Whether you've been homeschooling for a day, a year, or a decade, everyone needs encouragement. Juggling the responsibilities of home and homeschool can keep you hopping — and sometimes second-guessing yourself.
What curriculum should I use?
Do I need curriculum?
What homeschool method is best for us?
Am I doing enough?
Do any of these questions sound familiar?
I believe you can homeschool with confidence when you discover the tools and learning styles that work best for your family.
When you become a member of The Homeschool Post community via free email updates, you'll receive guideposts on your homeschooling journey so you can achieve that confidence and homeschool successfully!
Consider The Homeschool Post your homeschool cheering section.
Sign up now and receive freebies and homeschool encouragement to your inbox:

Homeschool Consulting
After 10 years of homeschooling and completing over 200 reviews of homeschool curricula and products, I specialize in helping others choose the best homeschool resources for their individual situation. I love to encourage the homeschool lifestyle and bring clarity to your plans.
If you're new to homeschooling or you feel stuck, remember that you don't have to struggle through it alone. Let me help you find the path to homeschooling success, individualized to your family's needs.
Contact me for consulting today and we'll get you on the right track to homeschool confidence and success! thehomeschoolpost at gmail dot com
Here are testimonials from homeschool families I've worked with:
"Thank you for this, Sara! This is exactly where my heart is, but I was having a hard time putting it into words and figuring out how to organize what I wanted to do. This gives me a good springboard to start from!"
"I've been trying to think of ways to add my daughter's interests into our schoolwork while minimizing learning gaps. Thank you for your help!"
"Glad to find you. Great resources and just great encouragement to follow through and return to the vision God originally gave us for our family."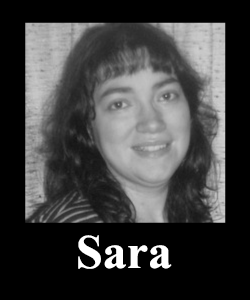 I love to hear from my readers and provide tailored suggestions for your homeschool needs. Drop me an email today!
Proud Member of: