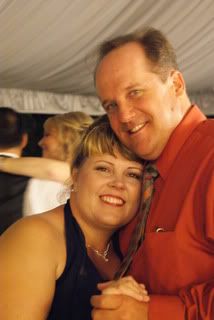 Hello Fellow Homeschool Friends,
My name is Lisa, but commonly known as Sisterlisa, or Sis on the net. We have four children that we adore!
I've been married for almost 20 years and my husband and I lead a unique ministry to help those in recovery and healing from spiritual abuse at Ministry Living. We travel to various ministries and train them how to have a recovery ministry and vocational training to help people get back on their feet again. We began officially homeschooling in March of 2007, and share our educational adventures at The HomeSpun Life. Our daughters are Jess, Moni, Gina, and our son is Timmy.
I'm also the creator and CEO of the Family Friendly Photo Community, Pix-O-Sphere. Where you can host, share, and sell photos in a safe digital community that is growing and thriving. It was created with the blogosphere in mind so it's growth and success is in the hands of those who embrace it.
We love helping others and I can tell you beyond a shadow of a doubt, that this homeschool community among the blogosphere has been incredibly supporting to me as a homeschooling mom! Thank you all so much for your faithful blogging and for sharing your wonderful journey with all of us.
Our homeschooling style is what I call, Organic. We border between unschooling and homeschooling. What I mean by that is, we use some formal materials and some informal. We have a relaxed and semi-structured schedule for learning, but mostly make it about teaching our children to love a lifestyle of learning. You can learn more at The HomeSpun Life.

Twitter @TheSisterlisa
Twitter @pixosphere