About me? Hmmm…Well, I think the first thing people notice about me is that I have —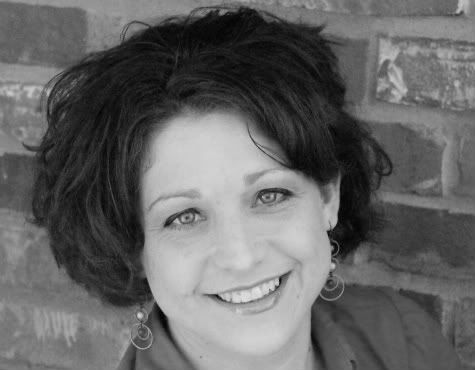 Seven Children Who Call Me Mom
Yes, they are all ours – I distinctly remember giving birth seven times. Our baby is almost 2 and she is evidence that if at all possible, you should keep having babies! Happy smiles, laughter and sweet baby chatter – this is what she brings to our house. Our 3yo son will charm you with his enormous brown eyes, and while you're distracted he'll probably steal your cookie. Our 5yo daughter definitely has "affection" for her love language and can always be counted on to ask for a hug or to give a hug. Our 7yo daughter would probably be considered a tomboy by many and will wrestle her big brothers with all her energy. She's also hoping that Dad will buy her a horse at some point. Our 9yo boy is the loudest, happiest, silliest kid around. Our 11yo daughter is the perfect oldest girl – she can sling the baby on her hip, patiently read to the little ones, and whip up a batch of snickerdoodle cookies without missing a beat. Our 13yo son is a military history buff, a voracious reader and if you hang around him long enough he'll corner you for a game of chess – he was also born with clubfoot and other birth defects and we rejoice in what God is teaching all of us through his situation.
So do you have them straight yet? That's okay – we get them mixed up sometimes too.
We've homeschooled from day one and never considered anything else. In our minds it's not just a great idea but a conviction and a blessing.
How does homeschooling look at our house? Primarily we're not raising our children to be homeschoolers but to follow Christ, so everything we do is with that desire in mind.
My mantra is "Give your children a love for reading, because if they love to read, they'll love to learn and, by the grace of God, they'll learn to love reading His Word."
So book reading is central to our children's education, and their education is not a set amount of hours. Thankfully, I do have a houseful of book worms. We are relaxed, although we do follow a general routine every day.
In addition to being blessed with adorable children, I'm also blessed to be married to…
One Amazing Man Who Calls Me Pete
If I would explain the story behind this nickname from our dating days, well, never mind, that was over 18 years ago and I'm not sure if either of us remembers the original story. Strangely enough, I call him Pete too even though his name is John.
He's easy going. I am not. He's unemotional. I am not. He is unselfish in every way. I am working on that one. A happy, Christ-centered marriage makes for a happy, Christ-centered home!
One Sovereign, Almighty, Holy Father Who Calls Me His Child
My love for Christ and my desire to please Him in everything is what I want to be evident most of all. "Walk in a manner worthy of the Gospel of Christ" is the best way to do this, and the Lord keeps convicting me, challenging me, and teaching me along the way.
In the past year, 2 life-transforming things have taken place:
1. I have always wanted to have a deeper knowledge of Scripture. Finally at the age of 38, I figured out how to accomplish this — by reading through the WHOLE Bible, frequently, regularly and consistently. Right now I'm reading through the Bible for the 3rd time in a little over 12 months (using the Gwen method). God's character is much more real to me and I have a much greater love for Who He is. No bragging – this is just saying that if I can do it – you can too. You will be eternally blessed for it.
2. Last March we left our nice house in northern Illinois, along with my husband's good-paying, steady job, our wonderful church family and comfortable life to travel around the country raising support as missionaries with Wycliffe. Why? Frankly, it's not about us. Of the 6909 languages in the world, over 2300 have not even a word of Scripture – that represents 350 million people for whom the voice of God is silent! So our petty complaints and problems are really irrelevant – God has given us a passion for being a part of His work in Bible translation.
"You're going to try to raise support during this economic recession with 7 kids?" Yes, we heard many variations of that question in the past year, but we prayed that God would push a divine mute button on all of those people who doubted what He could do.
And He did! In 9 months, God raised our support and moved us to Dallas, Texas to serve at Wycliffe's Linguistics Center.
So we are Texans for now, but it's quite likely that we will eventually serve somewhere overseas. Peru? Papua New Guinea? South Korea? We don't know. Wycliffe is working in 1400 languages around the world, so we could end up just about anywhere. We are not translators (my husband likes to point out that we barely speak English!) but we do support work – like construction, clerical, administrative, etc – that keeps the Bible translator focused on what God has gifted him to do.
One More Thing
In addition to homeschooling, running the house, training my children, serving my husband and working with Wycliffe, I also am in the process of interviewing retired Wycliffe missionaries – listening to their stories and recording them all on my handy dandy digital recorder.
Let me tell you – it's a GOLDMINE! Spiritually speaking, that is. The most incredible thing I've learned is how these dear, faithful missionaries took their families – far away from their American comfort zone – and trusted God in the midst of headhunters, witch doctors, malaria, plane crashes and terrorists – simply because they had a passion for getting Scripture translated for Bible-less people.
It's a collection of adventurous stories that I hope to share with you at some point. It's an amazing testament of what we as Christians can do when we trust our almighty God to lead us!
So now you know more about me – a homeschooling mom like you who desires to serve God faithfully no matter where He leads our family.
Learn more about our family, our ministry with Wycliffe, and our daily walk with God – ToliversToTexas.blogspot.com