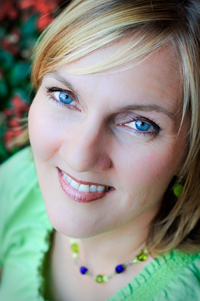 Interestingly enough, the Homeschool Blog Awards are indirectly responsible for my becoming a blogger. I started a blog in the fall of 2005, wrote a couple of self-conscious posts, and abandoned it. I just didn't get blogging. A few months later the winners list from the 2005 HSBA appeared in my new issue of The Old Schoolhouse magazine. Blog awards? I never imagined such a thing! I perched in front of my computer, magazine in hand, and began to read. A blogger was born.
My love of blogging grew into a love of designing, and I started my own blog design business, Barefoot Blog Designs. My personal blog won best Best Site Design in the 2006 Homeschool Blog Awards, and now I'm pleased and honored to be among the team of authors for the HSBA site as we endeavor to make it a hub of encouragement and information for the homeschool community.
We made the decision to homeschool in 1993. Our oldest son attended public kindergarten and first grade. An extremely energetic child, in the afternoons he bounced off the walls like he'd been caged all day. Spring break arrived and life was good. I was gripped by the thought that I wanted my son back. All day. Every day. Not as just a visitor on nights and weekends. I checked out books at the library on homeschooling, and picked the brain of the only homeschooler I knew, another mom from my son's baseball team. When fall arrived, we began our homeschooling adventure with a 7-year-old and a toddler in tow.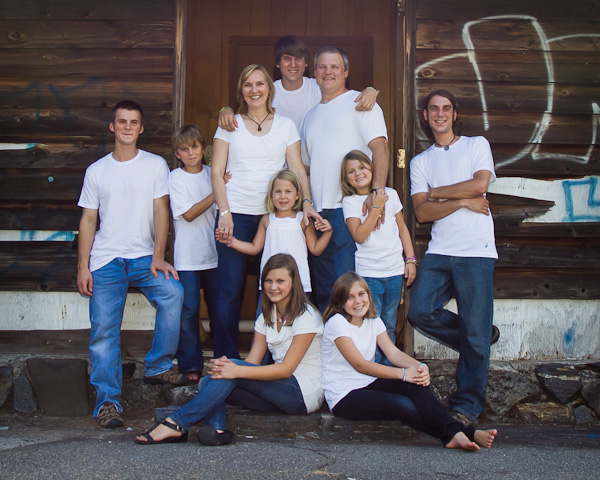 We have grown into one of those large homeschooling families – you know, the ones in the 15-passenger vans (ours is green) – with 8 children ranging from 6-25. That means I will eventually, Lord willing, homeschool my children for around 30 straight years. We currently have two homeschool graduates, 2 high schoolers, and 4 in elementary school. I am humbled that the Lord would entrust these precious children to our care, and I pray He will bless our efforts to train and educate them. We use a broad range of curriculum and have accumulated a sizable home library. In 2009 we joined a first year Classical Conversations program and love it.
I'm a true Southerner – born and raised in Arkansas, with most of my adult life in Georgia – with the accent to prove it. I have a bachelor's degree in Russian, which I finally used to teach one of my sons for his high school foreign language requirement. I enjoy watching my kids play sports; hanging out with my church sisters; photography; web design; being in the mountains; and amazingly enough, doing laundry, which is a really good thing since we have a lot of it. I am addicted to sweet tea, gummy bears, Lightroom, and Photoshop. I am also the "evangelist" for NAPP (the National Association of Photoshop Professionals) for my demographic: stay-at-home moms, bloggers, designers, digital scrappers, and homeschoolers.
My personal blog is My Home Sweet Home. Feel free to stop by and say "hello!".