As a Christian homeschooling mom, the Bible is my standard for not just my own life, but for guiding my children in character development and in making wise choices for their own lives. The eternal truths in the Bible are the bedrock of our foundation.
When I had the opportunity to review the She Reads Truth Bible I was really glad to do so. I'd heard good thing about the book She Reads Truth, so I was looking forward to seeing how they incorporated it into the She Reads Truth Bible.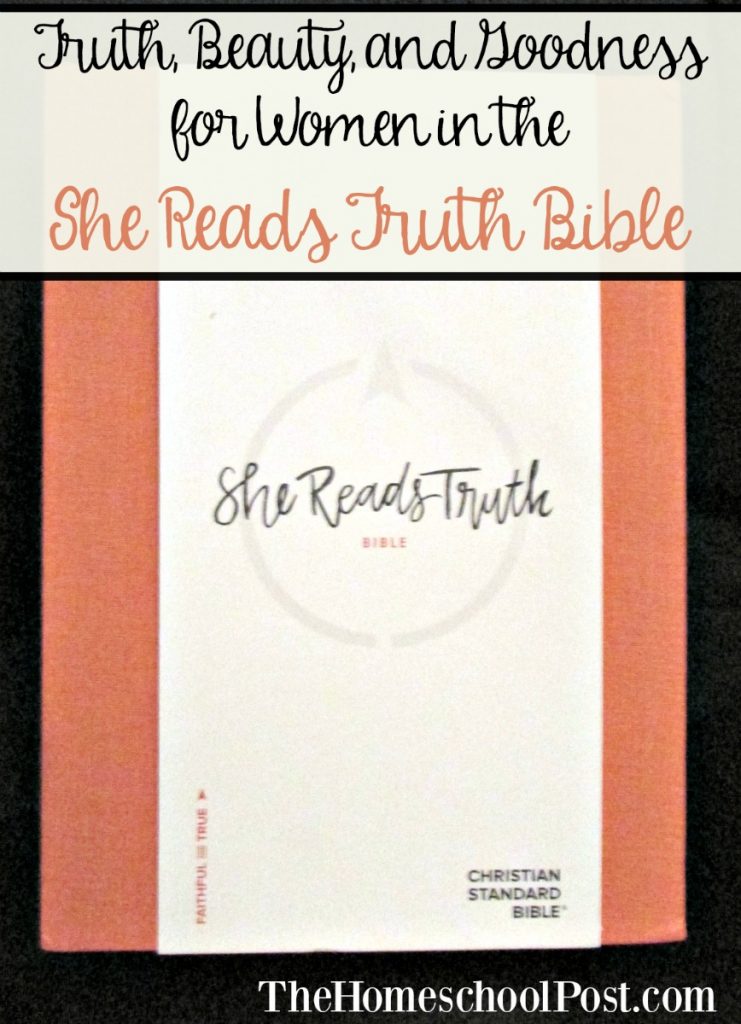 My Favorite Features of the She Reads Truth Bible
The She Reads Truth Bible is in the Christian Standard translation. I don't own another Bible in that translation, so I like having another way to read and compare my favorite verses. This is a highly readable version so it works well for my morning devotions or quick reference.
The artwork is beautiful and enhances the experience of reading the word of God.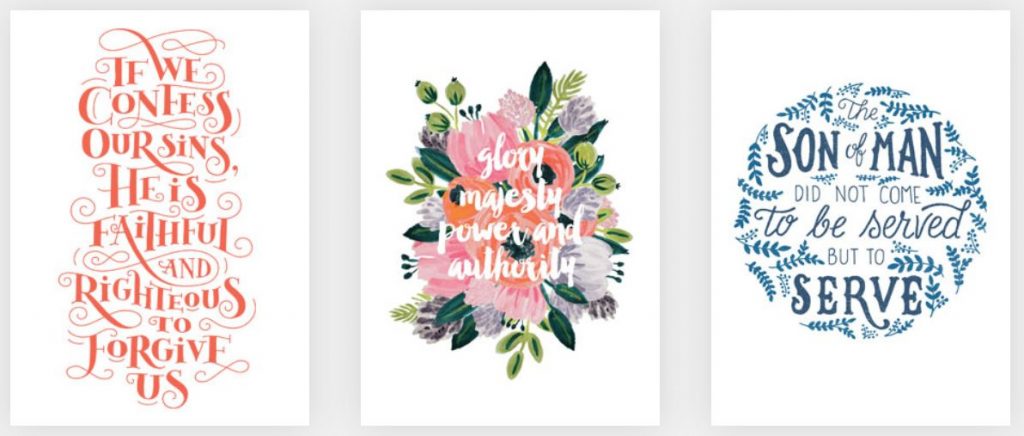 There are maps and timelines to put the scripture into historical and geographical context. Again, this really enriches the reading experience.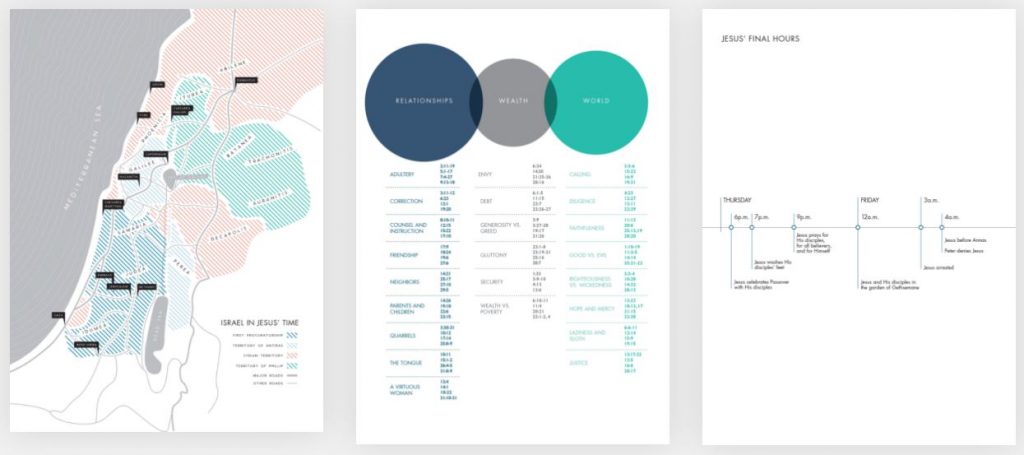 There are one-page devotionals with relatable stories for women throughout the text to demonstrate real-life application and give us food for thought.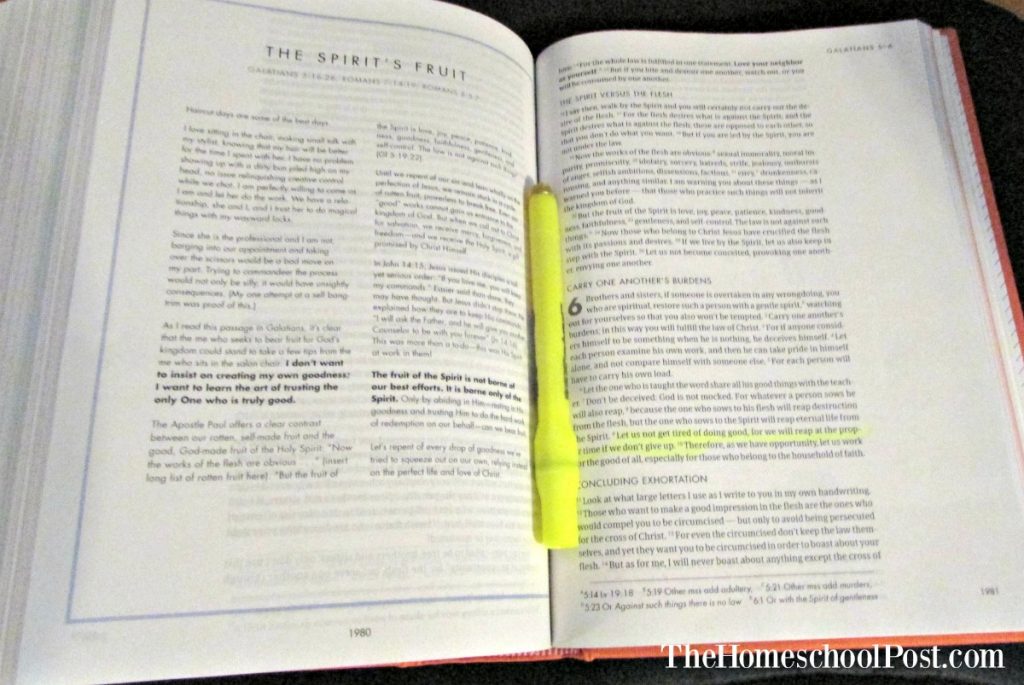 It's a sturdy linen hardcover with several ribbon bookmarks sewn in. There are also leather and leathertouch covers available.
It's available in a few different colors. I received the poppy color, but it also comes in gray, brown, and navy.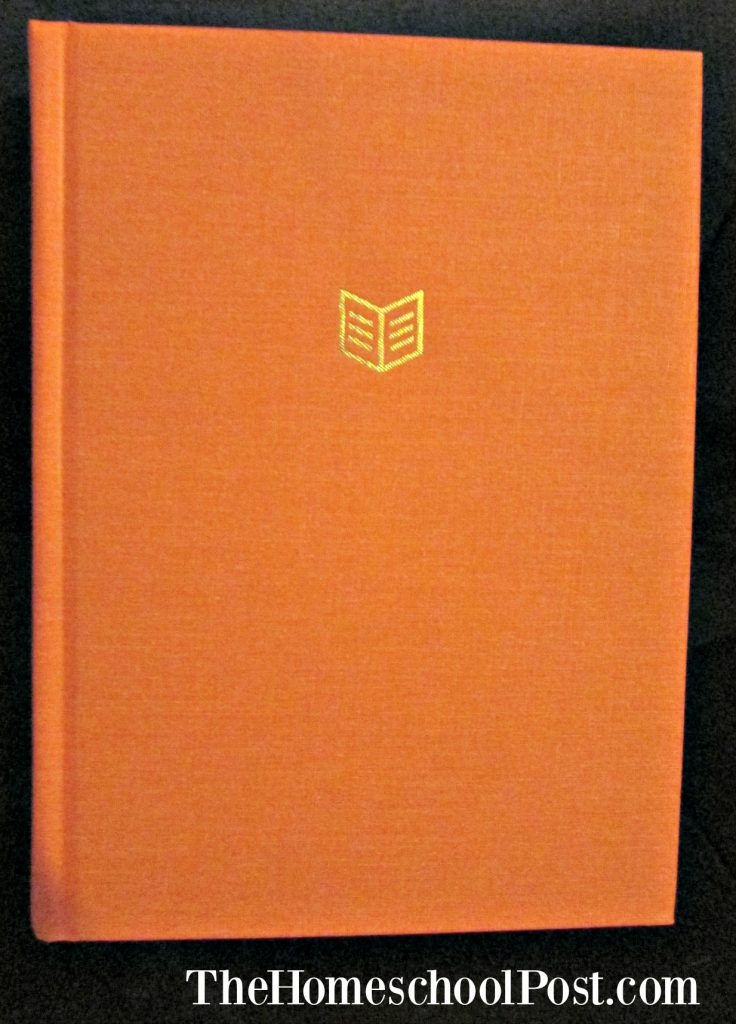 It features a week by week reading plan at the beginning of each book so you can stay on course with reading through the Bible. There is also a month-by-month plan the back of the Bible for both Old and New Testament reading.
Each book of the Bible begins with an introduction to put it into historical context and explain the overall theme and message of that book.
There is a topical index at the back of the Bible. I use it often when I want to look up verses dealing with a particular topic.
Personally, I think the best Bible is the one you will actually read every day. That's why it's important to get a translation that makes sense to you and that has the features that work for you. I like to have something feminine and visually appealing because I know that will help draw me in and encourage me to stay on track with my Bible reading. It helps me to take personal ownership of the Holy Word and apply it daily in my life. The She Reads Truth Bible does that for me and I think it will for many women.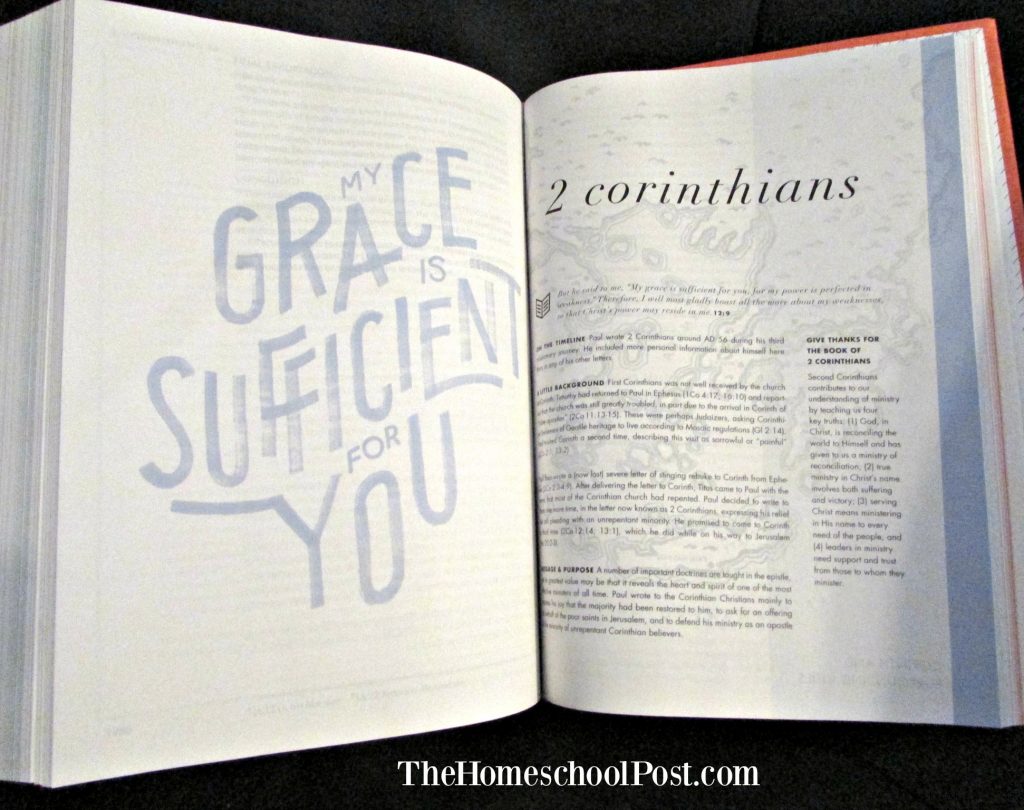 About the She Reads Truth Bible
The She Reads Truth Bible aims to live at the intersection of beauty, goodness, and Truth. Featuring devotionals by the She Reads Truth team, and Scripture reading plans that include supplemental passages for deeper understanding, this Bible invites every woman to count themselves among the She Reads Truth community of "Women in the Word of God every day." The She Reads Truth Bible also features 66 key verses, artfully lettered to aid in Scripture memorization.
Features include: almost 200 devotionals, 66 artist-designed key verses, 35 full-color timelines, 20 full-color maps, 11 full-color charts, reading plans for every book of the Bible, one-year Bible reading plan, detailed book introductions, key verse list, carefully curated topical index, smyth-sewn binding, two colored ribbon markers, and wide margins for journaling and note-taking.

She Reads Truth Bible Giveaway
You can enter for a chance to win your own copy of the She Reads Truth Bible through December 9, 2017.
~Sara