Jesus said, "Let the little children come to me, and do not hinder them, for the kingdom of heaven belongs to such as these." ~ Matthew 19:14
Conveying Biblical truths to children is a big part of our job as Christian homeschooling parents. We counter the lies and ugliness in our culture with the truth and love of the Gospel. To do this well, we need to understand the Bible first and foremost. To help with that, we need effective tools that children can relate to and understand.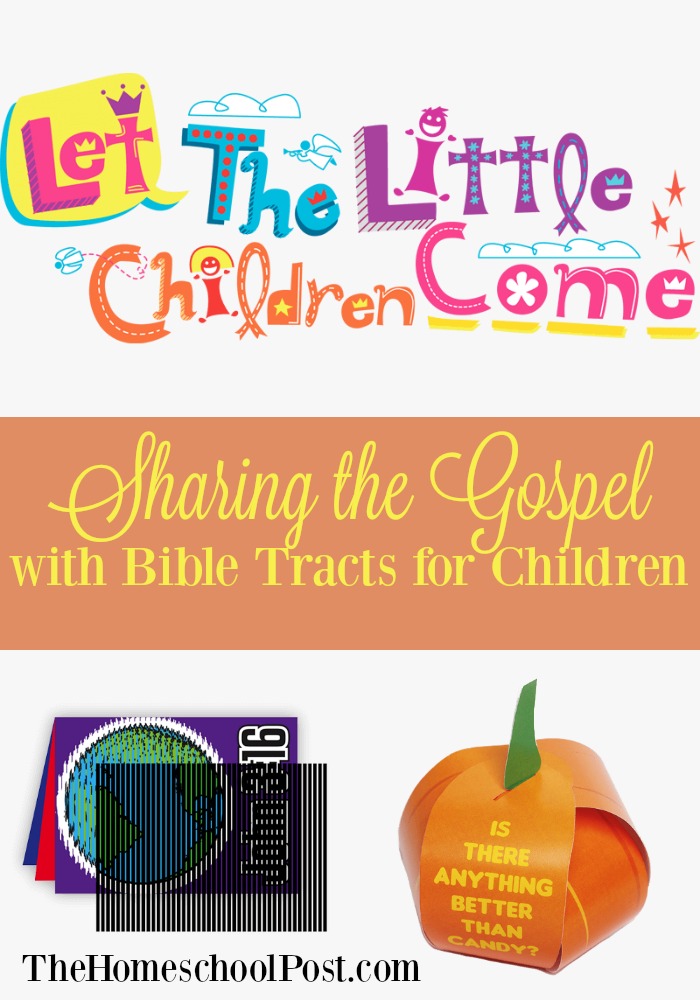 FTC Disclaimer: I received a free sampler pack for the purpose of review. I was not required to write a positive review. All opinions are my own and I received no further compensation.
Bible Tracts and Evangelism Resources for Children
Let the Little Children Come creates evangelism tools to share with children. These tools include bracelets, stickers, and Bible tracts of all kinds.
From the Let the Little Children Come website:
Our child evangelism tools are more than just simple children's tracts. Each product is designed to capture and hold the attention of children, while not distracting them from the core message of salvation through Jesus Christ.
The Bible tracts are not the standard ones that I've seen for adults. These are designed in a fun and colorful way to appeal to children. Some of the choices include:
John 3:16 Animated Tract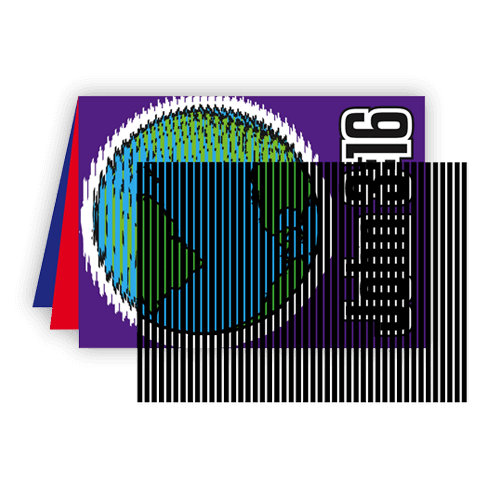 Capture and hold a child's attention with this awesome bible tract. Amazing moving images help you explain John 3:16 as you share the gospel. If you're familiar with the popular Scanimation books and games, you know that kids love these!
Is There Anything Better Than Candy?
Give out more than just candy this fall! Designed to contain children's favorite candies, this pumpkin shaped Box-Tract opens up to reveal the gospel message.
Wordless Bracelet Kit
My daughters love doing crafts like this, but this one is especially meaningful. It contains the plan for salvation and a sample of the sinner's prayer for children. Each color represents some part of the Gospel as detailed in the instructions. You can explain each color as you help the children put the bracelet together. Then they can wear the bracelet as a reminder of what they've learned and can continue to share it with other children, too.
Sampler Pack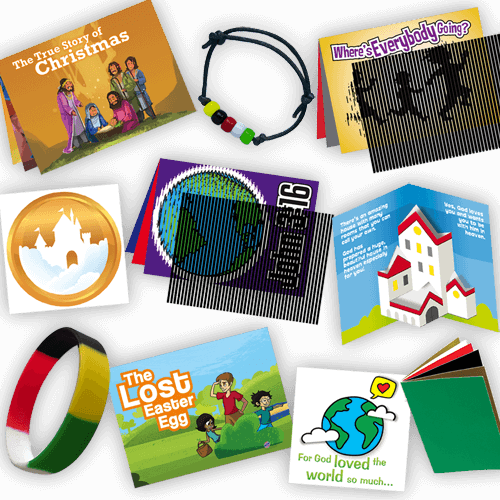 This pack has ten evangelism tools in it. There is a wordless book and wordless silicone bracelet (matches the colors and story of the wordless bracelet craft kit), pop-up tracts, the Christmas story, and the story of the lost sheep.
These items can be a good alternative to passing out candy at Halloween, or given in addition to candy. If you're in charge of a children's ministry or Sunday school, these can also be ideal to share with the kids.
Let the Little Children Come Giveaway
You can enter for a chance to win a giveaway from Let the Little Children Come.
If you want a way to reach children with the Gospel and share Biblical truths in a memorable way, I recommend the resources at Let the Little Children Come.
~Sara