Before my kids were born I was tied to my daily planner. I wrote everything in it. Bills that needed to be paid, appointments, writing deadlines, birthdays, you name it. It all went into my pen and paper planner. I carried that thing everywhere. I kept up with that kind of planning until after my second daughter was born. Then my planning hit the fan.
My planner became a place for kids to make colorful doodles when we were out and about and I needed to entertain them. By the time my third daughter was born, I still wanted to have a planner that worked for us, but it just wasn't happening. Quickly scribbling things on the wall calendar was about the best I could manage. My planning spirit was willing, but my follow-through flesh was weak.
Disclosure: I was compensated for my time to write this post. All opinions are my own and I was not required to write a positive review.
Flexible Planning for Homeschool Families
I realized that writing things in stone (or gel pen) in my planner just wasn't feasible anymore. I needed room for flexibility. Once I added in homeschool plans as well, it was obvious I needed a new system. That's why I'm so intrigued to see what the Flexible School Schedule app has to offer.
We're year-round, delight-directed homeschoolers. My daughters' ages span from early elementary to high school, with special needs thrown in, too. We don't fit into any nice, neat category when it comes to our homeschool schedule. The Flexible School Schedule digital app was designed to accomodate those things, so you have a tool that works for you instead of the other way around.
I love the heart behind Flexible School Schedule. It was created by a real homeschool family for real homeschool families. Here is what they have to say about their purpose:
Plan your year by flexible terms and weeks per term, not rigid dates and times on a calendar that tend come undone once real life begins to happen. One of the reasons many of us chose to homeschool was so each child could move at their own pace. And when we homeschool, life still happens (sickness, family, even the occasional bit of fun). Rigid plans are not workable plans because homeschool life is rarely rigid.

Flexible School Schedule is about recording what you actually did, when you did it and how long it took you to do it. Progress bars provide an overview of each child's advancement. Beautifully formatted, customizable and printable reports keep your records up to date and assist you with fulfilling state requirements.
I need this app! Over the past couple of years, I've totally been using my planner as a "record book" rather than strictly a "plan ahead" planner. I still make lots of notes in the margins and sometimes forget where I wrote things down. This app has that covered.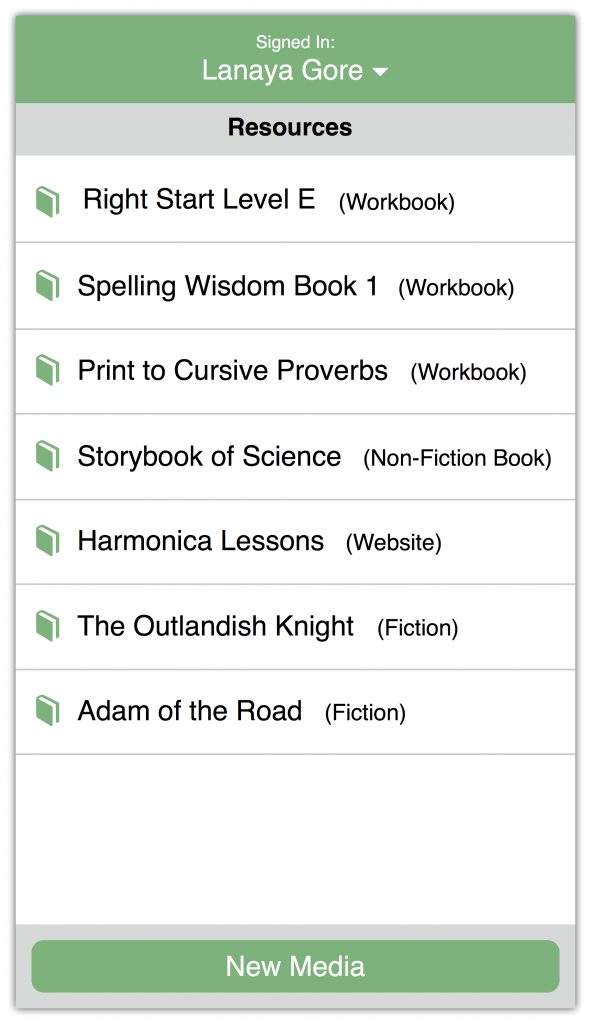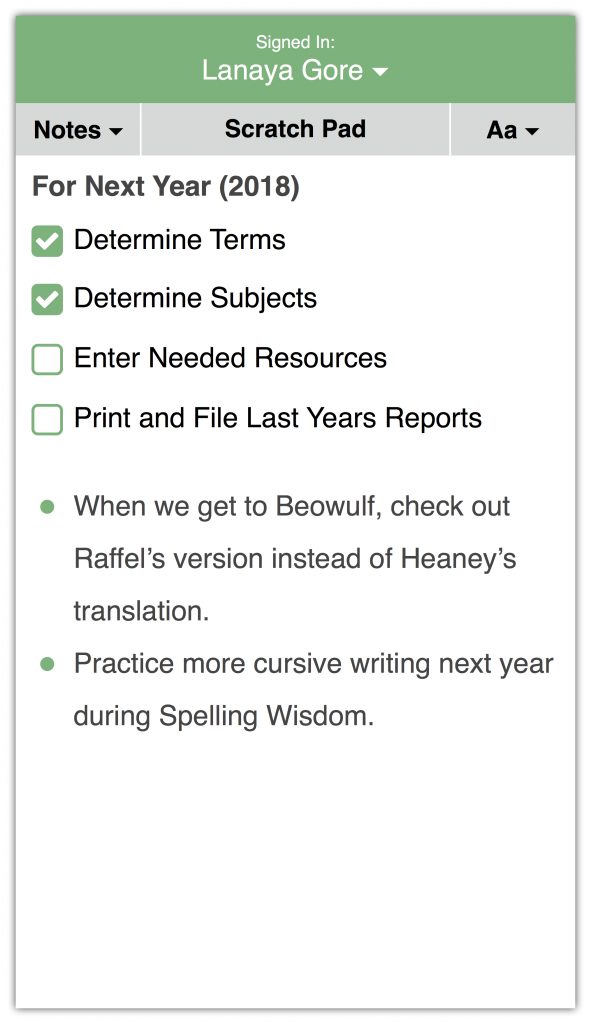 Connect with Flexible School Schedule
I've mentioned before that I think it's important to support the entrepreneurial spirit of homeschoolers and this Kickstarter campaign is a great opportunity to do so. You can head over to Flexible School Schedule, learn more, and make a donation!
Do you need more flexibility with your homeschool planning?
~Sara