Guest post by Lisa Berry.
Homeschooling High School – It's Easier Than You Think
Well, that's quite the title right there. Why would you trust me? Let me introduce myself first. I'm a homeschooling mom to three boys. I've been on this journey since my oldest son was only five years old. He's now 20, taller than me by almost a foot, and in his second semester of community college. This journey hasn't always been enjoyable or easy but it has certainly been worth every sacrifice to see the end result.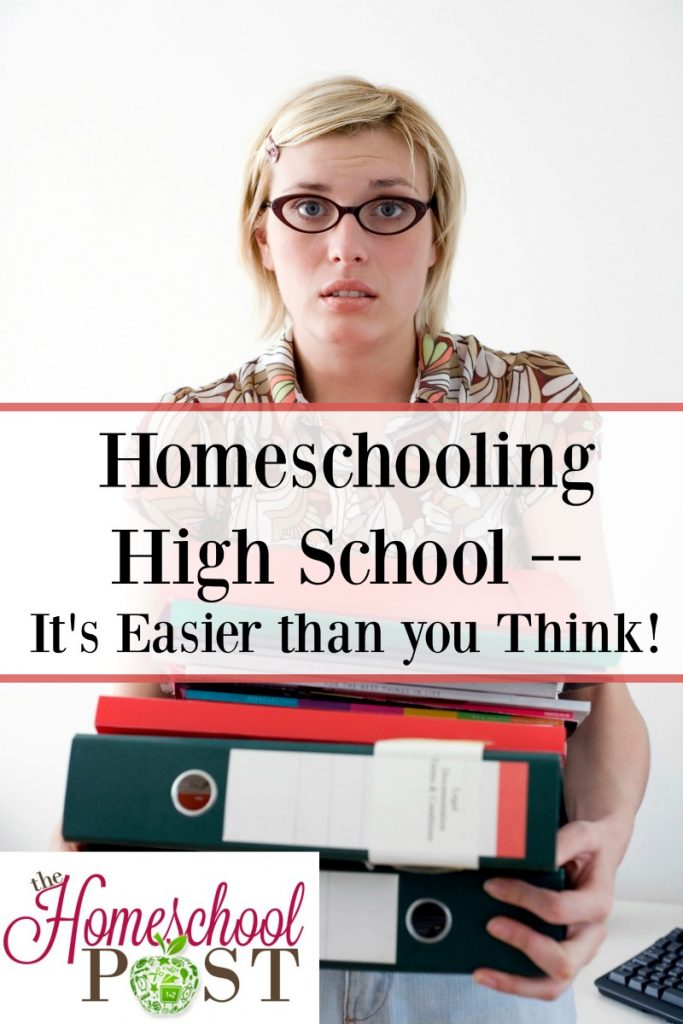 I've been asked to talk about homeschooling high school more than once over the years to my local homeschooling community. I never really felt qualified to do so until now. I could certainly share with them my theories on homeschooling high school, but now I can share experience as well since my oldest has now completed his journey and begun the next and my middle son is smack-dab in the middle of high school.
Oftentimes I hear from other families how intimidated they are by homeschooling high school. They begin to worry that everything they have done over the years needs to change once their child enters ninth grade. They are concerned about things like transcripts, course descriptions, and credits. They have no idea if what they are doing will be counted "good enough" for their child to be allowed entry into higher education. The program they are using isn't accredited and they heard from their neighbor's friend's niece that that is a deal breaker for college admission.
Now, I'm being a little tongue-in-cheek there, but I'm also here to tell you that homeschooling high school really is easier than you think.
First of all, breathe. Hundreds of homeschooling students prior to yours have been accepted into colleges across the nation. As homeschooling becomes more mainstream, some of the mystery that surrounds it has begun to disappear. Some colleges are even actively seeking out these motivated self-learners to add to their ranks.

Accreditation
Let me tackle the issue of accreditation first. Don't let this trip you up. Many public schools are accredited which means they go through a process to ensure that what they are offering meets the standards set out by the state. It means that when Algebra 1 shows up on a transcript, colleges have an understanding of what was covered in that class. I also want to share that many public schools are not accredited. However, because they are a public school, they are treated as such. This doesn't mean you need to go through an accreditation process for your homeschool or even get an accredited transcript. You can do those things but they can be quite expensive. This leads me to the next thing to talk about – course descriptions.

Course Descriptions
While I won't say it's imperative to have course descriptions for the classes your child is doing in your homeschool, it can certainly be helpful. My oldest son was accepted into the local community college without these and with my mom-made transcript without issue. However, some of his options for higher education were limited due to the fact that I had not done course descriptions for him.
Course descriptions are really as simple as they sound. What did you cover in that course? What is a brief scope and sequence? What textbook or other books did you use to teach it? How did you grade it? These do not have to be long and lengthy. If you are using a textbook, you can often find a course description on the publisher's page. Use it! If you are doing something more "homemade," then be sure to share how you are assigning a grade and how your student is learning the information. I also highly recommend creating these each year. Trying to do this during the senior year rush of applying to colleges is just a setup for loads of unnecessary stress.
Transcripts
Lastly, there is really no need to worry about transcripts either. Find one you like online and copy it. I just did a search for "free high school transcript templates" and found one I liked. I then made it work for our school. To make this an "official" transcript, make sure you title it "Official Transcript!" Seriously. That is what makes it official. Sign it as the administrator for your school and you'll be good to go.
Homeschooling high school really is easier than you think. Keep doing what has been working in your school already to this point – just at a higher level. Look to see what the colleges want in terms of classes and paperwork and work towards that end goal. You've successfully homeschooled your student this far, you can certainly take it all the way to the finish line.  
~Lisa
L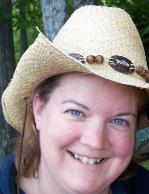 isa lives in Maine with her husband of 23 years. They are the parents to three boys now ages 20, 15, and 13. She enjoys being the shortest person in her household, teaching fitness classes, and reading anything she can get her hands on. She blogs at
The Berry Patch
.