The Charlotte Mason method of homeschooling is one of my favorite approaches to education. I've used many of her principles in our own homeschool, though I'm not a purist.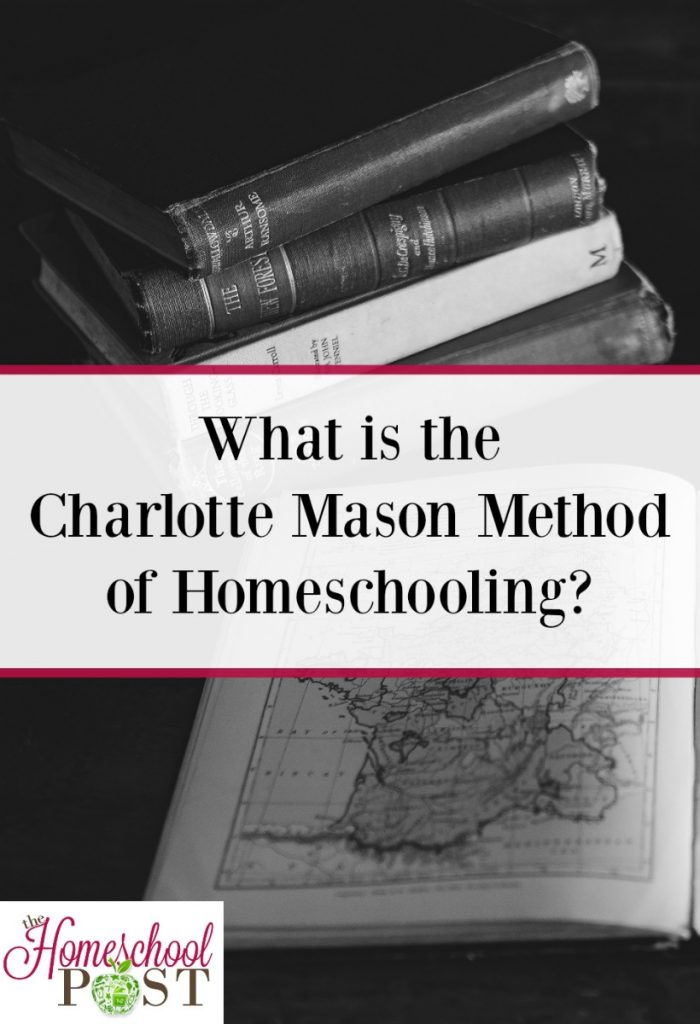 What is the Charlotte Mason Method?
Charlotte Mason was a British educator who, in the late 1800's, developed an educational training school that was focused on providing children of all backgrounds with a holistic, liberal education. Her educational philosophy was that "education is an atmosphere, a discipline, a life."
Atmosphere– This refers to the idea that a child's environment has a huge impact on their education, both formally and informally. This includes things such as conflict versus peace, anxiety/worry versus peace and contentment, and carefree versus discipline. The things in our environment affect our beliefs, the way we approach things, the way we behave, and the way we learn/teach.
Discipline– This refers to developing positive habits and character traits. For example, having a good work ethic, giving your best effort that you undertake, using your time efficiently, and taking pride in what you do.
Life– This refers to bringing the things that you teach to your child to life rather than just presenting them with dry facts. For example, when teaching history (a subject that people often find to be dry and boring), you would focus on showing your child how historical figures were real people like you and me, which makes the events feel more real and relevant.
Some of the teaching techniques used in the Charlotte Mason method include:
~Living Books– subjects that are presented in the narrative form (such as a play or story) rather than in textbook form
~Using literary masterpieces to teach handwriting and spelling rather than simply teaching the child from a list of words.
~Spending time outdoors to learn about nature
~Introducing kids to music and art through studying artists and composers
What Are the Benefits?
The Charlotte Mason method has a significant focus on developing a true love of learning in children that will, hopefully, extend into adulthood. This focus on lifelong learning is a huge benefit and draw that this method has in its favor. It also has a big focus on literature – especially the masterpieces, so if you are intent on raising a well-read child, this might be the method for you.
What Are the Disadvantages?
If you prefer strict textbook learning or are not fond of reading, then this method of home education may not be the right one for you and your family.
Who Uses This Method?
The Charlotte Mason method is beneficial for families that believe in a holistic education. It is also great for people who believe that education is not something that ends when you become an adult; instead it should be a lifelong pursuit. It is also a method that people who have a big focus on reading and literature as an effective means to education. They believe that the experiences that we are introduced to in literature can help to build your character. They also believe that when you bring a topic to life, it makes it easier to retain and connect with information.
Now that you know a bit more about the Charlotte Mason method of homeschooling, do you think that it might be a good fit for you and your children? Why or why not? Let me know in the comments below.
~Sara
If you are interested in learning more about the other methods of homeschooling, don't miss this series: