When I was fresh out of college, I worked in a Montessori school. I always enjoyed teaching and working with kids so this was a natural fit for me. I learned a lot about the Montessori method firsthand during that time and I have used the teaching techniques with my own kids in our homeschool.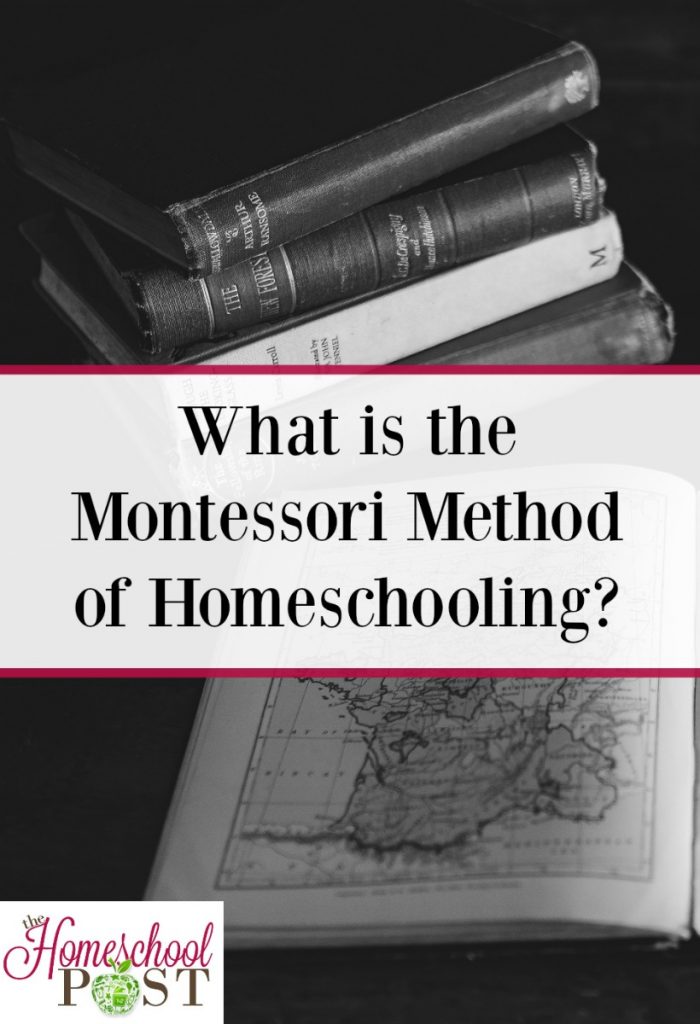 What is the Montessori Method?
The Montessori method of education is based on a philosophy espoused by Dr. Maria Montessori, which focused on understanding how children develop and learn the best. The two primary premises underlying this method are that children need freedom with limits and that their environment should provide them with ample exposure to experiences that will encourage growth and learning. It relies on the belief that children have both the desire and the ability to learn and grow into their potential. What they need is the opportunity to do so.
As their parents/caregivers and educators, it is our job to expose them to possibilities. However, it is their job to act upon those possibilities. The method also flows from the idea that while children love (and need) to work, they don't do it as a means to an end. They do it for the joy of the task. In short, their job is to explore – without the strict guidance of a teacher or parent. They need to be in control of what they learn, within a set of limits.
In developing her method, Montessori taught that adults should respect the individual differences of their children, emphasize social interactions, and focus on holistic development of the mind and the personality rather than focusing on teaching specific subjects or having a set curriculum. Rather than teaching a curriculum, educator are encouraged to provide opportunities and then let the child interact with what they are presented with; to observe and support, rather than teach. In short, to allow children to explore and learn without intervention or guidance.
The entire idea behind the Montessori method is to give children the opportunity to question and explore things freely. When they are able to do that, you often find that they soak up information, concepts, and skills like a sponge (especially during the first six years of life). They are also better able to develop a trust in their own abilities to think and solve problems on their own rather than relying on someone to help them (or do it for them).
What Are the Benefits?
Because of the focus on allowing the child to learn and explore on their own, one of the benefits is that children are more apt to be creative, independent, and entrepreneurial. All of which are great traits to have as you navigate both the higher levels of academia (should they wish to pursue higher education) and life in general. It can also give you, as the parent, a better understanding of your child as you see what their natural inclinations and tendencies are. Another benefit of the method is that it can be very hands-on, which is something that a lot of children who are tactile learners will benefit from. The Montessori method also recommends setting some limits, so it can also teach children how to be self-disciplined – yet another critical life skill.
What Are the Disadvantages?
If you are looking for a method which is curriculum-based, this is definitely not going to be a good fit for you. The Montessori method is very much a child-led, self-paced one.  It discourages much active involvement from parents or educators outside of curating experiences for your child.
Now that you know a bit more about the Montessori method of homeschooling, do you think that it might be a good fit for you and your children? Why or why not? Let me know in the comments below.
~Sara
If you are interested in learning more about the other methods of homeschooling, check out this series: