If you are new to homeschooling (or even if you have been at it for a while), you are probably curious about the different homeschool methods that you can use. Here is some information on the classical homeschool method that I hope will be helpful in your decision-making.
The Classical Homeschool Method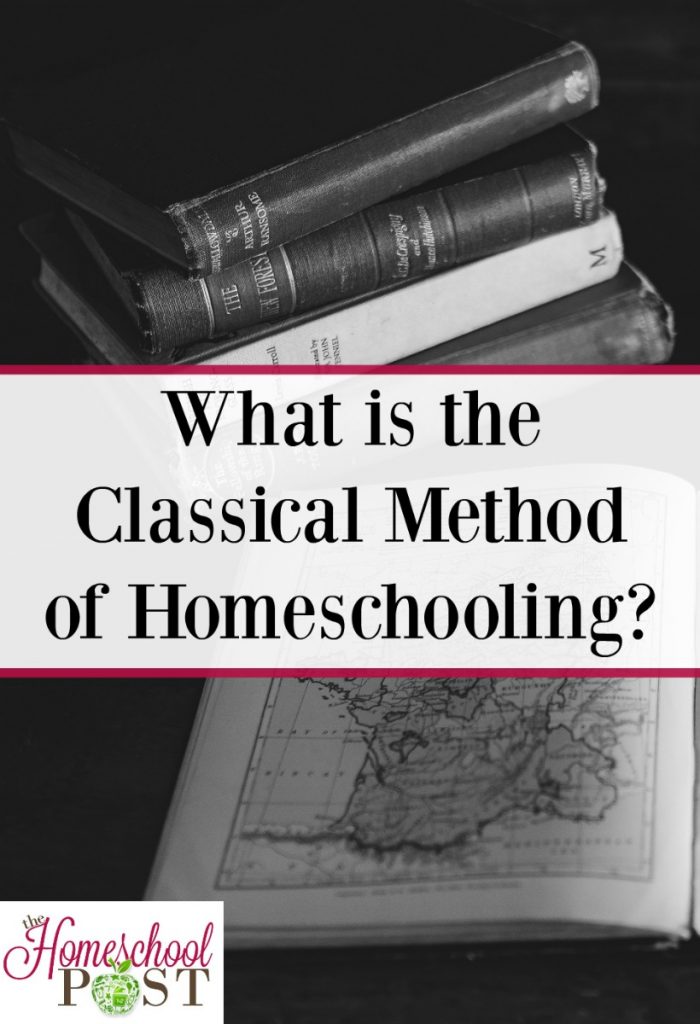 What Is Classical Homeschooling?
The classical method of homeschooling has its origins in the Middle Ages when it was used by some of the greatest minds that humanity has ever seen. Based on three critical stages of learning/development (grammar, logic, and rhetoric), the classical method presents information in the order in which it is believed that humans develop. The goal is to raise children who do more than memorize and regurgitate facts. To read a wide variety of things. To think about, analyze, and discuss what they read and observe. To discover things rather than simply being presented with information and told to learn it.
The Grammar Stage
During this stage (birth to age 12), children learn by listening, reading, writing, and observing. They are presented with factual information at this stage because they have not yet developed the ability to think abstractly or reason. This is the stage of life when they are taught grammar, (alphabet, phonics, spelling, sentence construction, etc.).
The Logic Stage
During this stage of life (middle school to high school), they are better equipped to dive into logic and reasoning. They can think independently and begin thinking critically. They can take the facts that are presented to them and make attempts to explore them by asking questions and seeking answers.
The Rhetoric Stage
During this stage (pre-adulthood), your child would be able to think abstractly. They will be able to explore things that they are faced with, explore them, question them, research them, understand them, and then communicate those facts to others in a way that clearly illustrates the depth of their understanding. This is also the point at which they can move from exploring the known (practical) to the unknown (theoretical).
What Are the Benefits?
With its focus on teaching children how to dissect, analyze, and truly understand information, the classical method can be a great way to raise children who are thinker. It encourages students to dig beyond the surface of the facts with which they are presented and get to the core/truth of them. It also teaches them how to relay that information to others in a way that is solid and based on tested facts, rather than merely regurgitating information that they may not even understand (or believe).
What Are the Disadvantages?
The classical education method is, as you may have guessed from the above information, very strict and rigid in in it presentation. It is also pretty focused on strict fact-learning in the beginning (memorization) which can be difficult if your child has special needs (such as ADHD or being gifted). It is also very heavy on grammar, history, and communication, but doesn't really delve deeply into science or math, which makes its scope pretty limited. If you are looking for a method that is highly flexible or comprehensive, this might not be the right one for you.



Now that you know a bit more about the classical education method of homeschooling, do you think that it might be a good fit for you and your children? Why or why not? Let me know in the comments below.
~Sara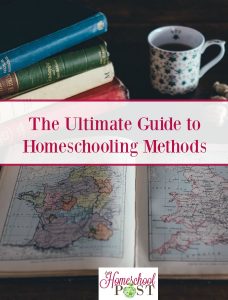 If you are interested in learning more about the other methods of homeschooling, follow along with the 5 Days of Homeschool Methods series!