We all know the holidays can be a hectic time. With all the fun activities, sometimes traveling to visit faraway family, and the general busyness of the season, we can get overwhelmed. It's usually around the holidays or right after that we tend to hit a mid-year slump, too. Can you relate?
With that in mind, I've created a resource for you this year that will help to encourage you through the holidays and winter doldrums. It's full of ideas and activities to inspire your homeschooling! Writing prompts, crafts, games, and more, including a homeschool holiday gift guide to simplify your shopping.
This free ezine features articles from Kim Kautzer of WriteShop, who shares writing prompts for Christmas and winter, as well as Tyler Hogan of Bright Ideas Press, who shares ideas to inspire your family game night. You won't want to miss these and other encouraging articles!
Homeschooling through the Holidays
Download your free ezine plus bonus homeschool holiday gift guide included!
20+ full color pages
Clickable links and images
Download pdf and read on any device at your convenience
Here's a peek at the Table of Contents: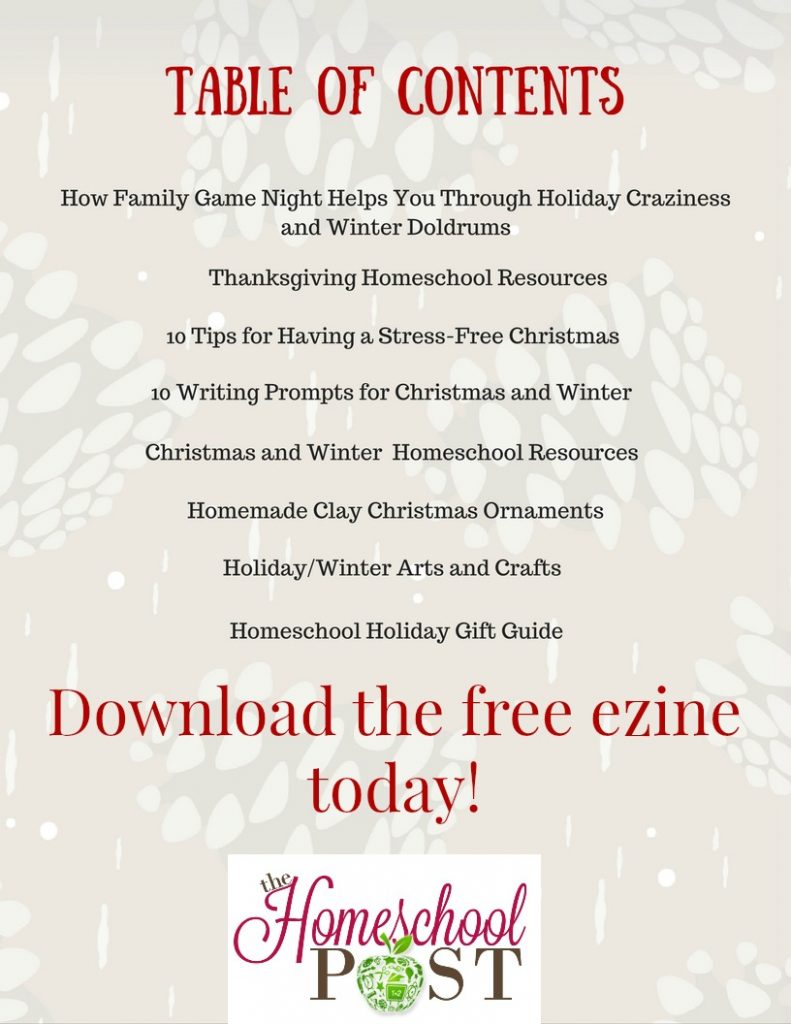 What Readers are Saying about Homeschooling through the Holidays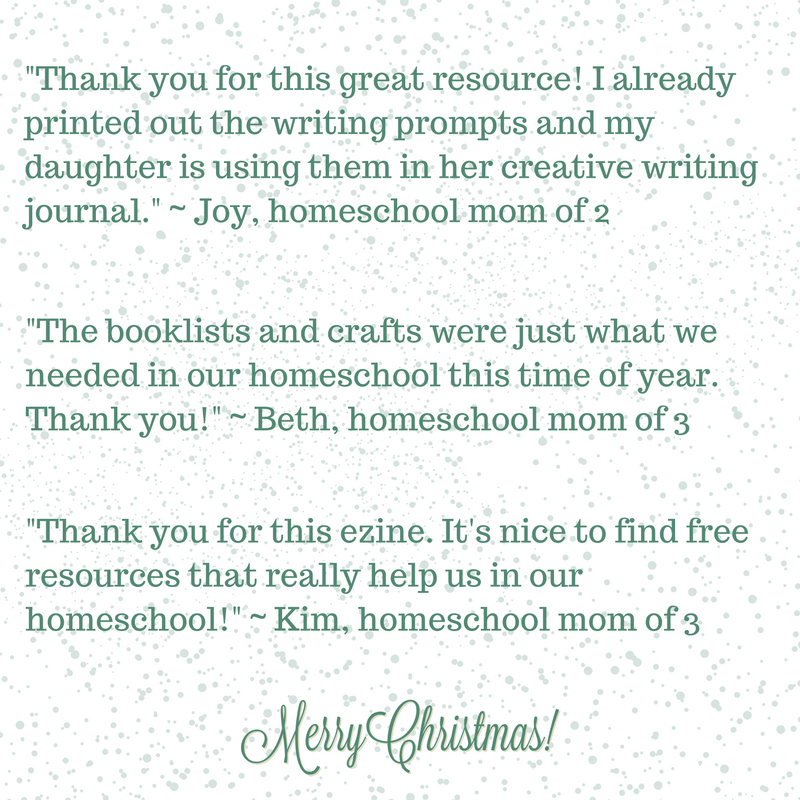 Download Now
Just click the button below, enter your email in the checkout, and you'll have instant free access to the ezine! You will also be added to our free email newsletter list to receive our updates. Your email will never be used for spam and you may unsubscribe at any time.
Note: It will download as a zip file, which will open as a pdf. You'll need the free Adobe Acrobat Reader to open it.
Find more Christmas homeschooling ideas from the iHomeschool Network bloggers.