As home education becomes an option that more and more people are choosing, some people may believe that it is simply a fad. However, the truth is that not only is homeschooling the earliest form of education – many of the famous people they admire were actually homeschooled. Check out this list of 10 famous people from a variety of fields who were homeschooled.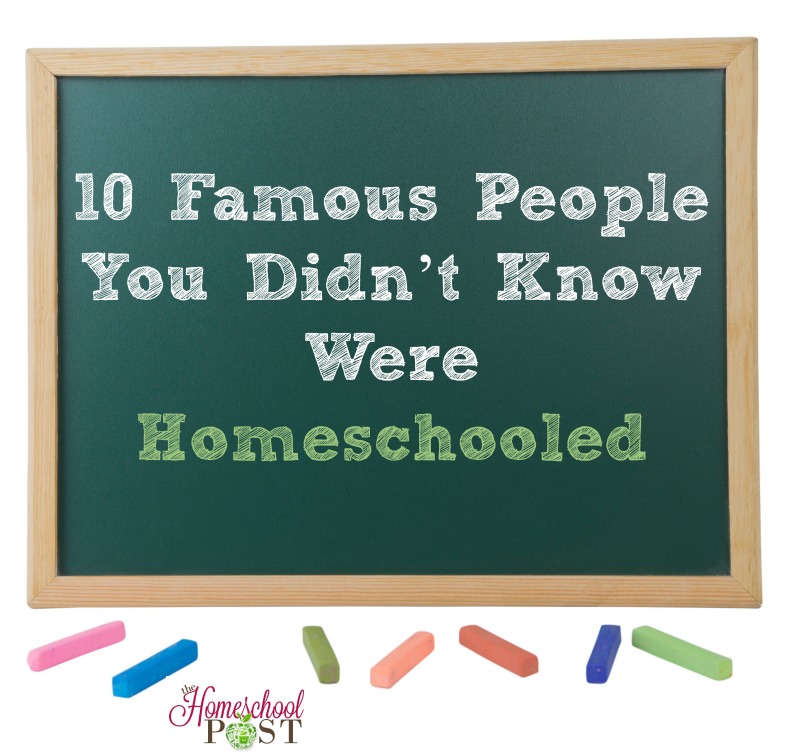 10 Famous People You Didn't Know Were Homeschooled
Tim Tebow
Homeschoolers probably won't find this name surprising at all. After all, there is a popular law named after Tim Tebow that seeks to provide homeschooled students with equal access to sports and extracurricular activities. However, many people find it surprising that a NFL athlete of Tebow's caliber was homeschooled. In fact, Tim and his 4 older siblings were all homeschooled. Thanks to a Florida legislation that allowed homeschoolers to play in high school sporting events. The rest is history. Tebow, along with other athletes like Jason Taylor, Michelle Kwan, and Venus and Serena Williams are proof that the stereotypes about homeschoolers being inevitably non-athletes is completely false.
Ryan Gosling
The A-list actor (and star of many viral memes) was diagnosed with Attention Deficit Hyperactivity Disorder at a young age. He struggled significantly in school, both academically and socially – he was the target of bullying, often got into trouble, and was significantly delayed in his reading skills. His mom, who was raising him on her own, decided that homeschooling was the best option for him. He has been quoted as saying that he really enjoyed the sense of autonomy that came with being homeschooled.
Gosling is one among many actors and actresses (such as Dakota Fanning, the Jonas Brothers, and Demi Lovato) who were homeschooled because it was the best option for them.
Abraham Lincoln
Serving as the 16 th President of the United States, Abraham Lincoln was homeschooled for most of his youth in Kentucky. After attending a formal school for 18 months, he switched to a form of self-education at home. Between his mother, Sarah, and his local library, he taught himself everything he needed to know to lay the foundation to climb the political ranks all the way to the top position in the United States of America. Lincoln is far from the only homeschooler to make it to the presidency. In fact, 13 other presidents (including Washington, both Roosevelts, both Adams's, and Jefferson) were also homeschooled.
Albert Einstein
Arguably one of the most influential thought leaders of all time, Albert Einstein is credited with discovering several hugely important scientific theories and laws. At the age of ten, Einstein began his home education, receiving tutoring in science, math, and philosophy. Some other highly significant scientists who were homeschooled include Booker T. Washington, George Washington Carver, Blaise Pascal, and Pierre Curie.
C.S. Lewis
Author of the highly imaginative Narnia series, C.S. Lewis spent a great deal of his youth being homeschooled by private tutors. He went on to become an influential thought leader, a respected teacher (alongside J.R.R. Tolkien at Oxford), as well as a respected theologian. Some other notable authors who were homeschooled include Mark Twain, Robert Frost, Agatha Christie, Charles Dickens, and Hans Christian Anderson.
Alexander Graham Bell
The noted inventor (who is credited for creating the first viable telephone), was homeschooled for most of his early years. Though never an excellent student, he developed a keen interest in science. Other inventors who received a home-based education include Benjamin Franklin, Thomas Edison, Eli Whitney, as well as Orville and Wilbur Wright.
Andrew Carnegie
A Scottish immigrant, Andrew Carnegie was initially educated by his uncle back in his native country. As a teenager, he was self-taught by taking advantage of his sponsor, Colonel James Anderson's, immense library. Carnegie became an extremely successful business mogul whose name lives on through highly respected entities such as the Carnegie Corporation and Carnegie Mellon University. Several other business leaders, such as restaurateurs Ray Croc (McDonald's), Dave Thomas (Wendy's), and Colonel Harland Sanders (KFC), as well as Joseph Pulitzer were also the product of a home education.
Leonardo da Vinci
Possibly one of the most famous artists of all times, Leonardo da Vinci was also a notable inventor and thinker. In fact, this Renaissance-era genius was prolific in other fields, including architecture, music, mathematics, engineering, anatomy, cartography, geology, botany, and writing. He is also the poster-child for self-education, having taught himself most of what he knew. Other artists who were homeschooled include Monet and Rembrandt.
Wolfgang Amadeus Mozart
Viewed as one of the world's foremost musical geniuses, Mozart mastered a number of musical instruments and went on to compose over 600 musical pieces from a wide variety of genres. He remains one of the most prolific and skilled composers the world has ever seen. He was also educated solely by his father, who was also a musician. Other composers who were home educated include Felix Mendelssohn and John Philip Sousa.
Sandra Day O'Connor
Though she did eventually go on to a private school, Sandra Day O'Connor was initially homeschooled by her mother. She later said that she would have much preferred to continue homeschooling, which was filled with nature walks, reading, and learning from everyday life. She served as a Supreme Court Justice for 25 years. Three other Justices also have history with homeschooling: John Jay, John Marshall, and John Rutledge.
Did you know these famous people were homeschooled?
~Sara