Did you see the recent Perseid meteor shower? Did your kids manage to stay awake late enough to enjoy it, too? Looking up at the sky with wonder is something we tend to take for granted, but it's a great learning experience and can create family memories together.
One of our favorite family activities is star gazing. We have a small telescope and we've learned how to locate planets with it. We've also been to observatories and planetariums to get an even better view of the night sky. If you don't have a telescope or a nearby observatory, just getting outside with a simple constellation chart can provide hours of homeschool lessons!
If you want to be more intentional about teaching Astronomy in your homeschool, read on for the details about an online course that will help.  It was created by homeschool dad Luke Gilkerson.
Be sure to read to the end to find a special coupon code exclusively for The Homeschool Post readers!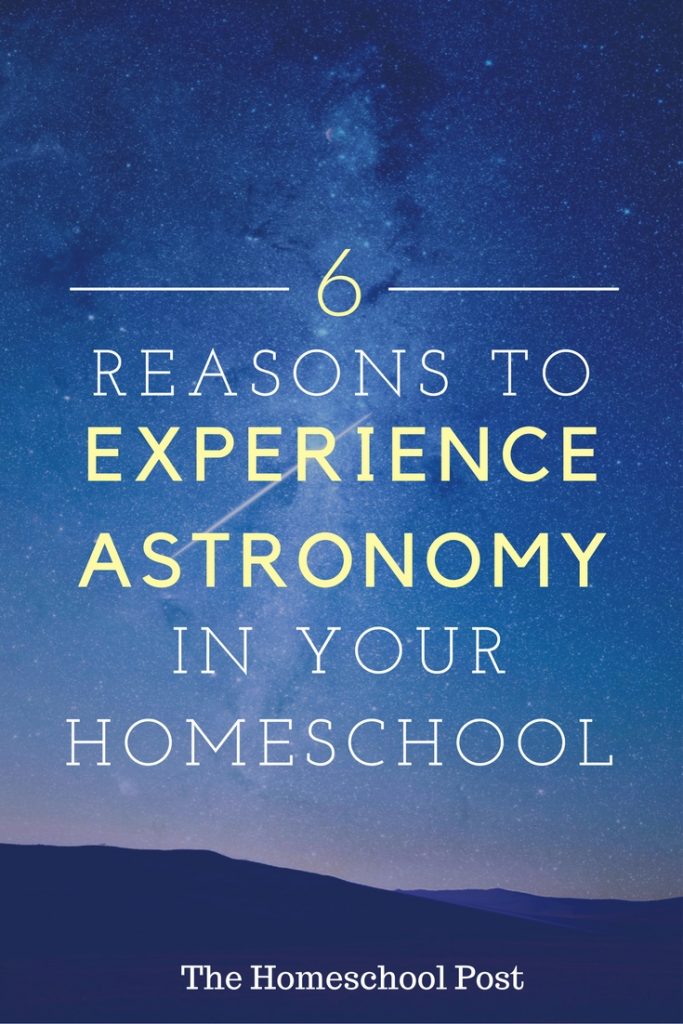 Experience Astronomy
When our kids were young, it was easy to teach them their alphabet and how to count. As the years pass, certain subjects become more difficult to teach. It can be easy to be intimidated by certain subjects – like the sciences.
This year, a new course is available that will help solve your problems: Experience Astronomy.
Why Experience Astronomy?
For centuries astronomy was considered one of the seven classical liberal arts of education. Experience Astronomy allows students to join this long-standing tradition and really grasp the God-created order of the heavens.
You, the parent, don't have to be the expert: Luke Gilkerson does all the teaching for you (via video).
It's integrative: The course includes integration with history, literature, and even the Bible.
No special equipment needed: Your student will study the stars the way the ancients did—with their own two eyes.
It's interactive: Your student will get outside on a weekly basis to take notes or draw specific observations in the sky.
From the comfort of home: All the required activities can be done online or in your own backyard.
Christian emphasis: The subject of astronomy is studies through a Christian worldview.
What Does Experience Astronomy Cover?
The e-course integrates astronomy with others subjects, such as history, classical literature, and the Bible. Throughout the year students learn:
how to use the sky for navigation,
how to find dozens of major constellations,
the phases of the moon,
the motions of the stars throughout the night and throughout the year,
how eclipses work,
how astronomy has shaped both the Biblical calendar and our modern calendar,
information about the planets, asteroids, comets, and meteor showers,
mythologies associated with the constellations,
and more!
What's Included?
Experience Astronomy is a full-school year video e-course geared towards 6th to 9th graders.
Starting in September your students will look forward to the engaging, weekly teaching videos.
Students will receive a field guide and are expected to complete weekly outdoor observation activities, giving them a firsthand knowledge about the motions of the sun, moon, stars, and planets.
A course guide with supplemental reading, writing activities, and more will be provided.
Weekly online quizzes to test your students understanding of the materials will be provided. Don't worry, the grading will be done for you!
Preview the first couple lessons, or go here to get answers to some of frequently asked questions.
The course begins in September, but registration is open through the end of August 27th.
Use code HSP15 to save 15% off your entire purchase through August 26, 2016.
Have you studied astronomy in your homeschool?
~Sara