Science is one of the most fun, hands-on parts of homeschooling in my opinion. The early years are especially a great time for learning through discovery and experiments. It's a great idea to keep a selection of items on hand in your science kit, but which ones do you really need? These 10 elementary science necessities are tried and true favorites in our homeschool!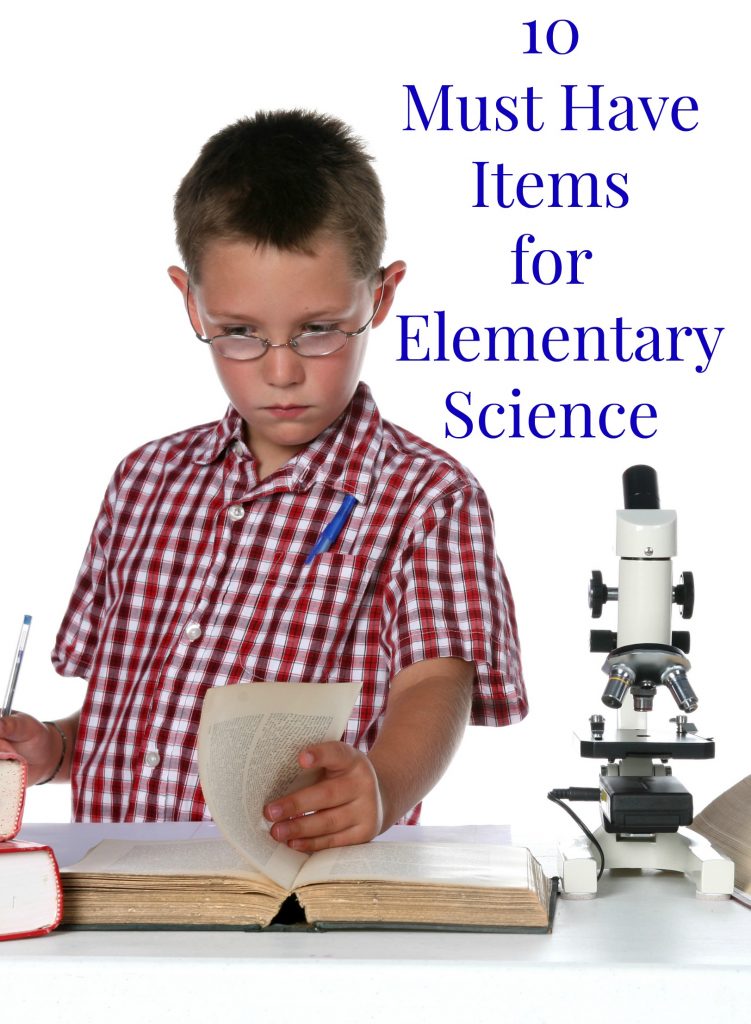 10 Must Have Items for Elementary Science
1. Science books – While you probably have many nature study books, you may not have any simple science books for child-led experiments. Keeping several on hand is a great way to encourage some STEM exploration. These are a few of our favorites:
2. Magnifying glasses – I have bought several pair, both cheap ones from the dollar store and nicer ones from Amazon. These always get tons of use whether we are studying bugs, water, or rocks and geodes. Kids love getting an up close look and a simple magnifying glass can be used indoors and out. We actually keep a couple in our bag for outdoor exploration and nature studies.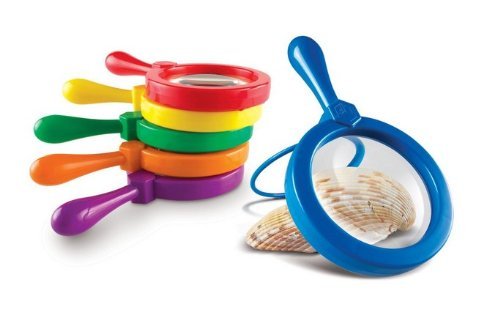 3. Microscope – We have really enjoyed having a simple microscope in the classroom for checking out everything from a spit sample to a crosscut piece of glass. The microscope you choose may differ based on your child's age/ability. Try to find one that will fit for a couple years. Still remember that you don't want too complicated of a microscope too early because it will likely sit unused.
This simple microscope can be used for preschool and lower elementary.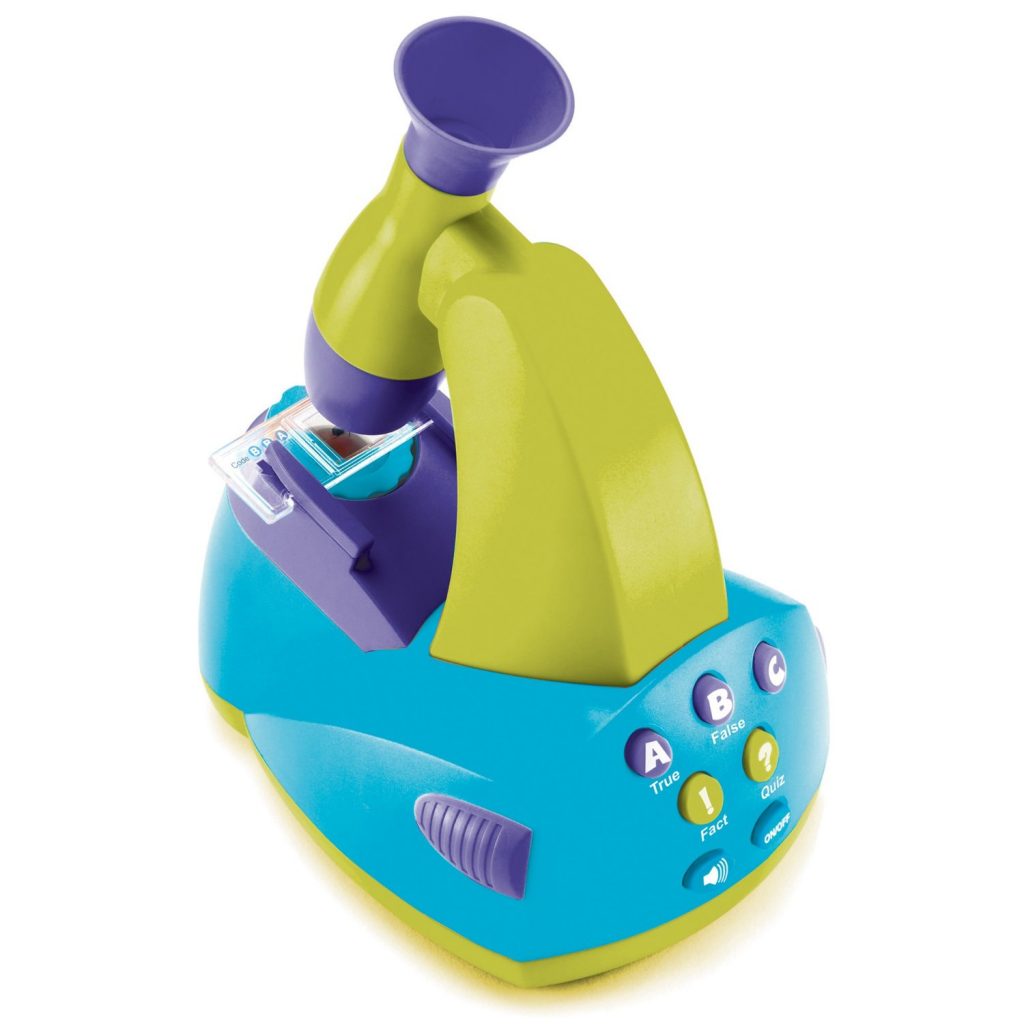 This is a good affordable model for upper elementary: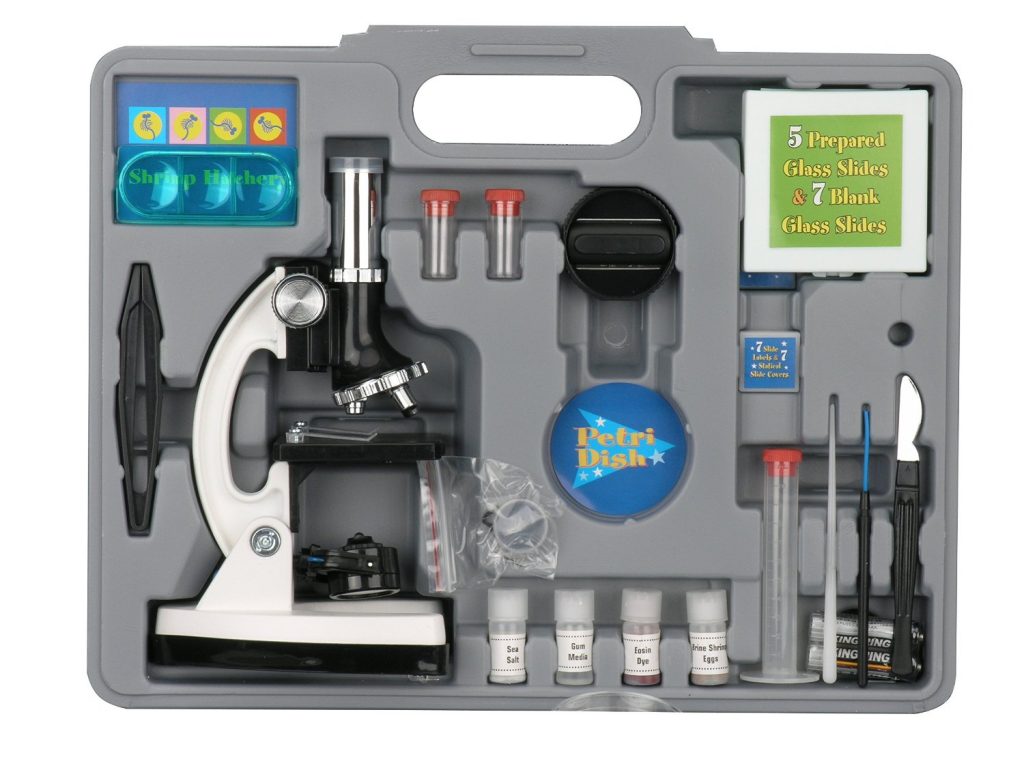 4. Journal– Keep a journal on hand in the school room to track experiments, make observations, and more. Science journals come in handy indoors and outdoors and can also be included in your yearly portfolio.
5. Magnets– Oh magnets, children love to test out everything with magnets to see if it will "stick."
Very First Magnet Kit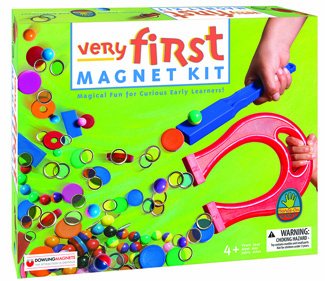 Fun With Magnets
6. Jars – Even simple mason jars or upcycled spaghetti sauce and pickle jars with holes cut in the lid can be used for temporarily observing bugs, holding minnows, as a beaker for mixing up all kinds of fun concoctions, recreating the earth's layers, and as a planter.
7. Measuring Cups/Spoons – We have a set that doubles as math aids as well. They get nearly daily use when measuring water and other ingredients for science experiments.
8. Tweezers – Many experiments are made more fun and easier by having a couple pair of tweezers on hand for sorting, picking up small items, etc…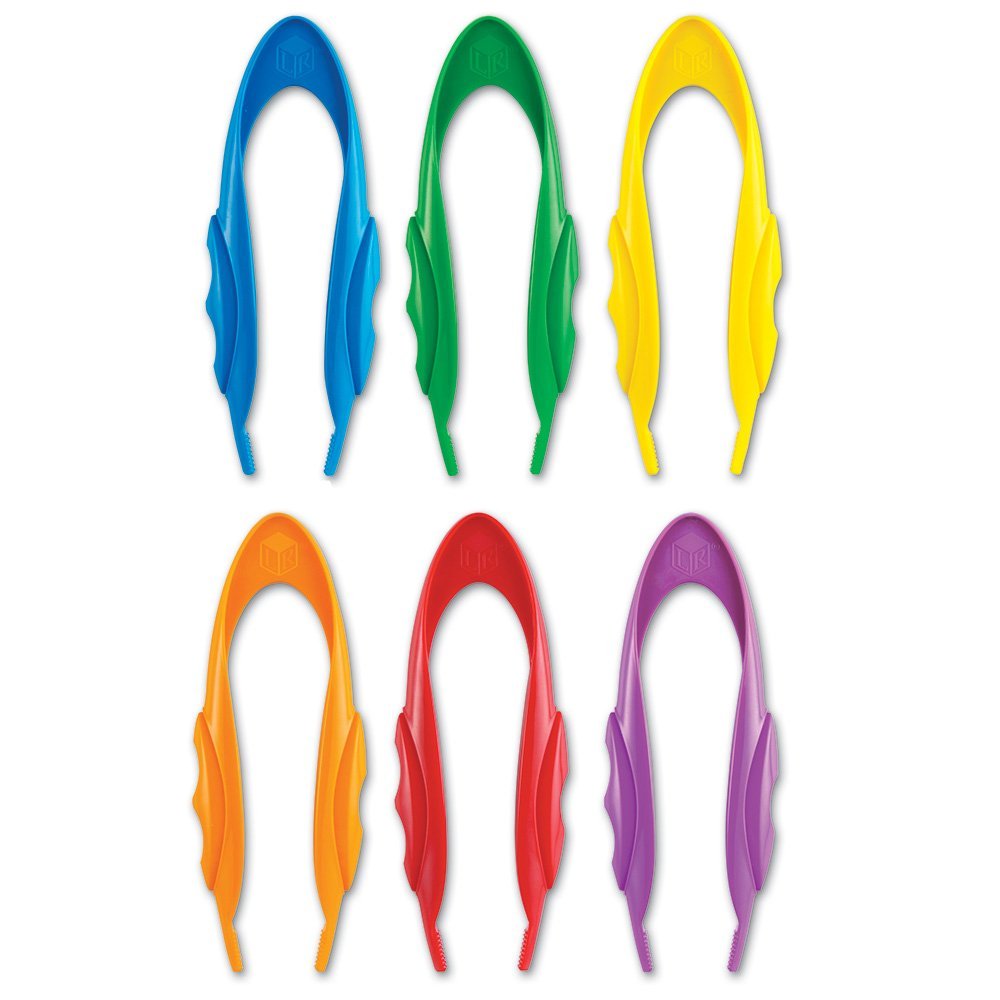 9. Food Coloring – Yes, food coloring! It can be used in so many fun and simple experiments that I think it is a necessity in your science supplies. Fireworks in a Jar, mixing baking soda and vinegar to make a volcano, and Borax Snowflakes are just a few fun experiments your child will love!
10. Safety Goggles – Safety is so important and goggles will help keep their eyes protected while they perform any number of lab duties. I have noticed with my children it also helps them get into "character" and they really throw themselves into the experiences even more.

What are your elementary science must-haves?
~Sara