Homeschool conventions are a great way to learn about different curriculum and meet new homeschooling families. Of course the sessions at homeschool conventions can be invaluable as far as encouragement and learning new things. However, due to time and budget constraints, attending a homeschool convention isn't possible for everyone. The 2016 Digital Homeschool Convention can solve that problem because it is held entirely online for free! You can access it anywhere on any device.
2016 Digital Homeschool Convention
There are over 30 different sessions this year. The topics vary from special needs homeschooling to homeschool portfolios to homeschooling high school and everything in between. There are sessions on finding margin as a homeschool mom with encouraging words from amazing homeschool moms with firsthand experience.
I'm honored to be a featured speaker at the Digital Homeschool Convention. My topic is Delight-Directed Homeschooling: 7 Ways to Make it Work in Your Homeschool. I hope you'll register to watch my session and get your free printables on my blog at Embracing Destiny.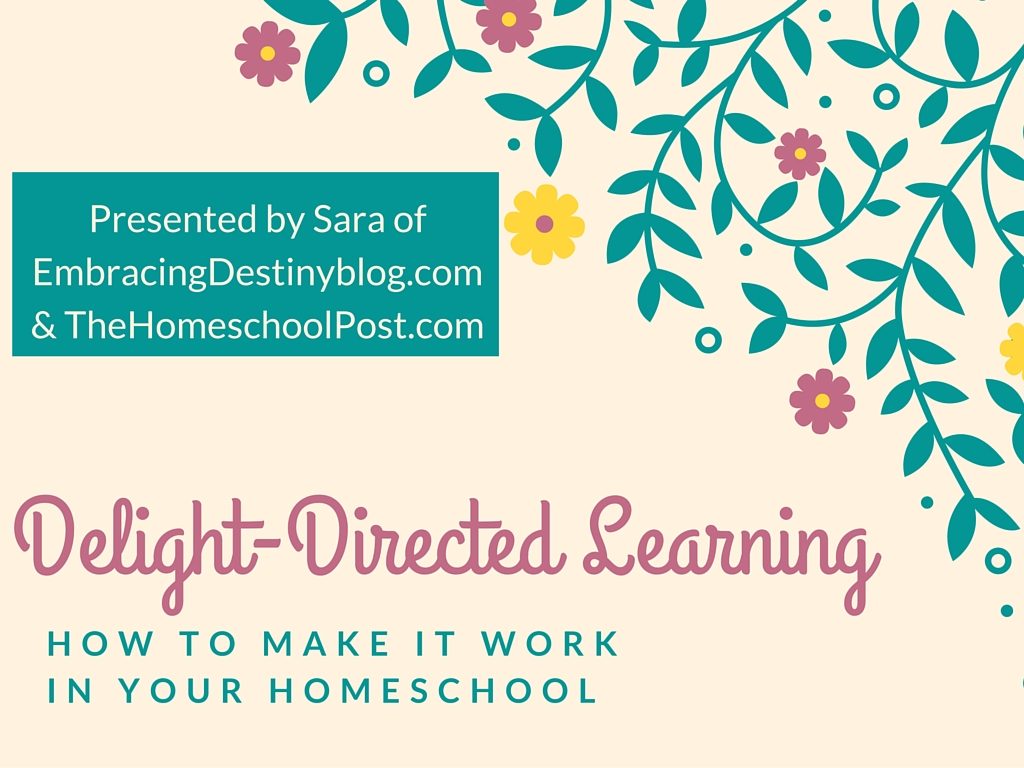 What is the Digital Homeschool Convention?
The Digital Homeschool Convention takes place completely online so you can watch the 30+ great sessions from any device, anywhere you're comfortable.
When is the Digital Homeschool Convention?
July 22-25, 2016.
How much does it cost?
How does free sound? Today through July 25th, you can watch the sessions at no cost. After that, you can purchase lifetime access for just $29.99. Now that's a great deal!
What is included?
Tons of freebies, printables, a free shopping guide, access to the Vendor Hall online, and sessions that will help and encourage homeschool families. Here is the lineup:
Homeschool Planning
Homeschooling Methods
Teaching Strategies
Special Interests
~Sara