We all know that homeschoolers are "out of the box" thinkers. It's just a part of choosing a path other than traditional public school. What is becoming more clear in current trends is that the individualist thinking we need for homeschooling extends to choosing careers as well. More and more homeschoolers are starting their own businesses and becoming successful entrepreneurs.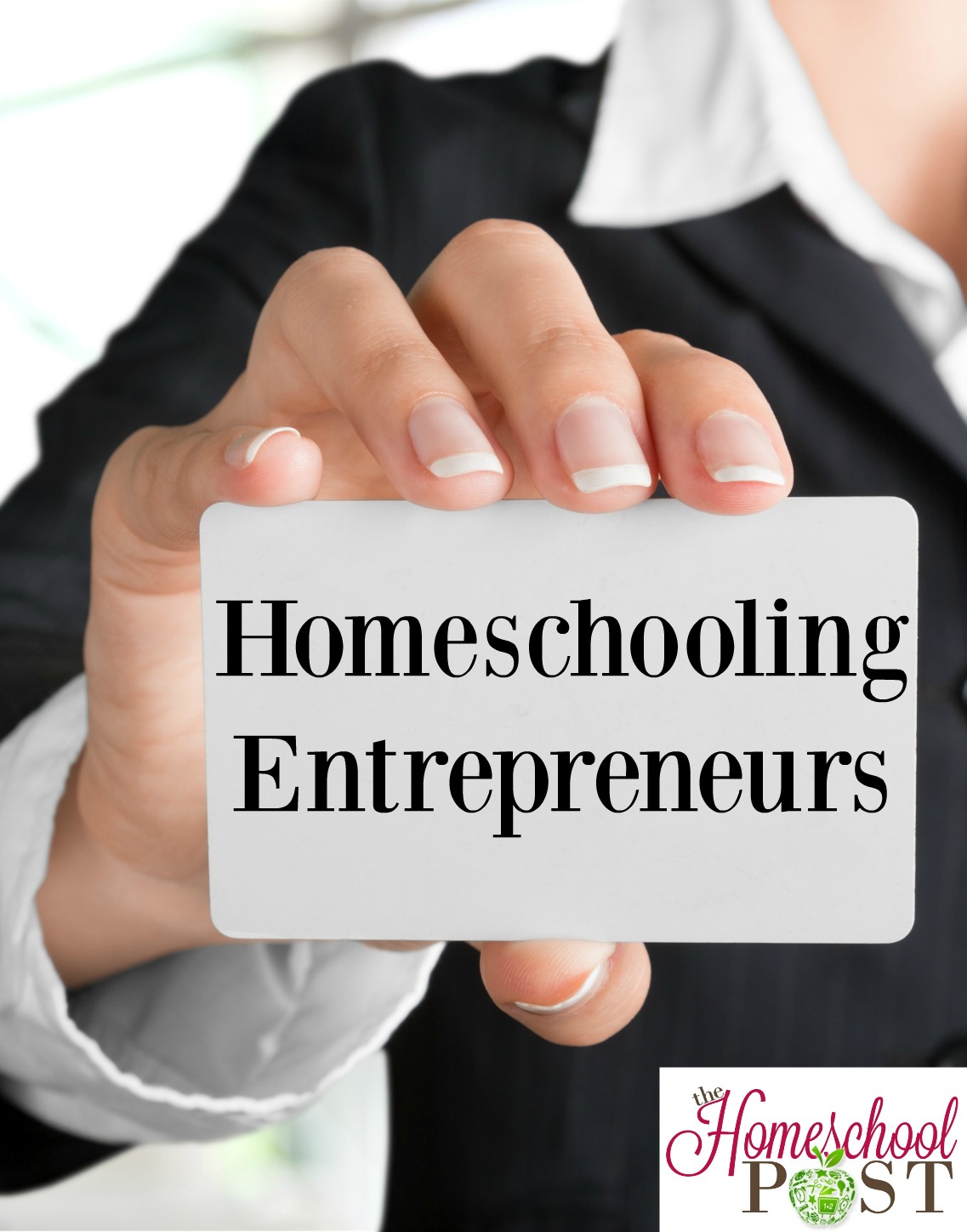 Homeschooling Entrepreneurs
My 14-year-old daughter is planning to start her own home-based business so I've been researching resources for entrepreneurs. Here are some that I have found:
Homeschool Entrepreneur lists 101 ideas for possible businesses, as well as helpful articles on the topic of homeschooling entrepreneurs.
Teen Business is a website that shares ideas and feature stories about teen entrepreneurs.
Micro Business for Teens
Carol Topp has written a series on this topic, which was also produced for television by PBS. I highly recommend using her course if your teen is interested in starting his or her own business. Carol holds a BS in Engineering from Purdue University and is also a CPA. Beyond that, she was a stay-at-home homeschooling mom. I love to hear stories like that! The titles in the series include:
Money and Taxes in a Micro Business
Micro Business for Teens Workbook
How to Start Your Own Business
My daughter is going through the workbook How to Start Your Own Business by Kate Tietje. Kate is also a homeschooling mom and author of Unschooling from Birth to Early Elementary, as well as several cookbooks and the blog Modern Alternative Mama.
It's a printable workbook to walk your kids through the steps of starting their own business, from naming it to creating a business plan and costs and taxes.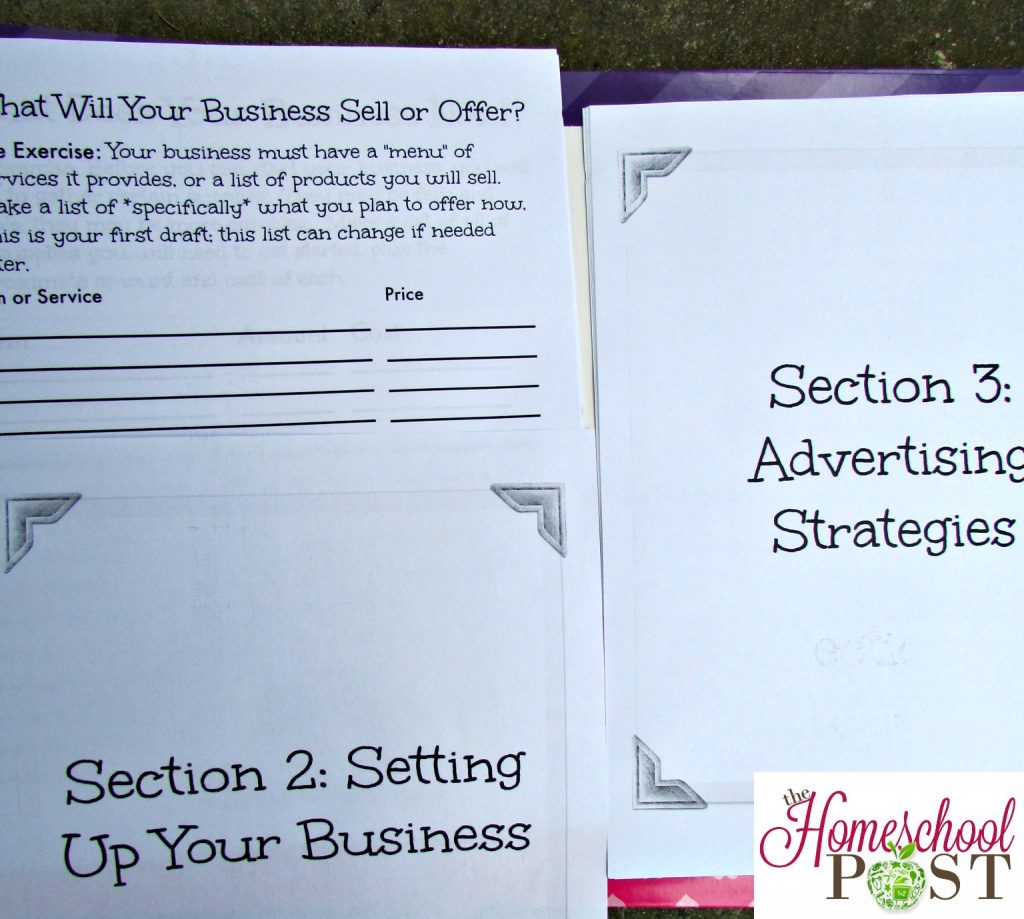 It also includes a parent's guide so you can help your kids along the way as they complete the workbook.
Although I'm in denial about how fast the time has gone as my daughter reaches high school, I'm so proud of her initiative and independence as she makes her plans. She has a very bright future ahead of her!
Are you homeschooling a future entrepreneur? Are you prepared to encourage them and give them the tools they need to succeed?
Sara