Do you celebrate St. Patrick's Day in your homeschool? We do because our family heritage is Irish and because I think it's important to learn about the real St. Patrick in terms of Christian history.
If you're looking for both fun and educational St. Patrick's Day books for kids, make sure you pin this post for reference and take it with you on your next trip to the library (or virtual shopping trip on Amazon).
32 St. Patrick's Day Books for Kids
1. The Night Before St. Patrick's Day by Natasha Wing
2. Ten Lucky Leprechauns by Kathryn Heling
3. Happy St. Patrick's Day, Curious George Board Book by H.A. Rey
4. The Luckiest St. Patrick's Day Ever by Teddy Slater
5. St. Patrick's Day by Gail Gibbons
6. Patrick: Patron Saint of Ireland by Tomie dePaola
7. That's What Leprechauns Do by Eve Bunting
8. St. Patrick's Day by Anne Rockwell
9. Jack and the Leprechaun by Ivan Robertson
10. The Story of Saint Patrick by James A. Janda
11. Hooray for St. Patrick's Day! by Joan Holub
12. St. Patrick's Day in the Morning by Eve Bunting
13. The Leprechaun's Gold by Pamela Duncan Edwards
14. O'Sullivan Stew by Hudson Talbott
15. Tim O'Toole and the Wee Folk by Gerald McDermott
16. Jamie O'Rourke and the Big Potato by Tomie dePaola
17. St. Patrick's Day Alphabet by Beverly Vidrine
18. There Was an Old Lady Who Swallowed a Clover! by Lucille Colandro
19. The St. Patrick's Day Shillelagh (Albert Whitman Prairie Paperback) by Janett Nolan
20. Green Shamrocks by Eve Bunting
21. The Story of Saint Patrick's Day by Patricia A. Pingry
22. The Leprechaun Who Lost His Rainbow by Sean Callahan
23. The Leprechaun Trap: A Family Tradition for St Patrick's Day by David Clinch
24. A Berry Lucky St. Patrick's Day (Strawberry Shortcake) by Mickie Matheis
25. Fin M'coul: The Giant of Knockmany Hill by Tomie dePaola
26. Leprechauns Never Lie by Lorna Balian
27. Discovery in the Woods: A St. Patrick's Day Surprise by Sandy Barton
28. The Story of the Leprechaun by Katerine Tegen
29. Lucky Tucker by Leslie McGuirk
30. Brigid's Cloak by Bryce Milligan
31. A Fine St. Patrick's Day by Susan Wojciechowski
32. Clever Tom and the Leprechaun: An Old Irish Story by Linda Shute
Have you read any of these books?
You might also like this post: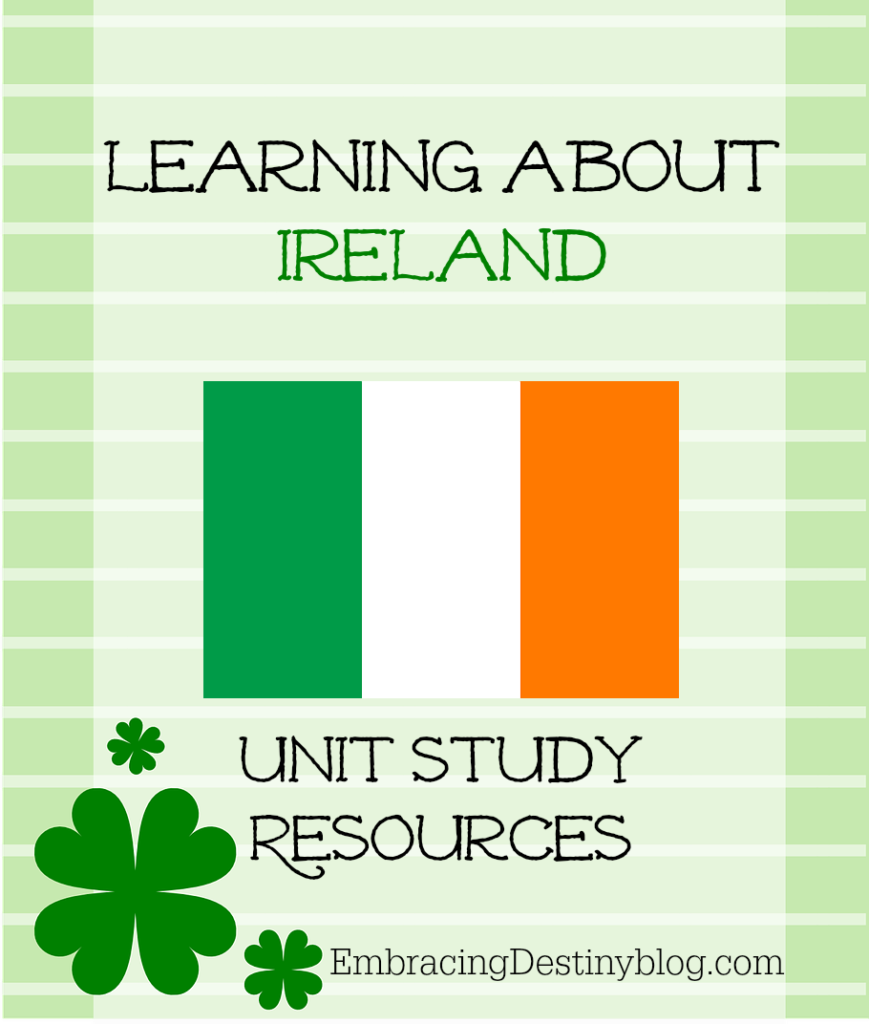 ~Sara