Sometimes in our homeschooling I've felt like a disorganized mess, especially when I had babies/toddlers. However, I've learned through trial and error some systems that work for us. There are ways to be a very organized homeschooling parent, it's just a matter of being intentional about it one simple step at a time. In my efforts to be more organized this year, check out my tips for how to be an organized homeschooling parent.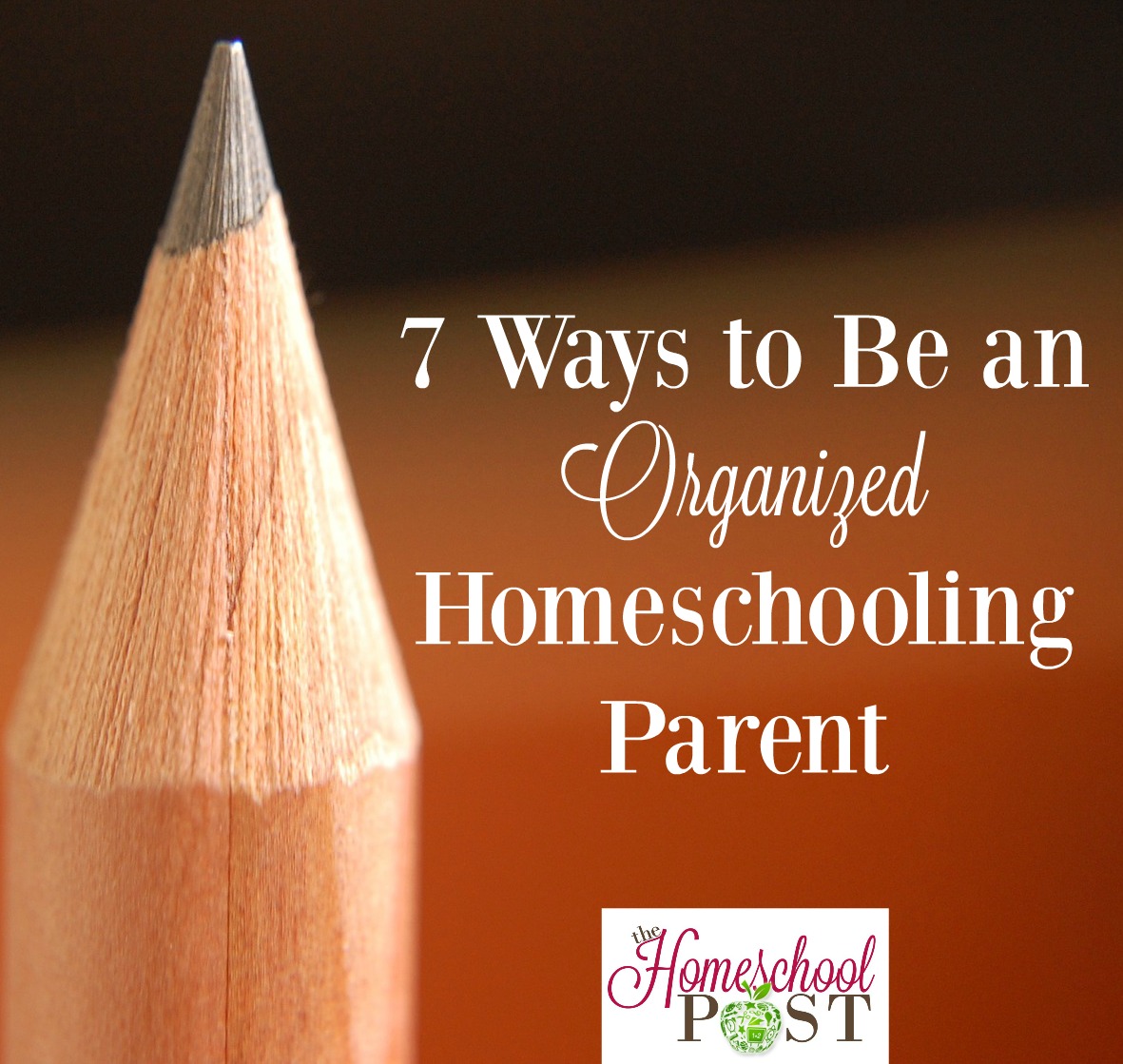 How to Be an Organized Homeschooling Parent
Get a Calendar
Whether you're using a paper calendar or the one on your phone, it's extremely important to use a calendar or planner whenever you're homeschooling. You can use the calendar to write down when things like CO-OP will happen or even when you have a homeschooling field trip. With how busy everyday homeschooling life can be, it's also important to know what's going on each and every day. This Homeschool Mom's Life Binder is ideal because it has a page for everything and you can print just what you need.

Set a Timer
What does a timer have to do with organization? Well, sometimes when you get going on a lesson or something else, you can forget to move onto the next task. A timer can help you stay on track throughout your day, so you don't lose track of what you're supposed to be doing, which can lead to disorganization.
Have a "Space" for Homeschooling
Even if you homeschool at the kitchen table, it's important to be organized. I have some friends who use a closet to keep their homeschooling stuff organized and others have a whole room. If you do use the kitchen table, set up a few crates for homeschooling items, so you can stay super organized. I always say that you do not need a lot of space to stay organized, it just has to happen.
Create a "To Go" Bag
Another way we get disorganized in our daily homeschool life is by just grabbing stuff and putting it in the car. I've implemented a to go bag that helps us stay organized. Everything that needs "to go" with us goes in this bag. It cuts down on clutter in our vehicle and just helps us all be a little more prepared when on the go.
Do Things Electronically
Although this isn't possible for everyone, I love the idea of it. A lot of school work can be done online and even saved online. In my opinion, it's a lot easier to organize things electronically than they are paper wise. Homeschool Planet is a good option that I've tried. It has a 30-day free trial.
Get a File System Going
One of the best ways to stay organized is to use files. Although it's not always fun to use files, it can be a lifesaver when it comes to getting organized as a homeschooling parent. Keep it simple. You can have a "done" folder, for schoolwork that is complete and you can have a "to be graded" folder that helps you keep track of what needs graded or reviewed. I like this one for its versatility, plus it's a space saver.

De-Clutter
And one last thought, get rid of the clutter! It's so hard to be an organized homeschooling parent when you have paperwork up to your ears. I promise if you ditch some of the clutter, it's much easier to stay organized, no matter what you are up to.
What are your best tips for staying organized?
Sara
Linking up with my friends in the Homeschool Blogging Network:
Weekly Meal Planning Printables – Living Life and Learning
One Simple Tip for Organizing Homeschool Supplies– Schooling a Monkey
5 Tips for DIY Homeschool Organization – Jenn Gerlach Simple At Home
Organizing Small Items in Your Homeschool- A Sip of Southern Sunshine
Books, Books and More Books – Keeping Them Organized – Chestnut Grove Academy