I was sponsored by World News Group to review their Worldkids magazine and am excited to share my experience as well as an awesome giveaway!  All opinions are mine alone.  For more information please read my full disclosure. 
Magazine subscriptions for kids and teens are very limited. We love to read in our family, but I'm selective about our options, especially when it comes to magazines. I want something that respects our Christian worldview and isn't just mindless entertainment. We avoid the fluff and "Hollywood" type magazines that don't serve any educational purpose.
If you're looking for something edifying and safe for your children to read, yet will still keep them up-to-date with current world events and educational topics, I recommend the family of magazines from World News Group. We had the chance to review a digital issue of Worldkids for elementary-age readers.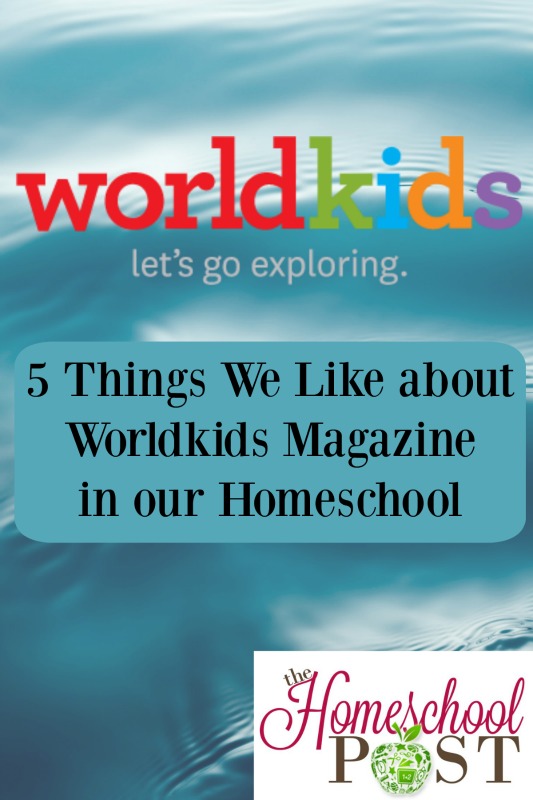 5 Things We Like About Worldkids Magazine
1. It's age-appropriate. The writing is aimed to a specific age group so kids can read independently and really enjoy the magazine. This gives them a sense of ownership with the information they're learning, which encourages independent learning and critical thinking skills.
2. It's educational. The information is interesting and useful, covering a wide variety of topics and subjects of study. There are articles on geography, science, worldview, arts and cultures, and more. It is well-rounded educational reading material.
3. It's engaging. This is not just dry text to read. The stories ask questions and encourage further reading and investigation of the topics presented.
4. It's "unplugged" time spent reading. I know that my daughters like to get mail, so it's fun to look forward to getting a magazine just for them in our mailbox. Many parents are looking for ways to get their kids engaged in reading while spending time off of the computer and tablets.
5. It has a companion website with expanded activities, puzzles, games, and learning opportunities. This might seem contradictory to #4, but it's actually a good complement to the magazine. It's a safe and educational site so I feel good about my kids using it. I also appreciate the Christian worldview that is reinforced by using these resources.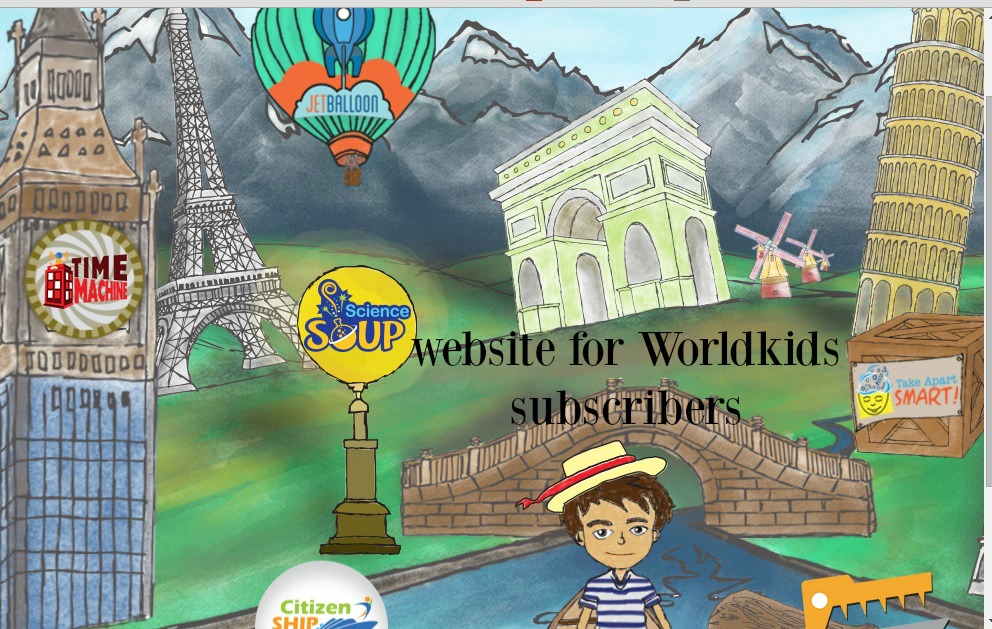 Bonus: The magazine is available in two other formats — God's Big World and Worldteens. The topics covered are similar, but at age-appropriate levels. For instance, the September issue features stories of redwood forests in all three magazines, but the older levels are more in-depth while the youngest level features photos and a basic introduction to what redwood trees are. I think it's a great way to have the whole family involved in similar learning activities at the same time.
Free Issue + Discount
You can check out a free digital issue of Worldkids. You can also save 15% off a yearly subscriptions by visiting this link. 
World News Group Giveaway!
Enter to win these awesome prizes valued at over $100!
[Sara1]