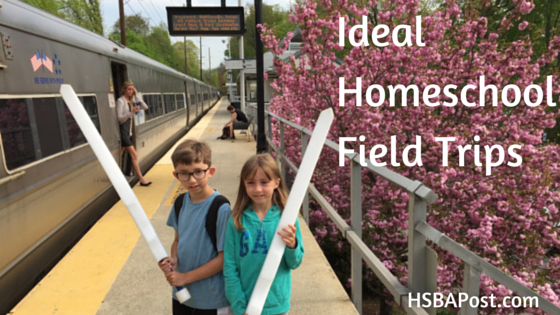 Well as homeschoolers, our normal days would qualify as "field trips" for school people…
For example, did you see my most recent post – Homeschooling in London – A Day in the Life?
And then just last week we ventured into Manhattan, to Central Park, and spent 5 glorious hours with at least 100 other homeschooled children:

So let's modify this discussion a bit. Instead of field trips, let's talk about choosing one-off activities.
After six years of participation with homeschooling groups, in Boston, New York, and London, I would confidently say that now I'm an expert at picking activities for my children!
In fact last year, while living in London, one-off events were all we did (except for one weekly sewing class our last 2 months there) outside of a home ed Park Days.
My Guidelines:
Choose activities that both kids can participate in.
Avoid activites that require unnecessary parental oversight. In other words, why drive to a class or event that forces you to forfeit your time? As homeschooling parents, we do plenty already!
Delay if that particular activity seems to be organized annually and yours will get more out of it when they are older.
Don't compromise on educational value or fun. In other words, aim for events that have good doses of both.
Narrow your radius. I used to drive 60+ miles for a weekly science class….that only one of my kids attended. That was back when I was young and dumb.
Don't waste transit time. The kids need to get up early and start grinding before you leave, read during travel there and back or do something else worthwhile on the road: sketch on lap desks, listen to audio books, converse intelligently… Quiz the kids on mental math or play trivial pursuit while driving, etc. Have you read Carschooling yet? Great book!
Promote the event. Don't just attend. Don't merely respond to the organizer. Post on your group's board that you are excited and going. This may stimulate additional interest. There's nothing worse than driving far to an event that is poorly attended.
Do local research (Google!) before you go. I look for libraries and good food nearby the event where I can get work done and/or relax.
Find a nearby park and let everyone attending know you are going to it after the event. TIP – tell everyone about the park idea BEFOREHAND on the message group or via email.
Always, ALWAYS personally thank the event teachers AND the event organizer. I make my kids do it as well. And I often follow up with an email thanking the organizer again when I get home.
[Dan1]