Guest Post by Aimee Imbeau.
How do you respond when you are asked this question?  Are your immediate thoughts regarding the failing public system?  Are you tempted to argue that you are the one who can provide your children the best education possible? 
Maybe we chose this path so that we may protect them from the big, bad world.
If the above reasons, or reasons like them, are our main reasons for home education, I think we are missing something BIG here.
I've been in the homeschool world long enough to know that home education will not save our children.  It has become exceptionally simple to worship home education.  I've seen families use it to keep their family in a 'safe' bubble. Don't get me wrong; I long to keep my children protected and sheltered.  I firmly believe that safeguarding our children is of utmost importance.  It is our responsibility as parents.
BUT…
Our children's salvation does not rely on home education.  
Only Jesus can save our children.  Let's not lose our focus on this.
We need to understand why we have chosen to home educate our children.  In my family, these are the main reasons we "home disciple" our children:
1.     I'm home educating so that my children will fulfill the Great Commission. "Then Jesus came to them and said, 'All authority in heaven and on earth has been given to me. Therefore go and make disciples of all nations, baptizing them in the name of the Father and of the Son and of the Holy Spirit, and teaching them to obey everything I have commanded you. And surely I am with you always, to the very end of the age."  Matthew 28:18-20, NKJ.
2.     Home education is a wonderful opportunity to develop the love for God's word within my children and to deepen their belief in His word and in who He is.
3.     I can teach my children that His word is ultimate truth.  We need the next generation to know that God's word is truth and to respect God's word as authority.  We have absolutely no business redefining God's word. 
4.     I am better equipped to teach my children to know God's word.  If my children know what His word says, if they trust and believe God at His word, then it will be more difficult for them to be swayed and deceived by false teachings.  It is easier to deceive the biblically illiterate.
5.     I think the best reason for home educating our children is so that they will fulfill the greatest commandment.
"Love the Lord your God with all your heart and with all your soul and with all your mind."  Matthew 22:37, NKJ 
This is the first and greatest commandment. My absolute main reason for home educating my children is to teach them to love an amazing God.  They can be the smartest kids, get into the best schools, make a ton of money, but if they fail to love God as Jesus commanded, then I have seriously missed the mark and done them a great disservice.      
A New Covenant
A favorite verse in the home school realm is Deuteronomy 6:7-9; and rightfully so.  Scripture should be spoken of regularly in the home.  But I'd like to add another verse to this premise:
"I will put My laws in their minds and write them on their hearts; and I will be their God, and they shall be My people."  ​Hebrews 8:10, NKJ
Under the new covenant, the word of God is written upon the heart, not just around the home.  I want the Word and the gospel to penetrate the mind and heart of my children.  I want their hearts transformed.  
How do I do this?  I have many methods and activities that we carry out consistently.  One area we focus on daily is our worship.  Here are some ideas:
We have a worship playlist set up in

YouTube

.  The songs are played and lyrics are on the computer.   This makes for a very easy worship time since I don't play an instrument nor do I have the gift of singing. One of the blessings of our morning worship is when I hear my youngest tell me "I have a song in my head" – and it is the worship song we sang that morning – even an old hymn!   

I allow children to take turns choosing songs and 'leading'.  My kids love picking songs for the family to sing.

We listen to Christian music through KLove online radio during our lessons.  Sometimes an upbeat song comes on and we have to turn it up (PE?).  

I recently discovered Hymn unit studies online.  My children have fallen in love with Jesus more through studying and singing hymns. 

 

Hymns like "Before the Throne of God", "Be Thou my Vision", "How Deep the Father's Love for Us", "When I Survey the Wondrous Cross" are ones we have journeyed through together.  
Many songs are based upon scripture verses – both hymns and contemporary music. 

 We f

ind those verses in the Bible and discuss them. 

 

My kids get excited and joyful when they correlate scripture and their favourite songs.  I've recently discovered that these songs have helped significantly with scripture memorization!

We investigate other ways to worship God such as through visual arts, making up our own songs (writing a Psalm!!), dance, poetry, appreciating God's creation and more.



Worship is one of the many ways I instill God's truth in the hearts of my children.  How have you brought worship into your home education?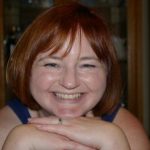 Aimee is a home educating support teacher who lives in the sunny Okanagan, BC.  Aimee has been blissfully married for 17 years and still swoons at the sight of her tall, dark and handsome husband, Marcus.  When she isn't home educating her 3 kids, she enjoys sewing, quilting, scrapbooking and having heart to heart talks with girlfriends.  She blogs over at A Work of Grace.