We're homeschooling several children with ADHD in our family, so we've had to make some major adjustments to our homeschooling approach over the years. One of the biggest adjustments has involved adapting my teaching style.
I tend to be a sit-down, book-learnin' type of educator. I have ADD, so I'm not hyper and I'm capable of long periods of concentration. My hyper kids, though, are not, which means I had to adjust to them in order to help them learn. We've found a few items to be especially useful for helping our kids stay on task and pay attention. So today I'm sharing five of my favorite things for homeschooling with ADHD!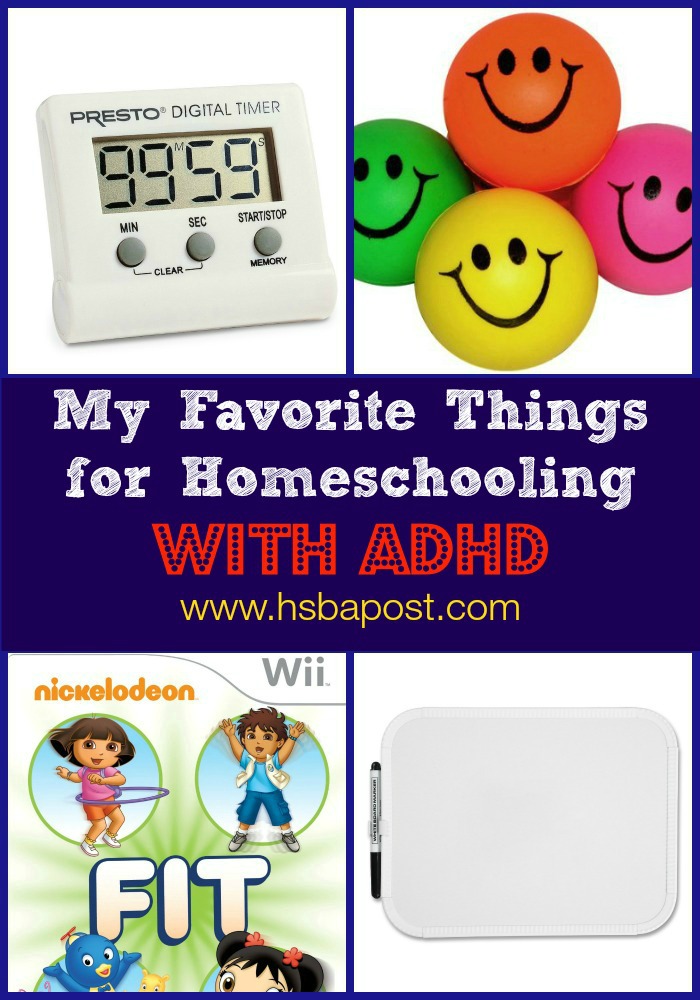 Tools for Homeschooling Children with ADHD
And those are some of my favorite things for homeschooling with ADHD! We've found them all to be useful, especially when we're covering complex subjects or topics that require concentration.
Do you have any tips for homeschooling active learners? We'd love to hear them in the comments!
[Selena1]