Hi Everyone!
I am new here to the HSBA Post and very excited to become a contributing writer.
My wife Inez and I have two beloved children. John is just about 10 and Christine recently turned 8 – neither of whom has ever spent a day in school.
I promise to bring a bit of a unique perspective here to HSBA Post. Not only am I that rara avis – a homeschool dad blogger – but I'm also a homeschool dad who has actually done a whole lot of hands-on education, homeschool group activities, laundry, cooking, nose-wiping, etc.
Inez, a Wall Street exec, generally works outside of the house Monday through Thursday. For many years my work was online (trading financial markets) and more recently it's been teaching math to genius and wannabe-genius kids nights and weekends. So I've generally enjoyed a 4-days-on, 3-days-off home educating rhythm. It's definitely fair to say that we've managed to split all aspects of homeschooling right down the middle.
Inez and I have been shuffling up and down the Boston-NYC-Philly corridor for our entire lives. However we did squeeze one glorious year in Charlotte, NC in, we've spent a lot of wintertime in Naples, FL….and now we are temporarily living across the pond, in London!
To see what we've been doing across the pond – click here.
I would characterize my homeschooling philosophy, if pressed to choose a single label, as "aggressive". I passionately believe that children are capable of far more than almost anyone or any institution thinks they are. Specifically, I am very partial to what's been called "the trinity of childhood genius": math, music, and chess. However, what I think really distinguishes my style is: very heavy computer usage, a strict ZERO television and ZERO video games policy, and (ideally) a 365-day learning regimen.
Why do we homeschool?
Well our ultimate goal is to raise morally upright entrepreneurs or at least highly self-motivated young adults who have had the benefit of broader life experiences than we had. But I think you'd be more interested in what led us to homeschooling.
When John was around 3.5 years old we started doing reading, writing, and math with him. Well he took off, to put it mildly, so there was no way were going to send him to kindergarten where he'd be bored out of his mind and might even "act out" like his father allegedly did. I had also come across the trenchant wisdom of John Gatto online….and well, if you've read any Gatto you'll understand, that he probably sealed the deal. We've never since looked back or doubted our decision to home educate in the slightest. On the contrary, every year seems to get better and better.
But I'm not simply a guy who's happy with how homeschooling has worked with his own family…
No I'm a huge fan and advocate of homeschooling period. I strongly believe that it's the solution for so much of what ails individuals, families, and society today. I'm genuinely excited when I hear about parents pulling their kids out of school and I'm always eager to encourage and help out anyone who is just starting out any way I can. I would, if I could, talk homeschooling all day long!
Here's the rest of my gang: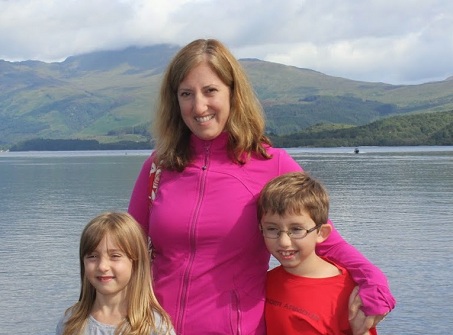 So look out for my columns here on HSBA Post and visit my blog at HomeschoolDad.com.
[Dan1]