Guest post by Misty from Joy in the Journey.
Homeschool groups offer so much to homeschoolers. They offer friendship opportunities for parents and kids. Homeschool groups can offer field trips, co-op classes, and sports groups. Homeschool groups help answer the annoying "What about socialization?" question. In my opinion, they are essential to homeschool success. However, they are also hard to find sometimes, and can be overwhelming to consider starting.
Photo Credit: Kevin Dooley via Creative Commons
When I began homeschooling, our area did not have a local homeschool group. I founded our group with the help of two friends. Within a few years, we have over 50 families in our group. Starting a homeschool group can be a great blessing to you and your family, as well as new homeschoolers who may be afraid to step out into homeschooling without a support group. If your area does not have a homeschool group or if you are considering starting one of your own there are a few things that can help.
The first thing to do is find a couple other homeschool families to get started. If you know some already great! Get with them, and see if they are interested in starting a group. If you don't know any homeschoolers ask around your church and family. Usually you can find someone who knows someone who homeschools. Libraries are another good area to find homeschoolers. Ask your librarian if they know any, and if they do leave your number so they can pass it on.
Once you have a few homeschoolers who are interested in a group, you will need to find an online platform for communication. This is the easiest way for members to communicate with each other. There are a few different options for online communication:
Web Page– This is a good option if you believe your group is going to be large, or you are going to charge an annual fee. Web pages can have "member access" areas for field trip and co-op information. A good example of a homeschool group webpage can be found here.
Facebook-Facebook is a great free tool for groups. This is the platform our homeschool group uses and it works really well. You can add members, create events, and stay in contact with most people in your group. The only down fall is that unbelievably…not everyone has a Facebook.
Email– If your group is small, and you have numerous members who do not have a Facebook account then an email group correspondence may be your best bet. One member of the group can send out emails to everyone in the group regarding field trip information and get togethers.
Yahoo Groups– Yahoo offers group pages and they are easy to set up. This option is a nice one for those groups who may not want to mess with email, and have multiple members without a Facebook page.
Another thing to consider when starting a homeschool group is what do you want from it? What do the other families want? Consider this and make up a mission statement. You may also want to consider a few standard rules that go along with your mission statement. For example, our group is only open to homeschool families who are okay with the Christian faith. It is set up so all members can plan events, and our rules are simple and state that all members must treat each other with respect.
Starting a homeschool group may seem daunting but I promise you that your work will not be done in vain. Homeschool groups are a huge blessing to new homeschool families, and give them encouragement to get started on their homeschool journey. They offer friendship for our children, and support for us moms who have been on the journey for a while. Some of my best friends are in our homeschool group, and I honestly do not know where we would be if I wouldn't have taken the step to get our group started. So, if you cannot find a homeschool group near you, take the first step and get one started. Yes, it is a lot of work but once you begin to see the fruit of your labor, you will not regret it!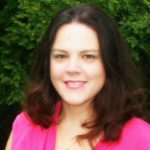 Misty Bailey is a wife to Roger and a homeschool mom to three beautiful blessings. She resides with her family in Southern Ohio. She loves helping new homeschoolers and shares her struggles with time management, becoming unglued, and finding joy in the everyday moments on her blog Joy in the Journey.