Guest post by Davonne Parks.
One thing I love about summer is how much time my kids have to learn without their textbooks. I recently wrote an article that includes tips for planning a fabulous summer and today I want to share some of our favorite summer learning activities:
Go to the library.
Many libraries have a plethora of activities and opportunities all year, but especially during the summer. Take advantage of this if you can!
Use the memberships you have.
Did you buy a zoo or museum membership that you haven't gotten much use out of? Visit the location this summer!
Volunteer at local farms.
I recently posted a comment on a local homeschool Facebook page offering to volunteer at farms in the area and I had a few great responses.
Since then, we've cleaned out chicken coops and gathered eggs, mucked horse stalls, visited with dozens of animals, bottle-fed baby goats, and learned about farm life in general. We have upcoming plans to help butcher and process chickens, ride horses, and pick wild black raspberries.
If you're interested in finding a farm to volunteer at with your kids, ask friends or post about it on Facebook because there may be some really amazing farming opportunities in your area that you don't know about. Your children will learn while blessing another family in the process!
Visit your local farmers market or strawberry patch.
Technically this isn't free if you plan to buy food there, but you'd pay for produce at the grocery store anyways, plus purchasing local fresh produce is generally healthier and less expensive than at grocery stores.
Pick up pamphlets at rest stops.
If you're going to travel this summer, stop at a few rest stops along the way and pick up a few free maps or pamphlets. Your kids can read about the areas you'll be driving through which will give them something to do and teach them about the area!
Listen to audio books.
BooksShouldBeFree.com has really fabulous classic books you can download for free and many of them are also available as audio books. Download and save the audio files then take them outside, listen in your car, or "camp out" with an audio book and popcorn on your living room floor on a rainy day.
Keep the electronics off.
This may not be an activity in itself, but when the TV is on, the kids will watch. Keep it off altogether and let them get really creative!
Piqué their interest in the books on your bookshelves.
On days you'll be staying home, utilize books you already have and scatter them around your house. Place zoo and aquarium guides on your bed, classic fiction novels on the coffee table, nature books on a porch swing, and autobiographies or devotional books at the kitchen table.
When your kids excitedly chatter about their discoveries, try to stop what you're doing and really listen.
Help your children cultivate their natural talents.
My oldest daughter really enjoys sewing and baking, so giving her time and the basic supplies she needs to develop those skills is a high priority. Scrap fabric from friends or cupcake liners from the dollar store go a long way in encouraging her creativity!
My youngest daughter loves animals, so reading non-fiction animal books and telling her she can turn the porch into a zoo and laundry baskets into cages are simple and free ways to encourage her creativity. Visiting her "zoo" and observing as she gives instructions about how to administer check-ups for each animal helps her to cement important animal care details in her mind.
Visit state parks.
More than likely, you have several state parks within an hour of your house. For only the cost of gas, you can have an entire day filled with learning about local history and geography. So grab a friend, pack sack lunches, and hit the road!
Just because school's out doesn't mean that learning has to stop! Summer is a wonderful time to help children cultivate natural a love for learning without the pressure of needing to complete bookwork.
What are your favorite free or frugal learning opportunities during the summer?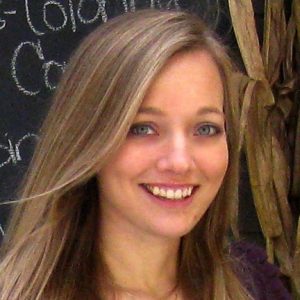 Davonne Parks is a married Christian homeschool mom who blogs about cultivating a heart for motherhood, as well as time management and organization, at DavonneParks.com. Davonne believes that some of life's richest moments happen when we embrace the beauty of imperfection as we extend grace to ourselves and others. She's written two eBooks, "101 Time-Saving Tips for Busy Moms" (free to blog subscribers) and "28 Days to Timeliness: Tips and Confessions from a Semi-Reformed Late Person."