Memorial Day…the yearly holiday that signals that summer is (nearly) here! Many of us are enjoying a three-day weekend with family and friends. Swimming, baseball games, outdoor bar-b-ques, and day trips are the activities of choice.
One of my favorite things do to on Memorial Day is to attend a town parade. Here are three ways to enjoy a Memorial Day Parade:
Be a Spectator
The easiest thing to do is to show up and watch! Many don't realize that their towns, or even neighboring towns, organize parades. Check your town's web-site for start time and location. They are usually on Monday morning. If the parade ends in speeches given by veterans, please stay, and be respecful. I've been to a few ceremonies where people continued to talk and mill about while the veterans tried to be heard over the public address system.
March in One!
Little Leaguers, Scouts, and other local organizations are usually eligible to march in the town Memorial Day Parade. If you don't hear from your coach or scout leader, be sure to ask if it's something your team, troupe, or group can do. It's great visibility and it encourages participation, not just spectating. Some of my best memories of Memorial Day are of my boys marching with their little league teams. Use it as an opportunity to discuss the meaning of the holiday and how it came about. You can find out more about the history of Memorial Day HERE.
Take Photographs
I consider myself to be utterly amateur when it comes to photography, but I always go to parades equipped with my zoom lens camera. I've gotten some great shots, in fact, some of my all-time favorites have been from the Memorial Day parades and ceremonies we have attended or marched in. If they turn out great, go out on a limb and share them with your local on-line newspaper. They might just appreciate the effort and post them for others to enjoy. Here are some of my favorites from over the years: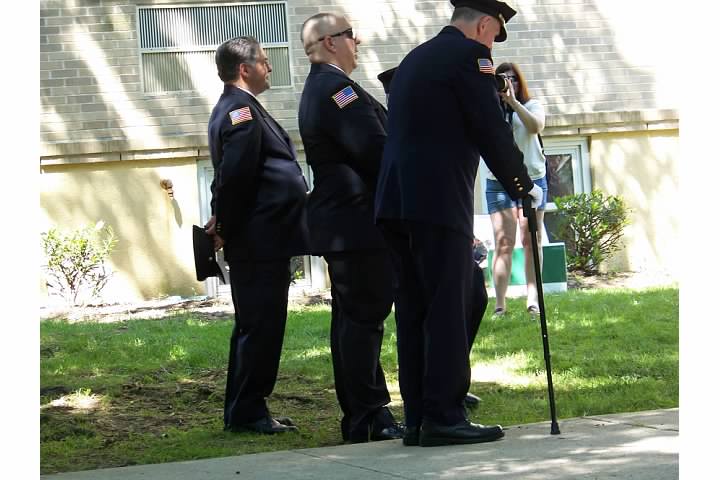 What are some of your favorite Memorial Day activities? Whatever you decide to do today — make it count. Life is fragile, fleeting, and precious.
Have a wonderful Memorial Day!
[Angela1]