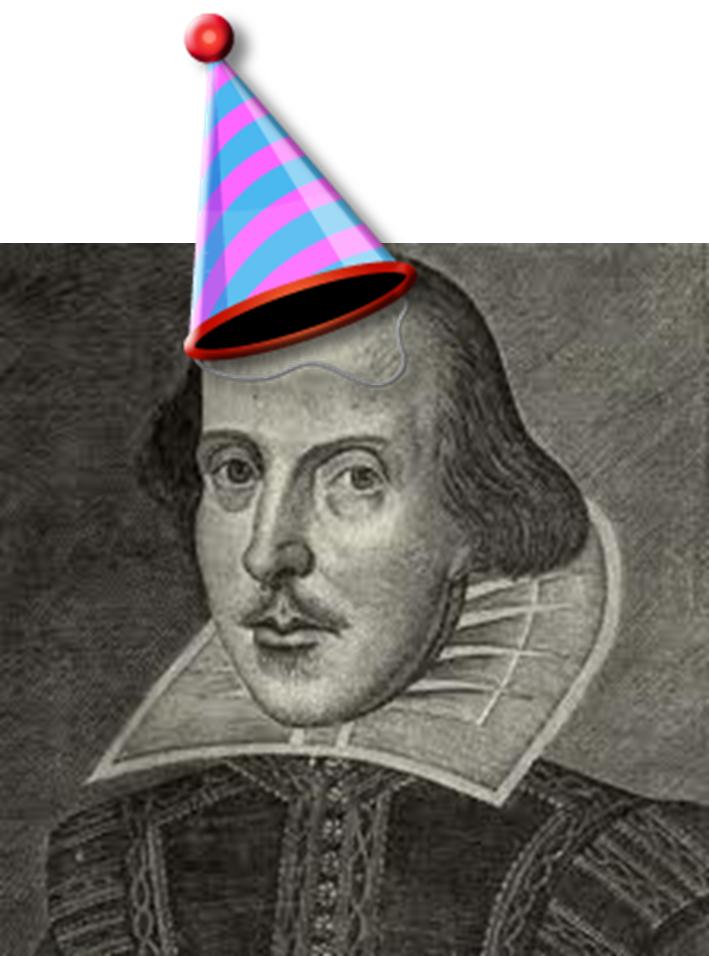 I was 16 when it happened. I was sitting in a park in Washington, D.C., minding my own business, and it happened. I fell in love.
For two hours I sat — watching, listening, to words and phrases that I did not always fully understand, and yet the meaning was still clear. What was this mysterious form of language that could move a person to laugh, to cry, to wonder?
I had the great privilege all those years ago to see my first Shakespeare play — Romeo and Juliet — at an outdoor Folger Shakespeare Library performance in Washington, D.C. The Folger Shakespeare Library is home to the world's largest and finest collection of Shakespeare materials and serves as a research center on Shakespeare and the early western modern age. If you plan a trip to D.C., put this on your list of must-sees. The library is located on Capitol Hill and is free to the public.
That first play in the park started me on a life-long journey of reading, studying and even acting Shakespeare's plays. You never know what experiences will move you in an unexpected way.
Shakespeare was born in Stratford-upon-Avon in 1564 and baptized on April 26. His birthday is thought to be April 23 (Happy Birthday, Will!) and he died on the same day in 1616. This year marks his 450th birthday!
Since we honor William Shakespeare and poetry with National Poetry Month in April, it seems like a good time to gather up and share some of my favorite Shakespeare ideas and resources:
Shakespeare Scripts for Kids The Folger Shakespeare Library has a short list of scenes from Shakespeare's plays. In most cases the scenes are only a few pages long and can easily be acted out in an afternoon's study of The Bard. The scenes also contain a summary so you can get up to speed on the action. While you're visiting  the Folger web-site, you might as well check out the other great resources on Shakespeare for Kids.
The number of English words and phrases coined by Shakespeare is absolutely staggering. Many view Shakespearian language as arcane, when in reality we continue to use these words and phrases in our modern language on a daily basis. Phrases such as "What the dickens" and "Knock, Knock! Who's There?" and words like "bedazzled" and "puppy dog" are attributed to Shakespeare. You can find an extensive list HERE. Take turns reading some of these phrases or words and note in particular the ones that surprise you the most as originating from the famous playwright, for instance, "Neither a borrower or a lender be" is from Hamlet!
See free Shakespeare whenever you can. The outdoor play season is upon us and many towns, both large and small, usually offer plays in the park or at an outdoor amphitheater. The best part of these performances, other than the price, is that small, fidgety children can be whisked off to the side if they become tired or bored (or loud). Sit near the front to the side. The nearness of the actors, the action, and the sound of their voices will keep the kids engaged longer than you think. In the space of a week we saw a wonderful family-friendly rendition of "The Comedy of Errors" produced by a local repertory company and a 30-minute performance in a small town library put on by some high school students from the drama department. It doesn't matter if these are world class productions or not — expose your kids to the language and the sounds of Shakespeare — you'll be pleasantly surprised at what sticks.
For the older kids, think about taking an adapted or abridged script and acting it out. Reader's theatre can be a great option for exploring language, plot, themes, and character development. Last year, our homeschool group used Shakespeare for Reader's Theatre Volume I by John Poulsen (it can be purchased on Google Play for $7.99). It contains three plays: "Romeo and Juliet," "Hamlet," and "A Midsummer Night's Dream." All three are abridged to a large extent for brevity's sake, but use Shakespeare's original language. Some characters have been eliminated, but the stories remain intact. An overview and synopsis of each play are included so students can get a feel for the play's overall meaning as well as its publishing history and dates of past important productions.
There are many wonderful resources available on-line for the study of Shakespeare, use them, but don't forget to experience the art form in the way it was intended — perform it, watch it, and enjoy!
And, for the curious, "Where there's a will, there's a way" is not attributed to Shakespeare, but is thought to be an old English proverb which the Scottish author Samuel Smiles used in a quote about achievement.
How will you honor Shakespeare today? Tell us in the comment section so we can share in the celebration!
[Angela1]