The Homeschool Post is happy to host this week's Carnival of Homeschooling.  We're continuing our month-long focus on building character in our children.  Homeschooling is about more than just academics — it is a lifestyle of learning with an emphasis on strong character.  How do you encourage your children to make good choices and to think critically?  In a culture sadly lacking in good role models, how do we point out positive examples of good character?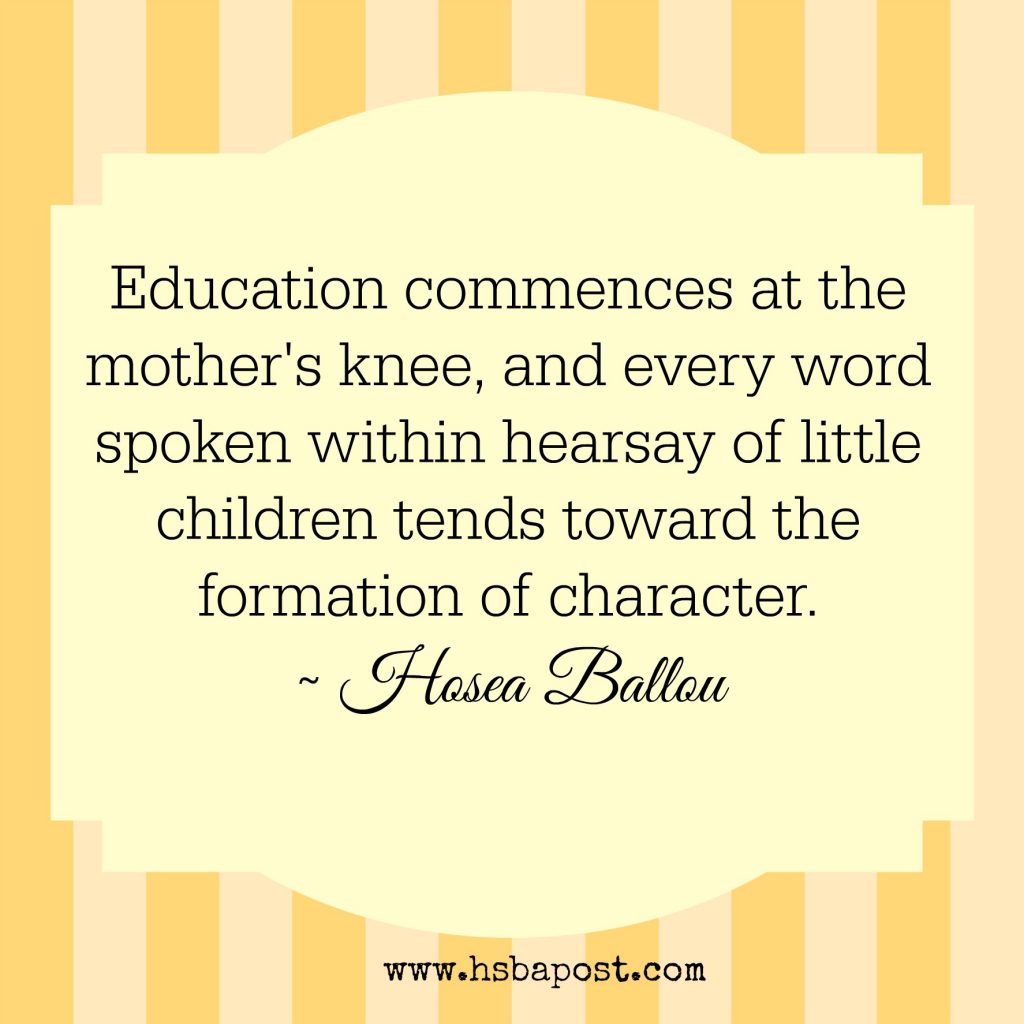 Cindy at Our Journey Westward shares a simple way to teach your children about positive character traits by making a Fruit of the Spirit tree craft.  She has a 10-Day series devoted to teaching values.
Machelle at Kingdom Life and Blessings shares a beautiful testimony of building character in her post Disaster Relief and Home Education.
Would you like to see some character-building and discipleship resources in action?  Victoria at Homemaking with Heart shows what they are using in their homeschool and shares her thoughts on the topic of discipleship.
In case you missed it, our team writer Renee wrote an excellent post, The Parenting Road to Good Character.  It's a great reminder that we are to teach by example.
You can read a 5-Day series on Discipling our Daughters, as well as a post about Purposeful Homeschooling on Embracing Destiny.
There are so many great homeschool blogs around the web.  Here are just a few for your reading enjoyment:
The importance of competition and comparison for homeschooled teens at Tea Time with Annie Kate.
Science Reference Books to Have on Hand is a handy-dandy list from Nerd Family.
A Net in Time shares a day in the life of learning without the use of books (at least directly). She says, "We had bugs and dirt and decomposition and discovery. It was the best day ever!"
You can find free Revolutionary War activities for a unit study from Funtastic Unit Studies.  These are also made to complement the Our America history series book The Revolutionary War Adventure by Susan Kilbride.
Finally, Carnival founder Henry Cate shares I am Grateful for Homeschooling at Why Homeschool.
If you have been featured here or would like to link to the Carnival of Homeschooling, please use these badges:

[Sara1]