Each week we will be highlighting three wonderful companies that have partnered with us for The 9th Annual Homeschool Blog Awards. This means they have graciously agreed to offer prizes to one or more of our winners!! Get ready to start nominating October 7th. Please take a moment to visit our great sponsors Apologia, All About Learning Press, and Rosetta Stone, Ltd.!
Apologia
Once upon a time, a group of Indiana parents wanted to give their children an academically strong education while deepening their Christian faith. That effort has grown into Apologia Educational Ministries, Inc. They provide:
K-12 Creation-based science curriculum
Worldview curriculum for ages 6-14
Practical and inspirational books on homeschooling
Refreshing mom retreats
Online classes from Apologia Academy
You can follow them on Twitter, friend them on Facebook, follow their Pinterest boards and circle them on Google +.
They have graciously donated:
2 copies of Educating the WholeHearted Child  Valued at $22.00
2 copies of I Don't Have Enough Faith To Be An Atheist Valued at Book $16.00 Workbook $33.00
2 copies of Seasons Of A Mother's Heart & Journeys of Faithfulness Valued at $14.00 & $13.00
2 copies of How To Have a H.E.A.R.T. For Your Kids & Soundbites From Heaven Valued at $13.00 & $13.00
2 copies of Good Morning, God & Coloring Book as well as A Light For My Path
Educating the WholeHearted Child by Clay & Sally Clarkson
God did not forget to include "school" in his biblical design for raising children & home education is a natural expression of all that God intended for parents and their children. Clay and Sally Clarkson's Educating the WholeHearted Child is about rediscovering God's original design for the family. http://bit.ly/124tM5t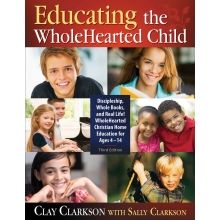 I Don't Have Enough Faith To Be An Atheist Norman L. Geisler and Frank Tureck (book & workbook combo)
With conviction and clear thinking, Geisler and Turek guide readers through some of the traditional, tested arguments for the existence of a creator God. They move into an examination of the source of morality and the reliability of the New Testament accounts concerning Jesus. The final section of the book deals with a detailed investigation of the claims of Christ. http://bit.ly/11iy3an http://bit.ly/XTFQd0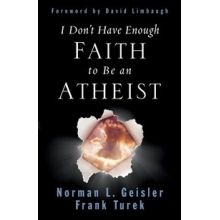 Seasons Of A Mother's Heart by Sally Clarkson & Journeys of Faithfulness by Sara Clarkson (combo)
Seasons – Your life is a whirlwind of changing seasons that can just as easily exhaust as exhilarate you. Sit down, take a few moments, and allow yourself to be refreshed and encouraged by stories, insights, and lessons from a friend. Sally Clarkson opens her heart within these pages, sharing what she has learned as a homeschooling wife and mother—about herself, her children, and her Lord. http://bit.ly/19Vktdj Journeys – A wonderful gift for mothers and their daughters! Sarah Clarkson challenges young women to reach higher and go deeper in their relationship with Jesus Christ by exploring the spiritual journeys of biblical women whose faith moves and inspires us even today. http://bit.ly/167tkoj
How To Have a H.E.A.R.T. For Your Kids & Soundbites From Heaven both by Rachael Carman
H.E.A.R.T. – How well do you really know your kids? What has God shown you about who they are and who they will become? He has sent these children into your home at this specific time for His glorious purposes. Indeed, you have been invited on the adventure of a lifetime, a journey on which you will see walls fall, seas parted, and giants slain. You don't need special skills or training for this journey—you need only to seek God and hold tight to His mighty hand! http://bit.ly/13mUyfA SoundBites – Rachael Carman knows how noisy it can get when you're raising children – she has seven! SoundBites from Heaven will help you hear God's still, small voice in the chaos of carpools, cut fingers, and carpet crawlers. You'll learn how to listen to God's instructions for YOU, while you parent your children. http://bit.ly/1b97yWF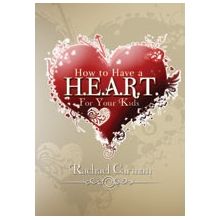 Good Morning, God & Coloring Book as well as A Light For My Path by Davis Carman (combo)
Good Morning – Good Morning, God is a story about a four-year-old boy as he goes through a week with his family. This book is designed for children age one to eight years old. Ideally, this book will help your child fall in love with our heavenly Father by thinking about Him from sunrise to sunset. http://bit.ly/10ANd8j Coloring Book – This coloring book is a great addition to the Good Morning, God illustrated children's book. Your children are sure to enjoy coloring within the 32 pages and being reminded of the ways they can worship God through the day and through the week. http://bit.ly/10ANkko A Light For My Path – I don't have info on this one yet. I will have to send to you later on.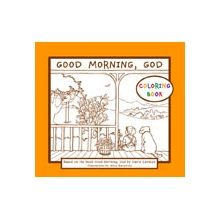 All About Learning Press
Marie Rippel, founder of All About Learning Press, set out to create a curriculum that would be:
easy to teach and easy to learn
multisensory
mastery-based
lightly scripted with "open and go" lesson plans
guaranteed with lifetime support.
It is a family-owned company that seeks to make learning fun! You can check them out on Twitter, Facebook, Pinterest and Google +.
They have graciously donated:
$100 Gift Certificate for All About Reading and All About Spelling, 1 prize offered
One $100 gift certificate will be awarded in the form of store credit at www.AllAboutLearningPress.com. It can be used for any All About Reading or All About Spelling materials in our online store.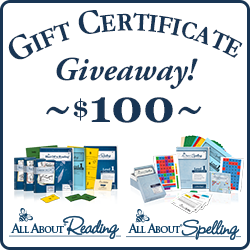 Rosetta Stone, Ltd.
Rosetta Stone uses cutting edge technology to teach schools, business, government organization and millions of individuals 30 different languages from English to Tagalog! Since 1992, Rosetta Stone has believed that learning a new language should be a natural and instinctive process and that language immersion can be achieved at any age!
They can be followed, friended and circled on: Twitter, Facebook, Pinterest, and Google +.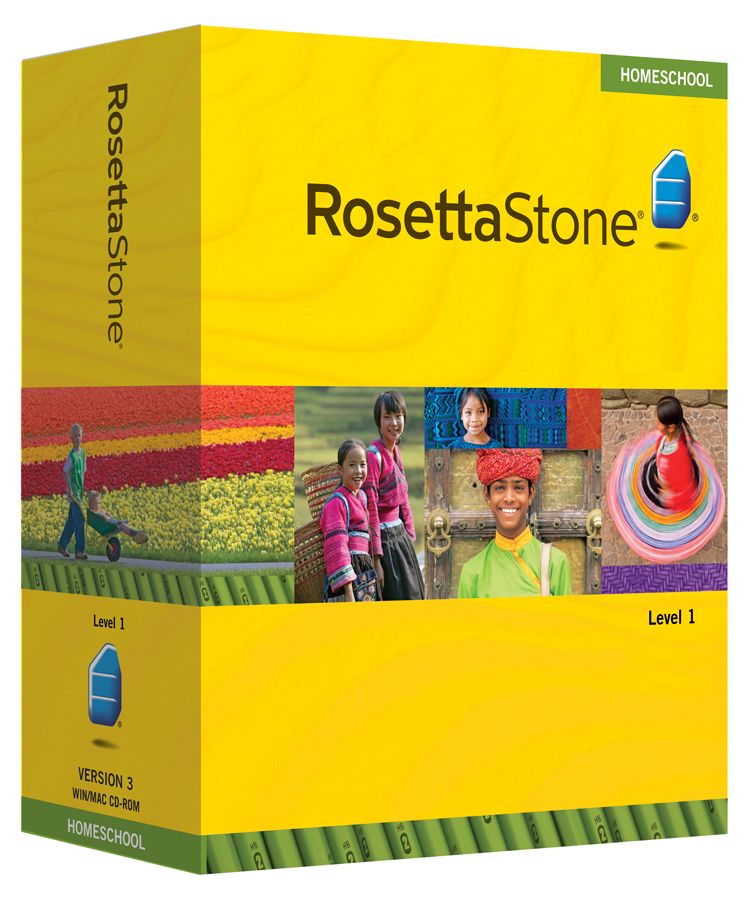 They have graciously donated:
1 Level 1 Homeschool Edition product, language of the winner's choice Valued at $159
Rosetta Stone Homeschool features a foreign language curriculum specially designed to provide homeschool students with a rich, fully interactive and engaging language-learning experience, while giving parents the tools and resources needed to manage student progress without extensive planning or supervision.
Rosetta Stone Homeschool is self-paced and designed to make it easy for parents to offer language learning even if they don't understand the language their students are studying. Students are instantly captivated by Rosetta Stone so they stay engaged. Plus, with positive reinforcement and quick results, their language-learning confidence soars!
Thank you Apologia, All About Learning Press and Rosetta Stone!
Do you have any of their products already in your school room? Which ones? Do you have any questions about their products? We would be happy to get you answers!
[Admin1]