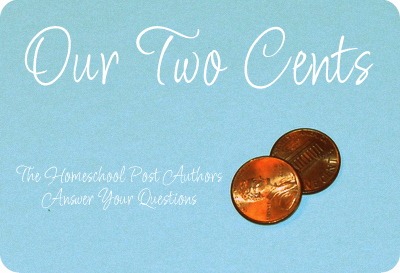 How do you keep track of your child's progress? Do you keep grades? Compare pages from previous months? Give tests?
We asked our team and they shared their two cents:
---
No. No. and No. I'm not the one to ask
[Lindsey1]
---
I use standardized testing when it is required by our state. Otherwise, I keep a record book of my own progress notes that I observe in my daughters, as well as samples of their work. I make a yearbook/portfolio for them every year to highlight our field trips and their favorite projects, best work, milestones, etc. I prefer keeping a narrative record of their progress, like a journal or a blog, so that I can capture their personalities and not just a score or a grade. They are growing spiritually and emotionally, not just academically, and I want to reflect that in my record-keeping, too. My oldest daughter (11) is old enough now to keep her own journal, too, and she records her favorite bits of information, things she's enjoyed studying, things she'd like to study in the future, favorite memory verses, poems, and so on, so I can see from her own narration that she is learning and doing well!
[Sara1]
---
So far, we are still doing just K and taking it pretty easy. In K, I don't think my child needs to be worrying about tests and progress, so I don't let her know anything about it. I watch her as she's doing the work, do some occasional review things, and a lot of real life application of skills. If I notice there is something she is still having trouble with, we'll go back and review that concept for more practice, but mostly without her realizing why we are working on it again.
[Lena1]
---
Our family is currently using a home based charter program that requires annual testing. While it's a requirement in our current situation, I do have mixed feelings about standardized testing.I do think under certain circumstances, standardized testing might actually be helpful to some families – depending on their situation and their child's previous history, It might be a good way to determine what your child needs improvement on- but on the other hand, can prove meaningless if your child is a bad test-taker but is super bright. While I am not totally against standardized testing, I do think that it's not a great fit for every child. Those with learning limitations such as dyslexia may find it extremely difficult to work through hours of at-your-seat testing and may have poor test results, when in fact, they might understand the material but just can't get through the entire test within the timeframe allotted. Overall, I'd have to say that test results are only a reliable means of measurement if your student is a great fit for test-taking. It doesn't work for everybody
[Demetria1]
---
How do you feel about testing?