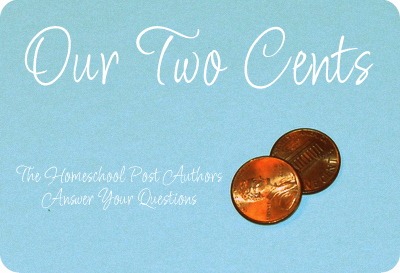 Do you have a hard time re-starting after New Year's (when all the holiday fuss is over)? What do you do to bring everyone back into the swing of things?
---
I usually re-read a good parenting or homeschool book to motivate myself (sometimes I do that all year-LOL) & I work on purging and organizing. I map out how far we have gotten, evaluate our progress & plan the rest of our year. It's almost like the beginning of the year, only more pressure. It helps me to see a roadmap. For the kids, it helps to see what is behind them & have a broken down, bite-sized idea of what they have left to accomplish. I have teens, though. It's a different stage than elementary.
[Heather1]
---
This is my first year truly homeschooling. Last year my son was receiving homebound services and we were just getting our feet wet at this time, so I did have a difficult time trying to get a routine in order. 
This year, I seem to have done a better job. I found that I have done a lot more praying and focusing this year since Spike is in K and we have to do something. She is an emerging reader and I want to keep her moving so she doesn't show any regression. That has helped my motivation. Also, the prayer for God to keep me focused has helped. 
Spike, on the other hand, is not so motivated. I've done some, You must get this done today, type things. Mostly, though, I've been able to remind her that she has responsibilities and school is one of them. When you choose not to take care of your responsibilities, you choose not to take advantage of your privileges such as electronics and going outside to ride your bike. 
Overall, I'd say this has been a much smoother return after Christmas break than I expected! 

[Lena1]
---
First, ya'll are assuming we were ever in the swing of things! I feel like every year there is something dramatic going on that gets in our way of keeping up with lessons the way I plan them. The holidays gives me time to catch up, regroup and refocus. Having a few weeks of goofing off like it's summertime does make for a tough transition when suddenly momma wants quiet mornings full of math and writing.
I break them in gently, fun unit studies and refreshing of the basics. I make a couple fun breakfasts and start out with a few science experiments or history crafts.
[LisaB1]
---
How do you get restarted?