Since we made the full jump into Unschooling, one of my biggest fears has been – how do I motivate them to success?
As I considered this question, I realized that they are very motivated to do those things which interest them – it is just my goals for them that they are not motivated to achieve.
But, what if they have college aspirations? (Although I fully believe that college is not the only path to success.) How can I help them see that there are some things that just need to be covered in order to attend college – even if it is not necessarily something that thrills them?
The answer came a few weeks ago when I took my 13-year-old to her first choice college's visitation day. And, yes, we got a few strange looks about having a 13-year-old there so early, but if she is planning on dual enrollment, that only leave 2 years to prepare.
Before this trip, the idea of college was very abstract; she really didn't know what happened there or what to expect. But, after being there – seeing the class rooms, hearing about the classes, talking to other students and professors – lit a fire in her that all the talking (ie lecturing) from me could never have accomplished. She is now very motivated to do what is necessary to be able to learn all these new things that this particular college offers.
For this to work, I think that it is necessary that the chosen college offers classes (and a lot of them) in their areas of passion. For my daughter, that passion is art, so an art school was able to inspire her. (As a matter of fact, she came home bursting to create and immediately started a new drawing.) We wouldn't have had the same success had we gone to a primarily business or technological school. So, it's necessary to tailor this approach to your teen – and, who knows your teen better than you do?
How old were your children/teens when you first took them to visit a college campus? How did it affect them? What age are you planning on making your first visit? Tell us about it in the comments!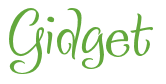 Visit our Homeschool Blog Awards 2012 sponsor…