I witnessed something very strange on Twitter the other day.
A parent was desperately trying to get help for his 10th grade child. His stream of tweets was quite negative and disturbing to read.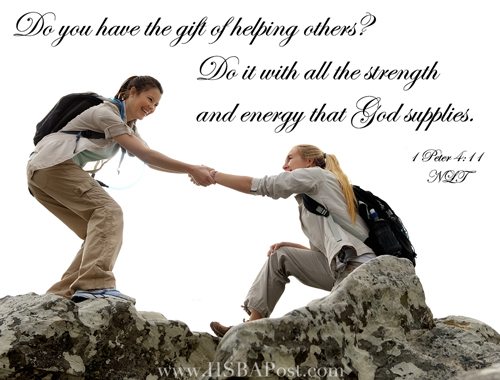 It seems this parent had no math contacts on Twitter but yet, with eight hours before a major exam, was demanding assistance with two specific – and rather detailed – math problems. He mentioned at least 30 different math teachers and professors with angry and desperate pleas.
For those of us who were nice enough to offer assistance, if we didn't respond quickly enough, he bashed us with name-calling.
To follow my ethics, I wanted to make sure that these were not problems that needed to be turned in for credit. This led to more name-calling.
So I blocked him.
It made me think of the many parents on Twitter and Facebook that I help. If anyone in my network requests assistance with math, I respond as quickly as possible.
The difference between those parents and Mr. Nasty-Dad is this: those parents have spent time building up their PLN (personal learning network) before they were in freak out mode.
Find your people, make them your friends.
Regardless of your subject area strengths or confidence, it's great to have another one or two people out there who can answer questions when you're a little unsure.
1. Keep track of them.
You might want to organize your subject experts on a chart. Here's a nice Personal Learning Network Tracking Chart I created that you can download for free.
2. Choose a platform to hunt some more.
You could know people on Facebook, Twitter, or even good old-fashioned face to face. But for the subjects you're still missing, choose your favorite platform to go digging.
I'm a twitter girl, myself, so we'll use that as an example. You can do similar searches on other platforms, too.
3. Search for them.
For twitter, you can search on the the educational chats or by subject to find experts. You have to be on twitter in order to connect with them, but it's fairly easy to get a twitter account.
Once you have your account, use the search box in the upper right corner. Search on the subject name itself or one of the educational hashtags.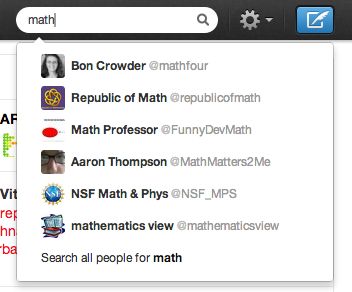 You might have to add the word "teacher," "educator" or "homeschool" to the end to narrow it down to actual people.
4. Follow them and engage with them.
Once you follow someone who you want to be in your personal learning network (your PLN), make sure you engage. If they have kids, tweet back "how cute" when they post a photo. If they make a casserole and tweet "Would this be better with orzo or rice?" answer them.
5. Be human. Be friendly. Be real.
Be you. And when you need help with an educational question, they'll jump through hoops to be the first to answer you.
I promise.
So how about it?
Do you have your PLN, your personal learning network built? How many gaps do you have? Are you ready to stay calm and just ask your friends?
If you want a math mom – you can use me. I'm on twitter @MathFour.
And do let me know if you need help finding others – I'll be happy to lend a hand!

Visit our Homeschool Blog Awards 2012 sponsor…