As homeschooling parents we are accustomed to fielding all sorts of questions about what it's like to homeschool. These questions are typically well-intentioned, however, some tend to be downright silly.
I decided to poll my almost 13-year-old and almost 10-year-old about the kinds of questions they get asked from other kids. They meet other children through many different venues, and it's easy to forget that our kids are out there fielding questions, too.
Here are the top ten questions homeschooled kids get asked, along with my kids' answers.
What school do you go to? Answer: I'm homeschooled. (Which brings up questions 2-10.)
What time do you start school? Answer: 9:30am (They must feel guilty about this one as something closer to 11am is more accurate!)
Do you get to do school in your pajamas? Answer: No. (That's true, I'm big on getting dressed.)
Can you do anything you want at recess? Answer: I don't have recess. (Editor's note: kids can't do what they want at recess?)
Do you get to watch tv whenever you want? Answer: No.
What time do you get up/go to sleep? Answer: 8:30am/10:00pm
Who's your teacher? Answer: My mom (Yes, I double-checked — they do get asked this question.)
Is your mom a teacher? Answer: No. (Love this question – and the answer!)
Quick, what's 6 x 8? (or some other multiplication question) Answer: (Hopefully) 48.
Do you get homework? Answer: No. All my work is done at home — if I had other work, it would be away-work.
A pattern is clearly developing with these questions. The typical kid wants to know if a homeschooled kid has personal freedom and if they are actually learning anything from their moms (of all people!). Secretly, or not so secretly, all kids want to be homeschooled.
If you're a homeschooled kid or teen what questions do you get asked? Are they different from ours? Feel free to tell me about them in the
comment
section!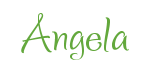 Visit our Homeschool Blog Awards 2012 sponsor…