Several months ago, the emails started circulating. First it was the pitches that described the different homeschool groups and co-ops in our area. Then the more urgent "spaces are filling up" emails. As last years groups and classes ended, group organizers and friends started asking me face to face if we were going to sign up for XYZ for next year. I normally just smiled and said I wasn't sure yet.
Now I'm receiving those final rounds of emails and Facebook messages. The ones from a close friend. That friend close enough to me to feel comfortable asking me why I haven't renewed our family's membership."It's not like you're still in a baby-year, you can do this."
No, friend, I can not.
I can not join. I can not renew. I can not participate.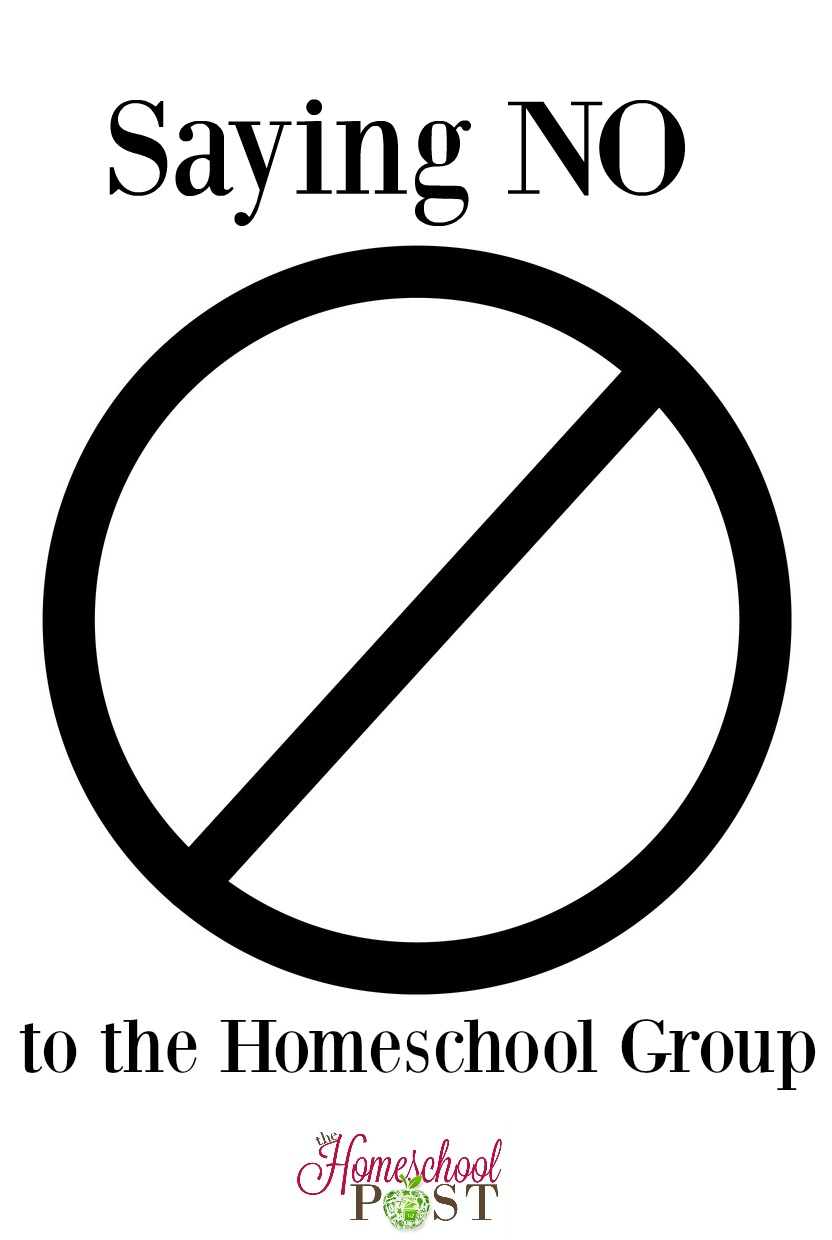 I'm sure at least one of my kids would enjoy the class. I'm sure it is a lot of fun.
I appreciate all my homeschool friends who stand with me and defend my right to decide what to do for my children. I find it strange to hear them turn and start pressuring me to join the group because it is something my kids need to do.
My kids do not need to do a co-op class. My kids do not need a mom who can't stay on track with their daily school work because she is busy worried she will forget class or scrambling to pull together some lesson to teach at the last-minute. My little ones do not need to be sent to a nursery room with complete strangers for the sake of the oldest sibling sitting in a room most likely just chatting with a friend (she's at that stage now).
Just as I did with choosing our curriculum, I took time to read all the information about all the groups and co-ops in our area. One, which we have been members of for two of the past three years, is great. It just can't meet our family's needs this year. The others, all wonderful co-ops, are just that – co-ops. That means I have to teach a class or volunteer in some other way. This year, I don't have time. I may not have time next year. I'm more of a help-at-the-last-minute kind of gal anyway. I would be great as an idea generator, or the one who cuts out all the construction paper shapes before class, or the one who types up the newsletter. Since none of the groups need someone like me, I just chose to say no to joining anything.
I did get a few displeased glances. I did feel, for a minute, like a total slacker mom for not being willing to suck it up and agree to take us all out of the house once a week to learn about something. I did bite my tongue when that one mom implied I was letting my anxiety issues hinder my children.
Then I remembered, this homeschool is our school, not their school. I do know what is best for my children. We have friends that we visit often. We have American Heritage Girls. Our oldest attends Awana. I do not need to sign up to participate in the hottest new home school group on the block. Our children will prosper without them. They will learn without them. They will probably enjoy school more since I will be more focused on them and not on the group of kids I have to teach.
There may come a time, in a few years, when taking all four of my children out on a field trip (without the Mr.'s help), seems less terrifying. There may come a time, in a few years, when the activities and classes offered by all these groups offer a greater benefit than the cost associated with participating.
Until then, I will continue to just say no. I will say no, guilt-free, knowing that despite the propaganda and excitement in all those group emails, this year it is just not for us, and that is perfectly okay.
[LisaB1]