When our home school journey began, my boys were 7 and 15 months old. To say I was unsure how that was going to work is an extreme understatement! I honestly kept telling everyone that asked, "I just have faith that it will work itself out." Well, so far it has – most days anyways.
Today, my little guy is 25 months old and a very vibrant and energetic toddler. He is also at the perfect age to be included more in the classroom (which makes my life a little easier now). He doesn't like to miss a beat.
Here are some tips that I have found useful when homeschooling with a toddler in tow:
READING: We do a lot of reading in our classroom. Both boys are usually found with a book in arms reach. This has become one of the easiest ways to include the toddler in our home school day.   Find a cozy spot on the floor, and snuggle up together to read. It doesn't really matter to the little one what we are reading; it could be science, geography, the Bible, or a book about ballerinas for all he cares. He just loves that time of inclusion with us.  I am sure that at the end of the day he is learning some fun facts in the process too.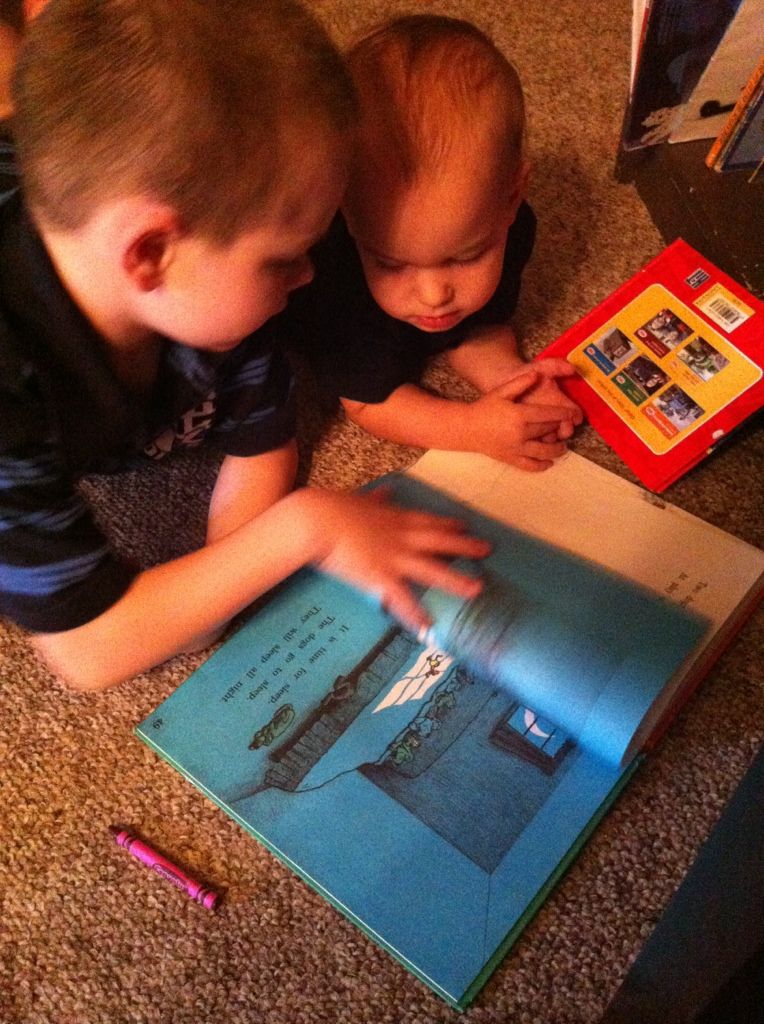 ARTS & CRAFTS: We love to do arts and crafts, so I always try to add a fun project with our current studies. This is another fantastic time to include a toddler in your teachings. You may have to adapt the project to their little hands accordingly, but they enjoy creating side by side with the big kids.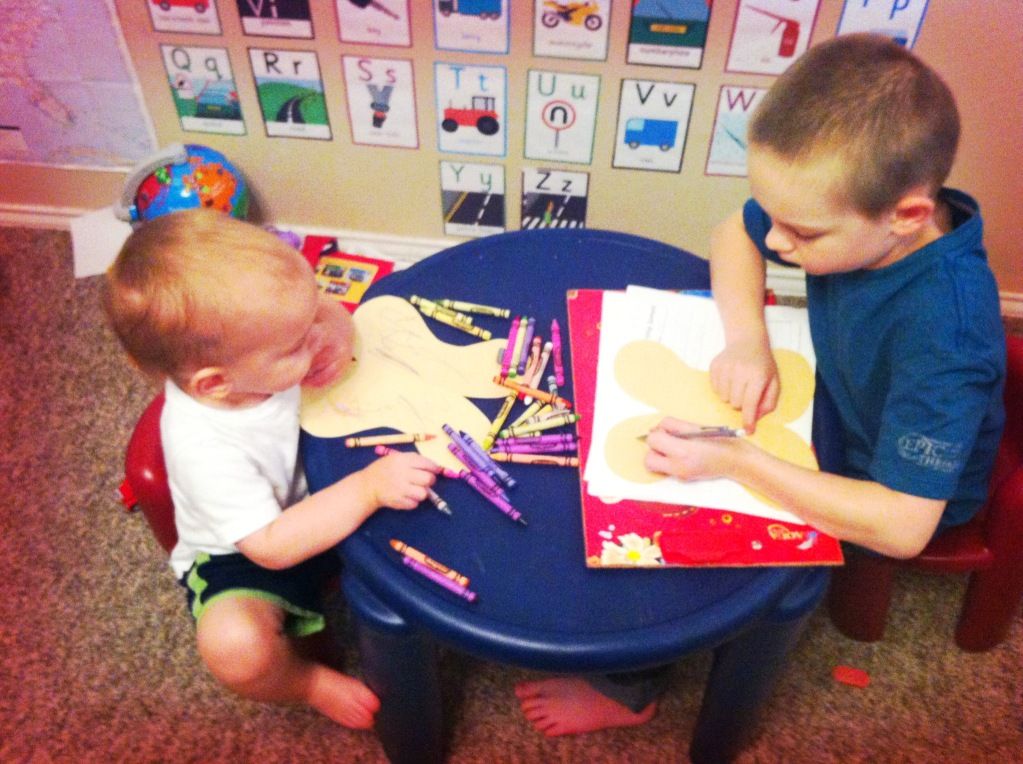 TODDLER SPACE: I have created a space in our classroom that is perfect for a toddler! I placed a bookshelf at his height and added a wall easel that enables him to literally color on the walls. I reserve the space below the windows for age appropriate stimulation. Fun transportation alphabet cards and an ice cream cone with numbers are at eye level (thanks to the lovely Pinterest). The placement has created a great interest in his wanting to learn them.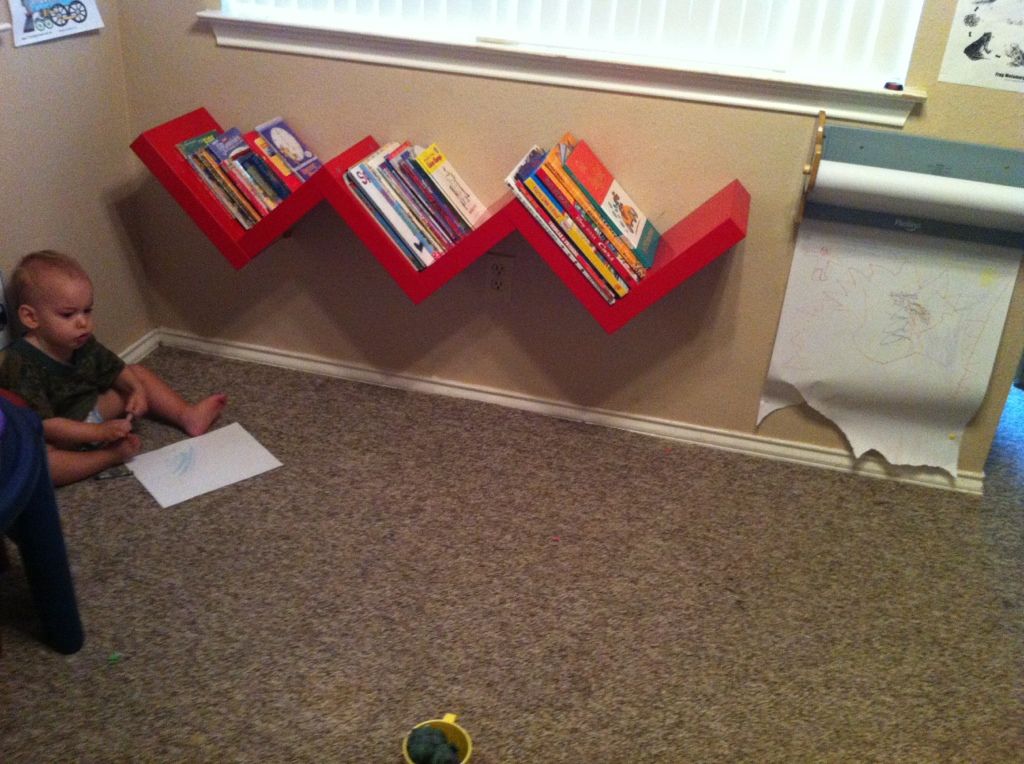 BUSY ACTIVITIES: Having manipulatives and activities to keep a toddler busy are essential. This is a great way for a toddler to learn to work independently while you tackle that gruesome math lesson with the big kids (or whatever subject requires your undivided attention). I direct the toddler's attention to a puzzle, pull out the play-dough, print some coloring pages, set him up with his blocks, etc…  Did you know that something as simple as sticking pipe cleaners into the holes of a strainer will keep a toddler busy for hours? (Another Pinterest find!)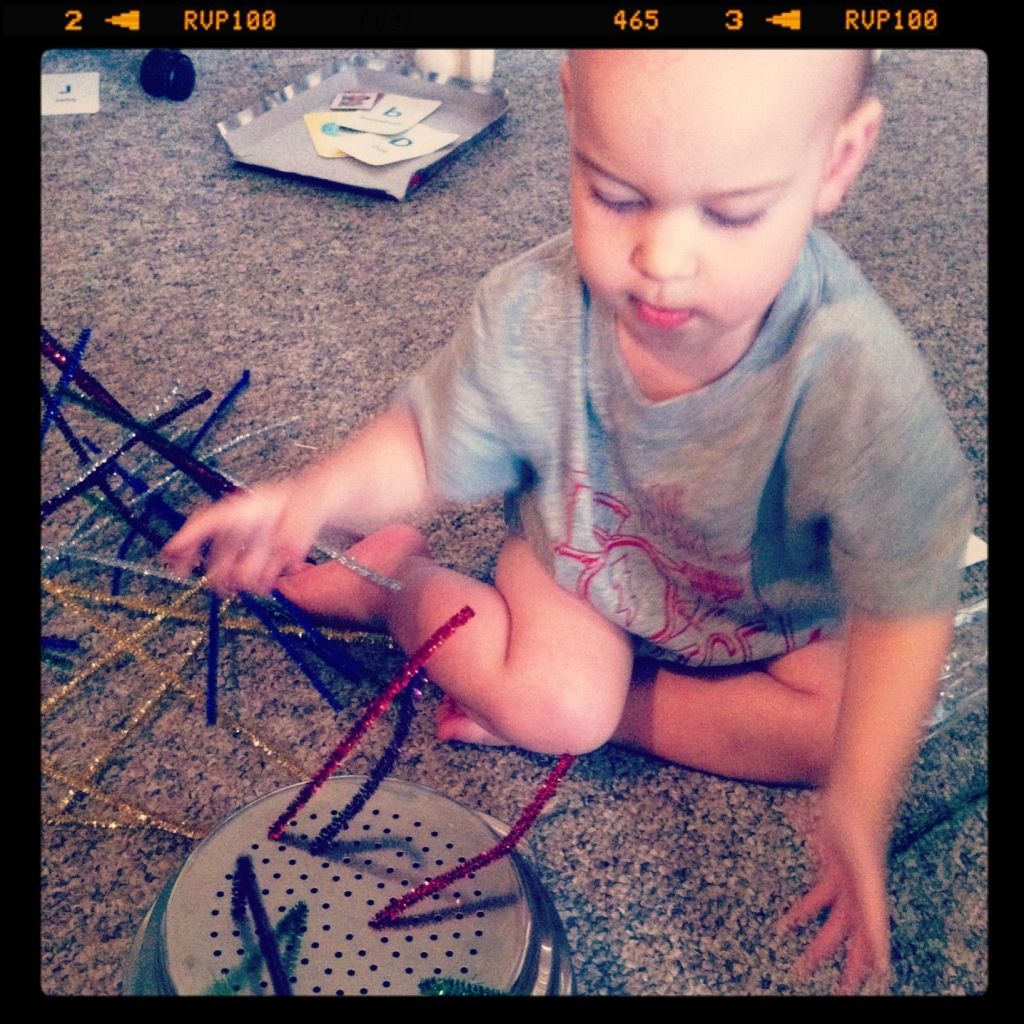 Home schooling with a toddler in tow can be difficult, but there are ways to make it work for everyone. Please share some of your tips for teaching with toddlers. What worked for you? Tell us about it in the comments!