Why are we mothers content to put our health at the very bottom of the list? Our lists may go something like this: Bible time, children, homeschooling, dinner prep, gardening, blog posting, facebook checking, book reading, bathroom cleaning, mopping, sweeping the front porch, bill paying, laundry, . . . . maybe, if the world doesn't fall apart, a little bit of exercise.
Motherhood is probably the most physically demanding job. Not only is pregnancy, labor, and birth some of the hardest work, we are constantly on our feet, walking, cooking, cleaning, changing diapers, sometimes into the night on very little sleep. And unlike most professions, there is no rest.
It is because of this that we must keep our bodies in health! (Notice I did not say to keep our bodies in shape. We are all different shapes and sizes, and I don't think most of us were made to look like these stick-thin, boyish bodies that are in style.) I am going to share a bit of my experience in hopes that it will provide some encouragement to my fellow homeschoolin' mamas.
In the past couple of years I have noticed my body becoming sluggish, worn out, and just plain exhausted. I always felt as if I was in a cloud, and my metabolism slowed considerably. Slowly, but surely, I ended up spending most of the day from the couch instead of getting cleaning done or playing with my children. It was miserable.
A few months ago I decided enough was enough. I gave myself a challenge to complete – the C25K program on my treadmill, add some additional cardio, and do some strength training 3-4 times a week. It was hard going at first because I am probably the least athletic person out there. And I hate sweating. Seriously. I hate it.
There was also the problem of when. I have five young children and getting it done during the day just wasn't going to happen. So I had to move my wake-up time to o'dark hundred (or 5:30, if you want to be more accurate) in order to make sure that I was able to care for my body in this way.
Lo and behold! After a few weeks, getting up early and running and sweating wasn't as unpleasant as I first thought it. Instead, I found that the days where I did run, I was much more alert and able to be on my feet. Running became my "high," and I looked forward to setting out my workout clothing and shoes the night before, knowing that I would be building up this mother's body to ensure I could take care of my family the best I could.
Now, running just may not be your style. Not all of us live in safe areas or maybe you have bad knees. There are so many other ways to exercise:
DVDs (walking, cardio, tae bo)
Equipment I love my treadmill. My husband and I were not comfortable with me running by myself early in the morning, so we bought one that I could use in the comfort and safety of my own home. You can add one to your budget, or look on craigslist for barely used items.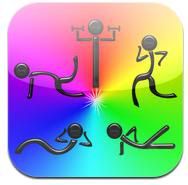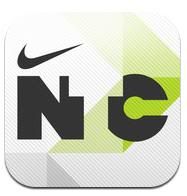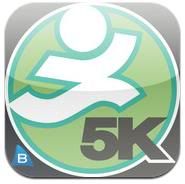 Get an app!
 I love the Daily Workout apps. These contain cardio as well as strength training. Nike also has a great app for women called
Nike Training Club
. If you want to count calories, I highly recommend the
My Fitness Pal
app to help keep you accountable for how many food calories you are consuming. (If you use the My Fitness Pal website, use extreme caution; stay away from the forums due to inappropriate topics and pictures.) The
Ease into 5K
app is similar to the C25k program and has a GPS option to keep track of your running routes.
Take a class Our city offers classes as do many across the country. Gyms also offer ways to get your exercise in a group setting.
Use your gaming system When I am not running that day, I use my Wii to Zumba. Wii Fit Plus
 is also a family favorite and gets the children going as well.
Tips:
If you are going to run, get fitted for the proper shoes.
Sometimes exercising, especially running, will make your body think you need to eat more than it needs to. Make sure you aren't eating more than you really need.
Drink lots and lots and lots of water. I mean lots. Many moms do not drink enough water and are dehydrated. Keep an eye on your water intake or fill up a pitcher ever morning that will show how much you have had to drink and how much more you need to drink. Coffee and tea are not counted.
A visit to the doctor to see if you are deficient in any vitamins and minerals is important. After being pregnant and/or nursing for 9+ years I became severely deficient in some vitamins, and it caused deep depression.
Let your husband and friends know your new plan in health living and exercise. They will be able to provide the support that might just keep you going – and it might encourage them, too!
*PLEASE NOTE: I am not a doctor or a health professional or a nutritionist. I am only sharing a few things I have learned that have helped me. Please check with your family physician before you start any exercise program.*

Photo credit: h.koppdelaney