They are busy. All day long. Those little toddlers, bundles of energy, move around all day, jumping from thing to thing to thing, only resting when there's food, or a story, or a nap.
And you? You're trying to teach math. But that toddler? That toddler really isn't interested in math and is instead interested in puling all the tissues out of the tissue box or coloring on their belly with purple markers.
This wasn't what homeschooling looked like. It was presented with neatly blocked schedules, with toddlers doing independent mat-time work, and academics being completed before noon. Here it is lunch, and you've barely cracked the math books with the olders, and the toddler, or toddlers? They keep pulling you from what you think you need to get done.
There needs to be a strategy.
Here are some things I have found helpful:
1. Do not compare. Do not compare your family's structure with another family's plan. Especially if that family, at the time, does not have a toddler in the house. Comparing eats away at one's happiness. All it will lead to is worrying that you're not doing enough or you doubting the structure of your day. Learn from others, but don't compare.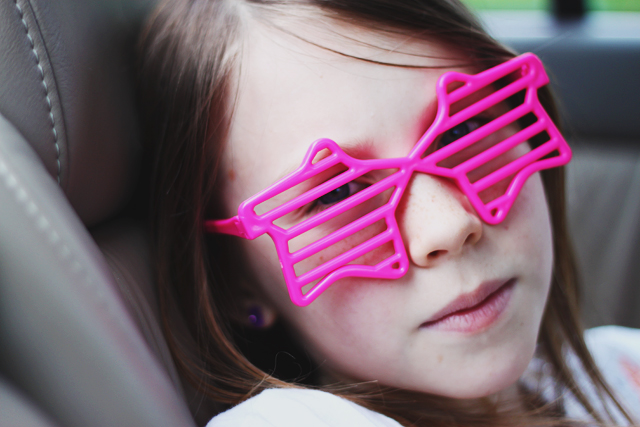 2. School in the afternoon. I know, I know, I know. If you're like me, you like to get everything done in the morning and have the afternoon free for, well, free stuff. I've learned that sometimes the best strategy is to save the detailed academic work with the olders until the toddler is down for their rest time. In the afternoon. Plan some independent activity for the olders to do in the morning, but save the heavy-duty teaching until later.
3. Start your day with the toddler. Read to them in the morning, find an activity to do with them, include them in your day. When you fill that toddler's cup with mom-time they can go through their day knowing that they are important. So grab those books, cuddle on the couch, and read to your toddler in the morning.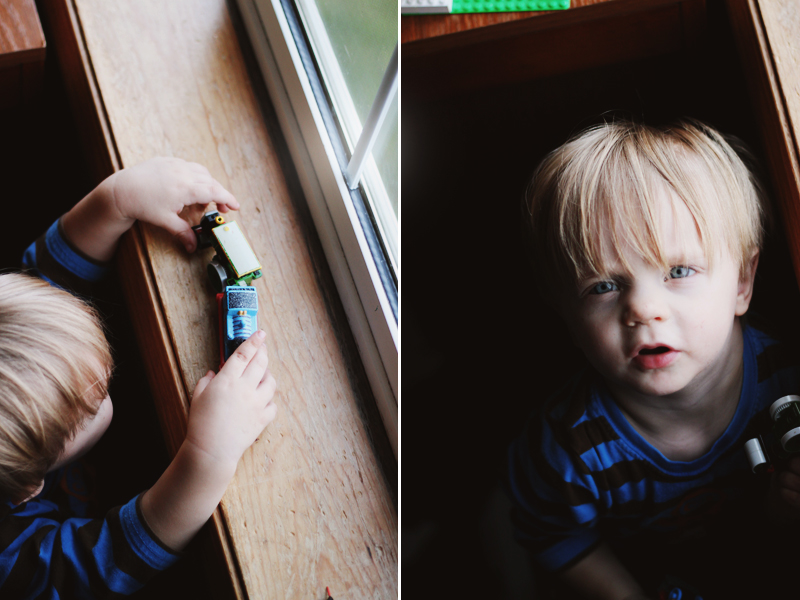 4. Rotate toys. Don't leave all the toys out for your toddler to have free access to at all times. Instead develop a rotation for some toys that you only take out during academic times. Many times I'll pull out a new toy or activity for the week – not just a day. I know we've all heard this one, but it truly does help occupy time in the structure of a week.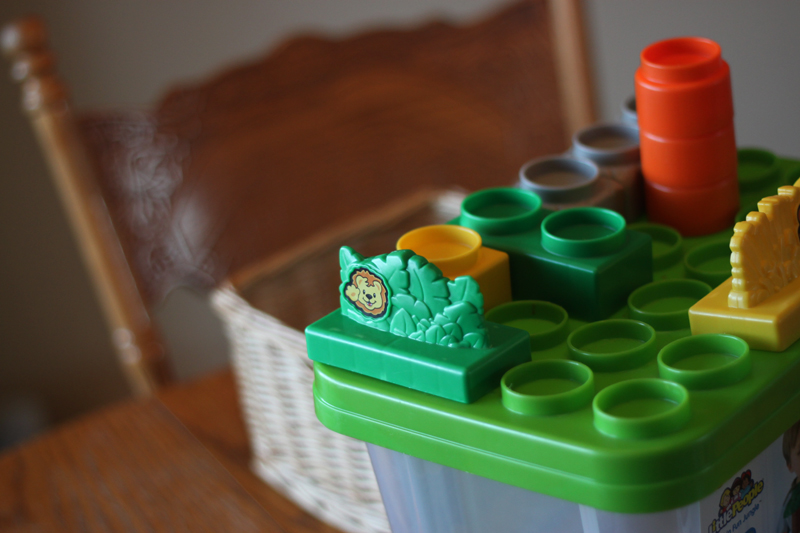 5. Coloring books. Obvious, but a life-saver in this house. I'll pull out the coloring books and the busy toddlers have always been content to "do their school" at the table while the olders work. It also helps to develop structure and understanding of daily order.
6. Involve them in your day. Samuel, my two year old, will sit with me while I teach the kids. And, you know he's learning. Just the other day, I was working with letter sounds with an older, and when I showed the o card, Samuel replied with the four sounds that o can make. I didn't sit and teach Samuel; he learned by doing, by being with us. Make it an effort to include them in all you do.
Remember — they will only be toddlers for a little while. This is a just a stage, and at one point, not so far in the future, you might just miss those busy days of little ones getting into everything. Well, you might not miss the marker on the walls. Toddlerhood is a sweet moment in life, a time that should be cherished. It is possible to homeschool, to homeschool well, while you have toddlers in the house. Don't fight these years, simply embrace them for the wonder in which they hold.