One of my goals this year has been to focus on writing skills with my 7th grader, and I must admit that it's not been going well. I recently developed a theory as to why. I have taken mandatory subjects that she has enjoyed (mostly) and added the extra job of analyzing and writing. So, instead of creating a love for writing, I've been discouraging her interest in other subjects such as history and literature.
Discovering this led me to an epiphany! From now on, writing skills are going to be taught in conjunction with subjects my daughter relishes discussing. That means there will be a lot of assignments centered around the video game, Kingdom Hearts, since she already breaks down and deconstructs the motives in that game oh her own, why not channel that joy and interest into practicing her writing skills?
I asked her how she felt about using the video game story as a basis for her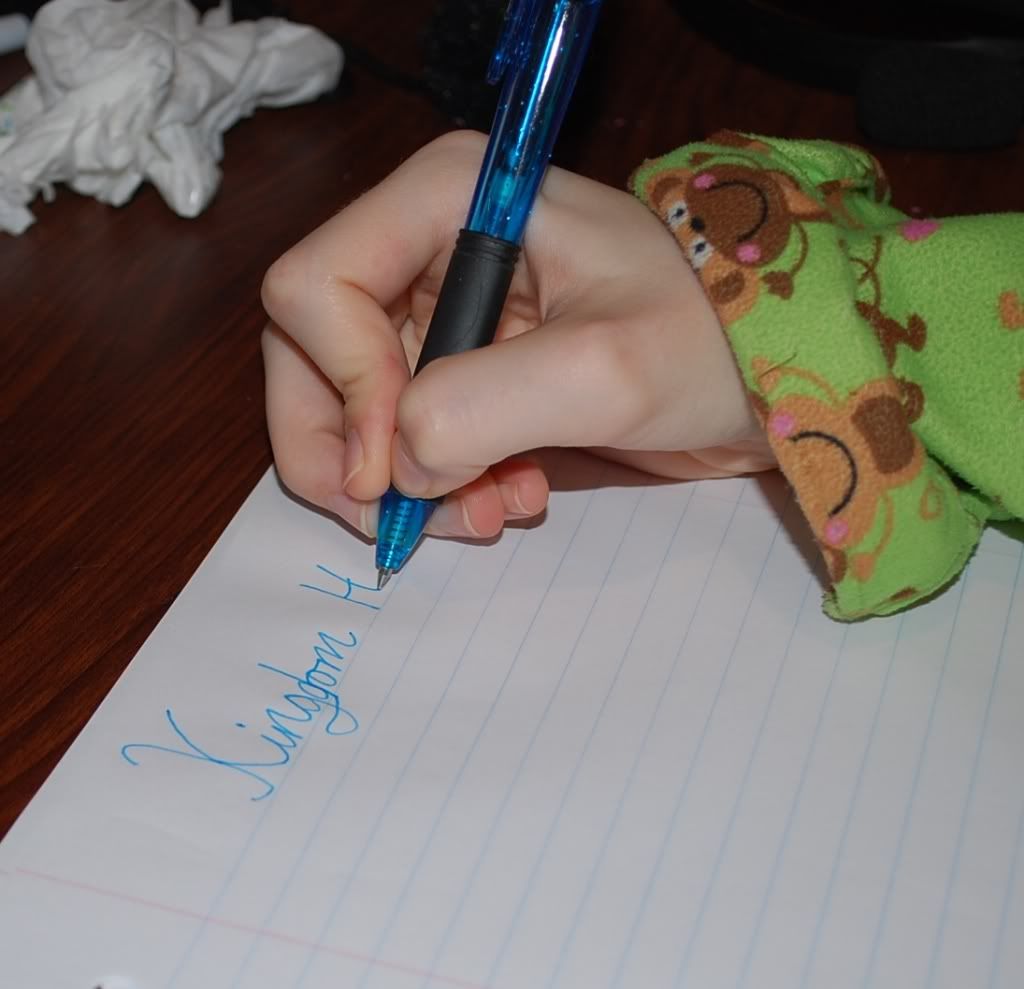 writing assignments, and I wish that I had captured the look on her face in a snapshot.  Her eyes lit up and she nodded her head enthusiastically, "YES!" With that encouragement, I've set about researching the storyline in order to develop the assignments.
My newfound knowledge has created an interesting side effect. While checking in with her on whether or not the questions make sense, we've actually had in-depth conversations about the plot and motives of the characters. She has also admitted that she appreciates it when I make an effort to talk about things that interest her (extremely shamefaced here that she even had to mention that).
While I don't really understand the attraction of spending time on the game, I have discovered that we can use that interest to have discussions about right versus wrong and to develop critical thinking skills behind the why of characters' actions and behaviors.
If you find that your child(ren) is resistant to writing, are there subjects that light their fire which you can use to really engage them in the process?