A good friend and mentor shared this with me. The first time I read it, I was in tears. Many years later, it still moves me:
It is not the critic who counts, not the man who points out how the strong man stumbled, or where the doer of deeds could have done better. The credit belongs to the man who is actually in the arena; whose face is marred by the dust and sweat and blood; who strives valiantly; who errs and comes short again and again; who knows the great enthusiasms, the great devotions and spends himself in a worthy cause; who at the best, knows in the end the triumph of high achievement, and who, at worst, if he fails, at least fails while daring greatly; so that his place shall never be with those cold and timid souls who know neither victory or defeat.

Theodore Roosevelt
(Paris Sorbonne, 1910)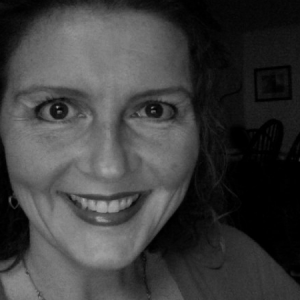 I'm excited about jumping into the arena at The Homeschool Post as a contributor. I will strive valiantly. And I promise I'll err. Especially since I'm a math writer in this crew. You can't do much with math without making mistakes. And usually a lot of them.
Basics: I'm a wife of one, a mom of one and an owner of one.
My crew looks like this:
Husband: The Cookin'  Texan whom I and the Doodle call "Big." (He's 6'5″!)
Daughter: The Doodle. Female, aged 2 years, wears size 5T (she's her father's daughter). Still likes to be carried and held (especially in church), so I have pretty nice biceps.
Dog: The Mick-Monster. Male, cock-a-poo. Cute. Lovable. And mostly tolerable of the Doodle.

Homeschooling: I want to!
Big and I are talking about this. We've got three years to decide (i.e., 3 years for me to convince Big that a blended homeschooling/co-op is the best for us).
Every time I go on a screaming and crying jag with my best friend (who uses public school) about how her children are having their math passion ripped from their very souls by classroom teachers, I get more firmly resolved in my decision to homeschool when it's time.
Faith: God took me on an interesting journey.
God took me on a curious search to show me how I could merge my beliefs with my faith. And He did a great job of it! (I think He and my mom were working in cahoots.)
In the past I've officially been Roman Catholic, Atheist, and Agnostic. I've considered various denominations like Methodist and Presbyterian. I've looked into Hinduism, Buddhism, Judaism, and read much of The Tao (the regular one, not the Winnie the Pooh one). I'm Episcopalian now – a blend of high church, spiritualism, and mathematicianism.
(Oh, and another reason Jesus is cool: as a carpenter, He got to do a lot of math.)
Real Location: I'm all Texan, all the time.
I was born in Calgary, Alberta, Canada and raised in a suburb of a sub-suburb of Houston, Texas. Dad was in oil and Calgary and Houston are big oil towns. It just happened that they were there when I was born. Not my fault. But I was born during the Calgary Stampede!
The crew and I hang out in the city of Houston now. And love it.
(By the way – that "suburb of a sub-suburb" thing – well, that's set theory – a part of math. Jus' sayin'.)
Virtual Location: I'm online, much of the time.
I cut my teeth blogging about two years ago on a site called Idearella. Since then, I've learned much through being a moderator on ProBlogger.com and interacting with some of the top blogging-about-blogging writers.
In January, 2011 I got back to my real niche – math education. I publish and write for Math Is Not a Four Letter Word, my true passion. And now I get to share some math juice with y'all here!
Passion: I don't just have a goal, I have a mission.
My mission is to integrate grownups, toddlers, and babies into school-aged math education to make learning more effective and enjoyable.
I'm jumping in the arena of The Post to hopefully inspire you to jump in the arena of math. That could mean taking on teaching math to your children, all by yourself. It could mean being excited to talk to them about math that they learn from a co-op.
You might struggle with the math – as I might struggle writing alongside such amazing talent here at The Post.
Let's both remember, though, that it's a worthy cause. We may never know the triumph of high achievement, but we'll strive valiantly. And if we do fail, we will fail daring greatly. And our children will learn much.
Not only from our courage, but also because you can't teach math through love and fail.
It's just not possible.