Welcome to the Tuesday Tour!  We're taking you on a virtual stroll with us around our favorite places on the web.  Below you'll find thought provoking articles, frugal tips, and some good ol' silliness. Enjoy!
Motherhood is a Calling (Where do your children rank?)
This is a powerful article about the priorities and blessings of motherhood.
Food Dyes – Do They Cause Hyperactivity?
What do you think?
Be Your Own Family @ FIMBY
Encouragement that God created your family uniquely!
Planning Your Own Water Play Wall
A creative project that looks like cheap fun. If I was a better mother we'd do it.
Why I Homeschool @ The Pioneer Woman
Only read this if you want to laugh so hard that you'll spit.  The End.
Nine Reasons NOT to Send Your Children to Public School
Go ahead, read it…you'll be glad that you homeschool.  Print off a copy for your mother-in-law …self.
Because everyone needs time to enjoy the world…
From Focus on the Family
Income Earning Ideas via Money Saving Mom
Creative ideas to bring in more income.
Thanks for touring with us!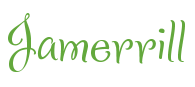 Credits: PHOTO for GRAPHIC above by Mike Brown