Introduction
My grandmother grew up as the sixth child of ten in a small rural Texas town that was named after her grandmother. Since I have been able to walk, each year my family took me to an annual family reunion in the old schoolhouse where my grandmother and her siblings attended school. A glass of sweet 'reunion tea' in hand, we all ate together 'pot-luck' style and listened to tales of our relatives who came before us. They were men and women who built our family; and even, in some small way, our nation before us. A love-affair began in my heart on one of those hot summer days – a love for history: not the dry kind of history that lives inside a textbook – but the real blood, sweat and tears of yesterday that was waiting to be discovered each time I entered that schoolhouse.
It amazed me that my grandmother – whom I knew and loved so much – was only a few years too young to be a real western pioneer lady! I used to stare at the black and white photographs that lined bulletin boards at the entrance of the schoolhouse. The eyes that stared back at me belonged to a ragtag band of tall and short children on the schoolhouse steps. They hardly smiled. Was life hard back then? Was that why they looked so serious? The photos and newsclippings there were fading like the memory of the way of life for their generation. I looked intently at my grandmother's face to see if there was any resemblance of myself. I wondered what it really was like sharing shoes, having only one fancy red dress, learning to can vegetables so you wouldn't go hungry in winter, living through the Great Depression, or going to school with a motley group of children – of all ages. I ran my fingers across the chalkboard and listened to my shoes click on the wooden floors. The green school grounds looked inviting outside through the window. I could hear the cicadas singing their June song outside in the sunlight. I wondered what it would have been like for me – growing up in the 1800's to 1940's and going to school in that old schoolhouse. I think we all have those kinds of imaginative thoughts as kids when we are faced with true historical connections.
In this issue of the Homeschool Carnival, we want to share with you some pictures of schoolhouses that have 'housed' the minds that went before us – that have shaped the nation in one way or another. Our heritage as a nation and as a people is intricately linked to our education and experiences. Homeschooling is a 'return to the schoolhouse days' on some small scale. Our house is our school and our pupils range in ages from infants to high-school… and possibly even a few college kids. Most homeschools have one teacher. All homeschool teachers are underpaid! We each are struggling to keep attention-spans set, make sure the children are fed, impart wisdom, and aspire to academic success. Most of all, we want to BE with our kids and love them… to go with them on their journey to adulthood – and to still like them when we get there. Similar to the old schoolhouses and community ties of times gone by, homeschoolers want our homes to be the center of a well-rounded educational experience – learning from all age groups, promoting responsibility and respect for others. It isn't just about education of the mind, but also education the heart.
Submissions
Now for the meat of the Homeschool Carnival – the entries from homeschool bloggers and friends of homeschoolers on the net! This week we have simplified the entries to make it easier on the eyes and quicker to access for those of you wanting to make time while leaving "no link behind". There were 50 posts entered this week, so you might want to bookmark this page and come back on your 'teacher breaks' with a cup of warm tea or hot coffee! This carnival is not for the teacher who is 'short of time'! Priorities first, blog posts later!
If you haven't ever been to a carnival before and find yourself confused, raise your hand and I'll be around to answer your questions at the bottom of this post!
Let's begin…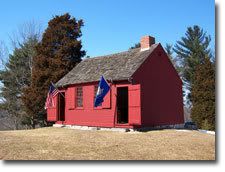 1 What's a homeschool blog for? ~ by Yellow House Homeschool
Penny shares about the unexpected disappearance of her blog that led her to reflect on her purpose in having a homeschooling blog in the first place.
The object of education is to prepare the young to educate themselves throughout their lives.

~ Robert Maynard Hutchins
2 Our Day (homeschool and all) ~ Laura Williams' Musings
Laura shares about a day in her homeschool and some links to her basic menu plans.
3 Handling the Student with Difficult Behaviors ~ Colleen Palat
Colleen Palat shares methods on handling students with difficult behaviors.
4 Unit Study for Medieval History (The Middle Ages) ~ My Home Sweet Home
Dawn gives us an overview of her 9-week unit study on medieval history.
5 10 Things That Were Better "Way Back When" ~ The Weekly Muse from Love 2B Homeschoolers
Love2B Homeschoolers says, "It's amazing how I am so ensconced in my role as mother, that even a simple list that might start out elsewhere leads to my children and why I homeschool…"
6 "Doodle 4 Google" Logo Competition ~ Understand Media Blog
Trends on commercializing our kids… "Google has launched a competition for kids to create a Google Doodle: drawings based on Google's logo. The company has even created a curriculum that teachers can use for incorporating this competition in their classrooms."
I never teach my pupils; I only attempt to provide the conditions in which they can learn.

~ Albert Einstein
7 Where did you get it? If I had only asked. ~ Cricket's Corner
Mama Bear and Baby Bear use Daddy Bear's toothbrush for a science experiment. Too funny!
8 Why Do You Love Homeschooling? ~ Mom Is Teaching
Summer says, "Give a little Valentine's day love to homeschooling."
9 Do you have enough food for your family? ~ The Reluctant Homeschooler
Faith says, "I am VERY new to homeschooling; this article describes one reason I'm excited about it."
10 Are Schools (Cognitively) Nutritive for Children's Complex Thinking? ~ Brain Fitness Blog
Alvaro says, "All of us concerned with education should view children as wearing signboards saying 'Under Construction'."
Education is not the filling of a pail, but the lighting of a fire.

~ William Butler Yeats
11 Please Consider Entering This Contest ~ Percival Blakeney Academy
Sebastian shows a way to both practice research and writing skills and lobby for homeschoolers in Germany.
12 Budding Author, Playwright, Filmmaker ~ Rational Jenn
Jenn says, "My kindergartener has been writing a book (which he plans to turn into a play) in his head. This post is about how I'd like to help him actually write his book, since he doesn't read yet, and how I'd like to encourage him in his literary efforts. I'd also love some ideas from experienced homeschoolers!"
13 There's a First Time for Everything… ~ Barbara Frank
Barbara says, "Even a long-time homeschooling mom can get a little rattled when the county sheriff shows up on her doorstep."
14 Boxing the Compass: A Printable Compass Worksheet ~ Little Blue School
Lydia says, "Useful practice for mariners and of course pirates."
15 Love Bugs: Learning about the Natural World ~ On Living By Learning
Have you ever made the classic newbie homeschooler mistake of using school curriculum materials to avoid education gaps? You aren't alone. If you have one that is not liking school any more, be sure to check out this post aimed at looking for ways to reawaken a love of learning.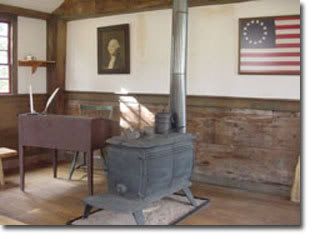 16 How To Introduce Young Children to U.S. Presidents ~ HowToMe
This little post is in honor of President's Day: sharing some ideas for teaching children about our Presidents.
17 What Do I Know? ~ Life Nurturing Education
Renae remarks on 'How do we teach our children the subjects we don't fully understand?'
It is not what is poured into a student but what is planted that counts.

~ Hildebrand
18 Family Photo Contest ~ A Pondering Heart
Don't miss out on Miss Jocelyn's contest! You could win a copy of The Old Schoolhouse Magazine!
19 Scheduling ~ House of Pink
Anna at the House of Pink wants to know about how you schedule your days. How do you find balance? What works for you?

20 The Scientist Reviews: The Daring Book for Girls ~ Little Homeschool on the Prairie
Rebecca shares a book review that has us intrigued: "This book is peppered with bits of history… focusing on women, such as queens of the ancient world or Clara Barton — as well as manners, grammar, and poetry." Yet it still teaches you how to change a tire and knot a friendship bracelet?
Parents who wonder where the younger generation is going
should remember where it came from.

~ Sam Ewing
21 Leonardo da Vinci For Kids ~ Diary of 1
Jennifer remarks that it is easy to understand why this genius of a Renaissance man is a favorite of young art students!
22 Knowing and Teaching Grammar ~ No fighting, no biting!
"Homeschoolers should be extra careful to use spellcheck and read what they write before they post!" warns Katherine.
23 I wrote a REALLY long answer to a question about electives… ~ MamaBugs
MamaBugs shares a response to questions about electives for highschool.
24 Teaching Our Boys To Recognize Their Emotions ~ A Guide to Raising Great Kids
A quote from Alejandra's post: "Just imagine how many hours of painful and pointless arguments between future husbands and wives can be avoided if we can help them now – when they are still children – to become emotionally literate."
25 Navigating the Labyrinth ~ The Life Without School Blog
"The road to learning and development that I once envisioned traveling with my kids, step by step, has turned out to be more of a labyrinth, twisting and turning, often in unexpected directions." – Steph W.
26 Learn to Recognize Numbers Game for Preschoolers ~ Homeschool Math Blog
Maria Miller shares a little "game" that helped her 3-year old preschooler to recognize her numbers.
The great end of education is to discipline rather than to furnish the mind; to train it to the use of its own powers, rather than fill it with the accumulation of others.

~ Tryon Edwards
27 One Room Schoolhouse—My Thoughts ~ Tami's Blog
Tami shares with us her thoughts on a one-room schoolhouse.
28 We Need a Childproof DVD Player ~ Learning at Home
Rose shares a silly post and a problem without an answer… and that's why you can't ever take a nap with an AWAKE preschooler in the house!
29 Some of my favorite homeschooling links ~ The Sojourner
Lots of great homeschooling links.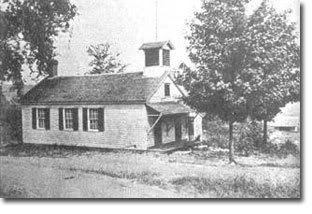 30 The Life and Death of Homeschooling, a Eulogy ~ Principled Discovery
Dana shares her Shakespearian parody on Homeschooling… let us lament with her! From her post: "Educators, parents, students, lend me your ears;I come to bury homeschooling, not to praise it."
What we want to see is the child in pursuit of knowledge, not knowledge in pursuit of the child.

~ George Bernard Shaw
31 'Writer's Block' ~ The HomeSpun Life
"Handling writer's block, and guiding kids in English and grammar." by Sisterlisa
32 Home Spun comic strip #198 ~ Home Spun Juggling
Cristina shares a comic about teaching poetry to her children.
33 Animation and Filmmaking ~ HE Resources
Some ideas for making animations and films with children – including some links for free software that can be used.
34 What can two simple exercises tell us about the value of perspective? ~ Lunablog.net
April says, "These little experiments illustrate for me the paramount importance of striving for a well-developed sense of perspective throughout ones life."
35 Way to go, boys! ~ Let's play math!
A homeschool team wins local math competition! Denise's post also includes links for online math practice problems.
36 The Bigger Picture Speaks Volumes ~ Notes From A Homeschooling Mom
Andrea's picture is worth a thousand words… definitely food for thought!
37 The Homeschool Support Group- virtual and real life ~ My Domestic Church
Sometimes virtual support groups can be more helpful than local ones!
I have never let my schooling interfere with my education.

~ Mark Twain
38 Day by Day Discoveries: Microsoft Student with Encarta – Review and Giveaway! ~ Day by Day Discoveries
Who can resist a give-away?
39 I Disagree … ~ At Home, On Fire
A point of view on the debatable effectiveness of using criticism as a valuable teaching tool – specifically with art students.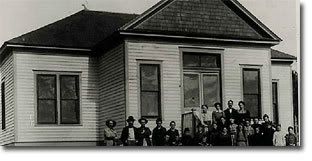 40 Griddlers make great "paint by number" puzzles for kids of all ages ~ Wild About Math!
Sol shares some great paint by number puzzles.
Education is not the piling on of learning, information, data, facts, skills, or abilities – that's training or instruction – but is rather a making visible what is hidden as a seed…

To be educated, a person doesn't have to know much or be informed, but he or she does have to have been exposed vulnerably to the transformative events of an engaged human life…
One of the greatest problems of our time is that many are schooled but few are educated."

~ Thomas Moore
41 SoulStretch: Centering Your Spirit ~ Professor Mom: A Personal Productivity and Renewal Resource for Moms
"The 2nd part in a series to inspire moms to develop the Core Elements in their lives so that they can enjoy greater productivity and peace." – Heather
42 The Critical Thinking Tour- Now Playing at a Blog Near You ~ A Woman On Purpose
"Join me for a little spin around the Information Super Highway as we look at some sites that revolve around the idea of Critical Thinking", says Sunniemom.
43 A Self-Taught Education ~ The Daily Planet
Miss Amanda shares what she used to dislike, but now likes about the eclectic, child-directed approach to homeschooling.
44 In the News ~ Why Homeschool
Janine notes that many in the URK are turning to home education (homeschooling) because of fears about safety.
45 Homeschool Teacher Training ~ Just Enough, and Nothing More
Should new homeschoolers get teacher training? What would homeschool teacher training look like?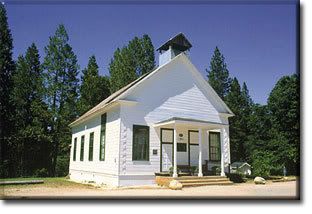 46 Shakespeare Movies for the Family ~ Higher Up and Further In
"The survey is in and these are the Shakespeare movies you recommend…" – Linda Fay
47 Where I Homeschool ~ Nerd Family
Nerdmom shares a little photo tour of the familiar spots that learning happens in her home.
Commit to the Lord whatever you do and your plans will succeed.

~ Prov. 16:3
48 My Son Is Enjoying Jane Langton's Children's Books ~ The Thinking Mother
Christine blogs about her ten year old son's favorite fiction writing author of the moment, Jane Langton.
49 Things to do Inside "When the Weather Outside is Frightful" ~ Seeking Rest in the Ancient Paths
"Sometimes we need some creative ideas of what to do when we have to keep our sweet little darlings inside!" – Jacque
50 A Healthier '08 ~ Gathering Manna
Sprittibee's shares some 'Green Hour' wisdom and photos from the latest nature walk… and explains how her healthy resolutions are going to have to be a life-style change.
Information
Thanks for stopping in at the carnival. These posts were provided by homeschool bloggers who wanted to showcase what was on their mind (and blogs) to benefit other homeschoolers. Carnivals are a way to network with those who have similar interests and passions. You can see past carnivals at the "carnival archive". You can see where the next carnival will be located at the "carnival schedule". You can find out more about the carnival at the "carnival info page". If you want to submit a post for next week, you can read up on "submitting to the carnival email" or just use "blogcarnival's easy submission service". It really is as easy as pie. We hope you enjoyed this version and please come back each day for more homeschool goodness here at the HSBA!
P.S. We have a few snazzy graphics on the sidebar that you can snag (even wrote the code for you!), so please be sure to borrow one and use it in a post on your own blog to promote the carnival. You can also take one for the HSBA or subscribe to our feed in the new subscription box we've added. If you have any trouble or need further instruction on the graphics, don't hessitate to email (email available through our contact tab at top).