One of our favorite family activities is star gazing. We have a small telescope and we've learned how to locate planets with it. We've also been to observatories and planetariums to get an even better view of the night sky. If you don't have a telescope or a nearby observatory, just getting outside with a simple constellation chart can provide hours of homeschool lessons!
If you're looking for ideas on how to teach astronomy and ways to incorporate it into your science studies, you'll want to register for the free webinar being held tonight at 8 pm EST: Using Astronomy to Make Science Fun.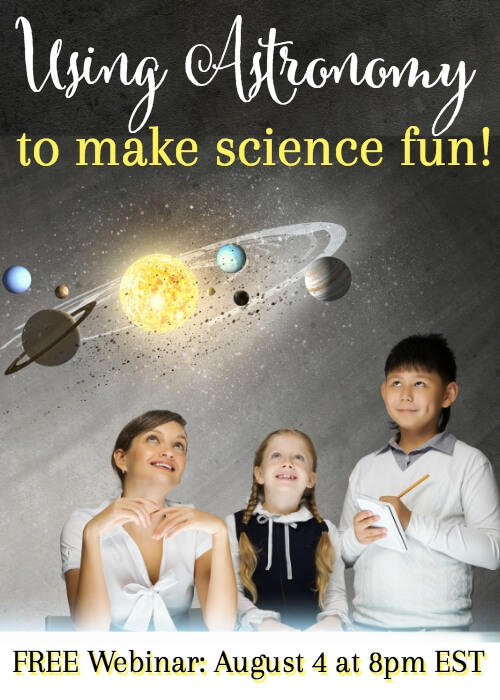 It's being hosted by the creators of Experience Astronomy online course, which begins in September.  The webinar is free and there is no obligation.
Have you studied astronomy in your homeschool?