As promised, we're back with a new look and all the details on the much-anticipated 10th annual Homeschool Blog Awards!  We hope you are as excited about it as we are!
You can find all of the important information about the Awards on our special page that will be updated throughout the Awards season.  Nominations are quickly approaching, beginning October 6.  Is your blog ready?  Check out all of the categories and begin to think about your favorite blogs (and your own blog) so you will be ready to participate when the nominations open.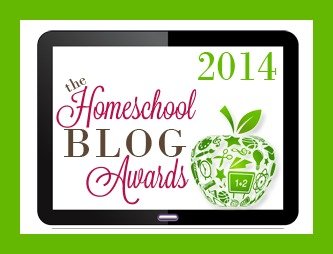 We hope you will help us spread the word through your own social networks and homeschool groups.  We would love to see the 10th annual Awards be the biggest and best yet.  We hope it blesses the homeschool community in a big way!
Navigation on the site has changed a little.  You'll find excerpts of our most recent posts on the home page.  At the top and bottom of the pages and posts you'll find our social media links.  You can also navigate by using the search box and most recent posts links in the sidebar, or the categories and most popular posts in the footer.  Awards info is easy to find at the top menu and on the home page.  The Homeschool Post has been around since 2006 and there are many goodies to read in our archives as well.  We hope this layout will make reading easy for you.
Please join our community on Facebook, Twitter, G+, and Pinterest. To get all of our recent updates, including the latest news about the Homeschool Blog Awards, subscribe to our email newsletter here: