Doubtless you've heard of the Build Your Bundle Homeschool sale. It's definitely been the talk of homeschool circles online. I admit that sometimes I don't pay attention to these things just because I think I don't have time to study the choices and I really don't need any more digital curriculum that I might never get around to using. I can honestly say that's not the case with the Build Your Bundle sale. It was supposed to end yesterday, but they've extended the sale until midnight tonight for anyone who wants to make a last-minute purchase (which is what I always end up doing).
To simplify your choices a little and answer any questions about the usefulness of the resources included, I've made a list of my favorites from the sale that I've actually used, reviewed, and can recommend. I'm not a high-pressure kind of salesperson and I won't recommend anything I wouldn't actually use myself. I really hope this helps as you're planning for next year's curriculum!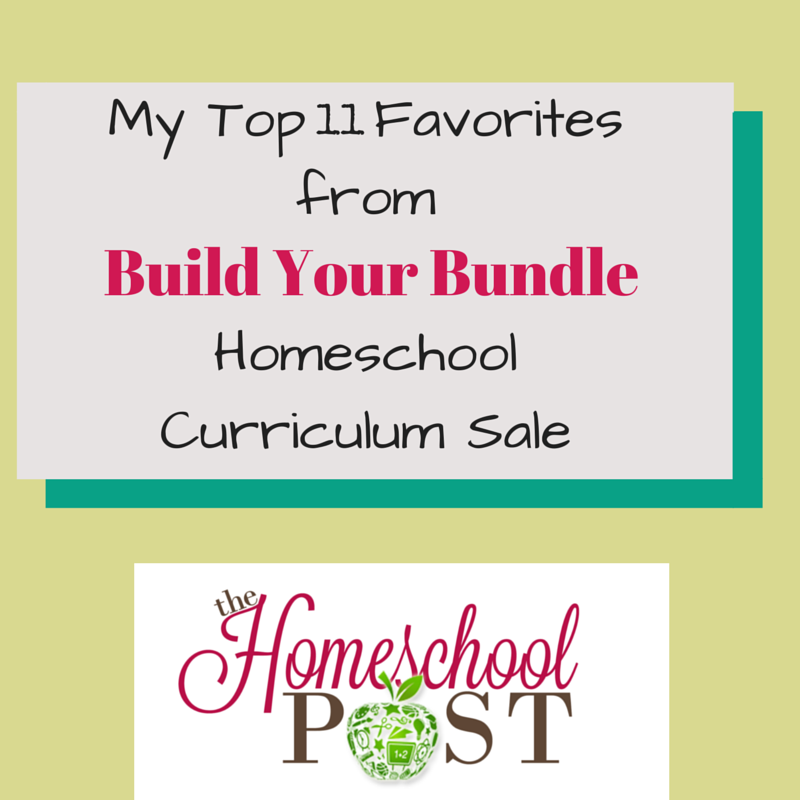 My Top 11 Favorites from Build Your Bundle
▪ WriteShop (3 different levels + StoryBuilders)
▪ Girls of American History – American Girl unit studies
▪ Write from History – Charlotte Mason style historical copywork
▪ Homeschool Legacy unit studies
▪ Mastering Essential Math Skills
▪ A Journey through Learning lapbooks
▪ A Young Scholar's Guide to Composers
▪ Notebooking Pages
▪ Heroines of the Past Bible study
▪ The Wise Woman Literary Analysis
▪ Too Wise to be Mistaken, Too Good to be Unkind
I've used more of the materials in the bundles, but I haven't written reviews of everything and I wanted to narrow this list to make it as simple as possible for you to check them out in the last hours of the sale today.
All of these resources are included in the bundles, or they can be mixed and matched by building a bundle of your own choosing. You really can't go wrong. And if you're not convinced about the advantages of digital curriculum, you might want to read this post for the reasons why I've learned to use it in our homeschool.
There are 19 individual bundles priced starting at $10, plus the BUILD YOUR OWN OPTIONS!!

These bundles are full of products from popular contributors!
Preschool-Kindergarten
1st-3rd grade (2 bundles!)
4th-6th grade (2 bundles!)
Middle School
High School
Charlotte Mason
Notebooking
Copywork

Unit Studies
Just for Boys
Just for Girls
Character Bundle
Just for Moms (2 bundles!)
Fine Arts
Special Needs Bundle
Non-Faith Based/Secular Bundle
Don't forget the Buy 2, Get 1 free offer!
You will be saving up to 90% off the regular prices of all of this great curriculum, plus get a free bundle when you purchase two!