Guest post by Melissa, aka Domestic Imp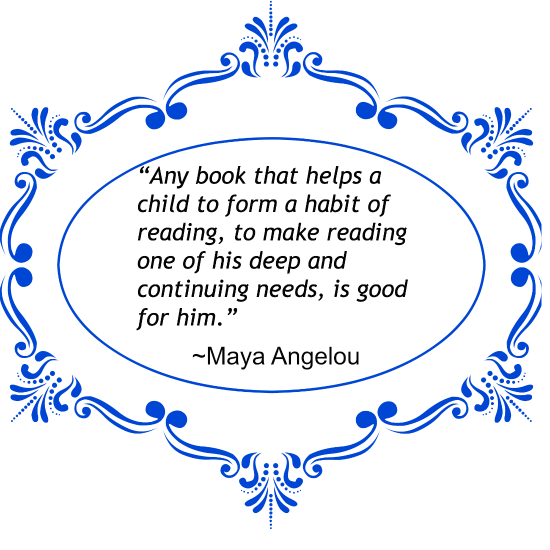 I love this quote.
As the mother of a reluctant reader, it makes my heart sing.
Tazzie, my nine year old, has flat out refused to read up until this year. Said he hated it, reading was boring, he wasn't going to do it.
Nothing made me doubt my ability to homeschool more than his refusal to read.
I heard of other children his age reading lofty literature. Shakespeare for kids. Historical living books. Heck, my teen daughter, Diva was reading complex novels at the same age, rated at a high school level. My son refused to even consider Dr. Seuss. The stories in easy readers were boring. Complicating things further, each publisher has their own rating system, and some supposedly 'easy' leveled books had impossible to sound out words for the emerging reader.
I couldn't figure out, for the life of me, what I was doing wrong. He had the skills, he knew his letters, phonics, he just refused to apply them.
Then, the light went on, in his interest in reading. And what did it? Well, it wasn't a literary novel, that's for certain. He wanted to read a comic book. Yes, a comic book. Calvin and Hobbes, to be specific.
So, that got him started. Then, thanks to the suggestion of friends, I found some other 'boy' slanted books. I say 'boy' slanted, because, for whatever reason, most of the easy readers I could find were either gender neutral, or leaning more towards girls.
But…The Fly Guy series? About a boy and his pet (talking) fly? That appealed to him. If something has bugs, bad guys, monsters, he's all over that like a bad rash.
Wolf reads him Captain Underpants for bedtime. Another favourite.
Personally? I loathe Captain Underpants. I don't 'get' that humour. At. All. Farts, snot, wedgies…not my gig at all.
But, it IS Tazzie's.
So, I learned to adjust. I happily conceded. I filled library request after library request for series that friends suggested would appeal to a boy like Tazzie. There was the Fly Guy series, Dr. Roach series, and then throwing myself on the mercy of the local librarian for suggestions.
Tazzie is so excited, when it comes to the Fly Guy series, he will sit and happily read them to his baby brothers. The truly wonderful thing is that the Fly Guy series has built not only his interest, but his confidence in his reading skills. His regular school work reading is going so much smoother and easier, because it's finally, completely, 'clicked' for him.
Well, I shouldn't say, 'completely', as his reading is still a work in progress, but it IS in progress, rather than being completely at a standstill.
My only complaint is that we've finished the Fly Guy series. Somebody needs to chain that author to his desk, and not let him loose until he's written at least another dozen. Or two dozen.
Heck, make it an even fifty.
Do you have a reluctant reader?  What have you done to encourage him or her?
Melissa, aka Domestic Imp, hails from the Frozen North (Canada). Homeschooling mom to Diva, Tazzie, Princess, Boo and Cubby, and The Wife to Wolf.
Most days find her bouncing from one thing to the other around the house like a demented pinball, trying to keep chaos in some sort of check, and managing one armed in a two armed world.
She can be found blogging away at Not A Stepford Life http://notastepfordlife.blogspot.ca
On Pinterest: http://www.pinterest.com/notstepfordlife/
On Facebook: https://www.facebook.com/notastepfordlifeblog
On Twitter: @domesticimp1
***ART PROJECTS curriculum –ages 10+ -fulfills high school fine arts credit 10% off + FREE SHIPPING in U.S. Code: STL Offer expires September 30th http://www.seethelightshine.com***