Do you want to make the most of the winter weather even when you're stuck inside? I can't think of a better way than cuddling up with some good books to read together! Whether you prefer the non-fiction educational choices or the just plain fun stories, you'll want to check out these 29 Must Read Winter Books for Kids because there is something for everyone on this list.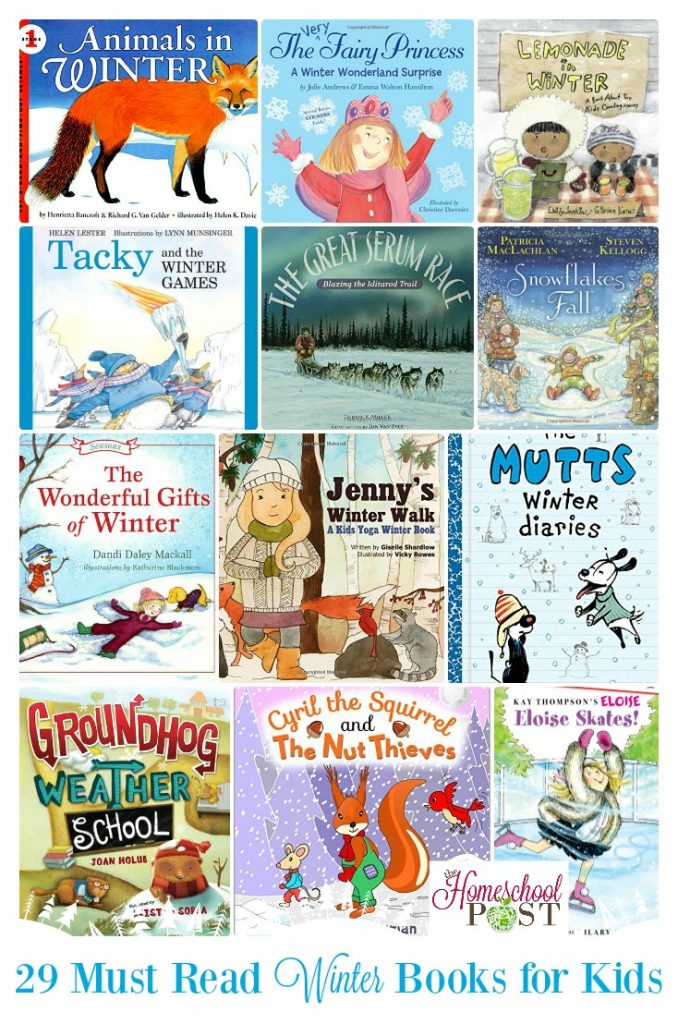 The Shortest Day: Celebrating the Winter Solstice
The Great Serum Race: Blazing the Iditarod Trail
Cam Jansen: the Snowy Day Mystery #24
Wonderful Gifts of Winter (Seasons Series)
Arctic Animals (Cold Feet): From Penguins to Polar Bears (Fun Animal Facts)
The Very Fairy Princess: A Winter Wonderland Surprise
Tacky and the Winter Games (Tacky the Penguin)
Snow Bugs: A Wintery Pop-up Book (Bugs in a Box Books)
Jenny's Winter Walk: A Kids Yoga Winter Book
Cyril The Squirrel And The Nut Thieves
Lemonade in Winter: A Book About Two Kids Counting Money
Magic Tree House #32: Winter of the Ice Wizard
The Story of Snow: The Science of Winter's Wonder
Animals in Winter (Let's-Read-and-Find-Out Science)
You can find more ideas for winter learning activities in these posts:
Tracks in the Snow: A Winter Nature Study
The Science of Snow: books and activities
Winter Learning Fun with Lapbooks
What are your favorite winter books to read?