I don't know about you, but my budget can always use a helping hand.  That's especially true around this time of year when I'm hoping to buy gifts for family and friends.  That's why I've been scouring the internet and looking for some great deals on some of my favorite homeschool curriculum and supplies.  To make it easier for our readers shopping online this weekend, I thought I would list all the sales I've found so far to save you some time!  I divided them into categories: Books, Lapbooks/Unit Studies, Science, Art/Creativity, Printables, Bible, and Curriculum and Helps.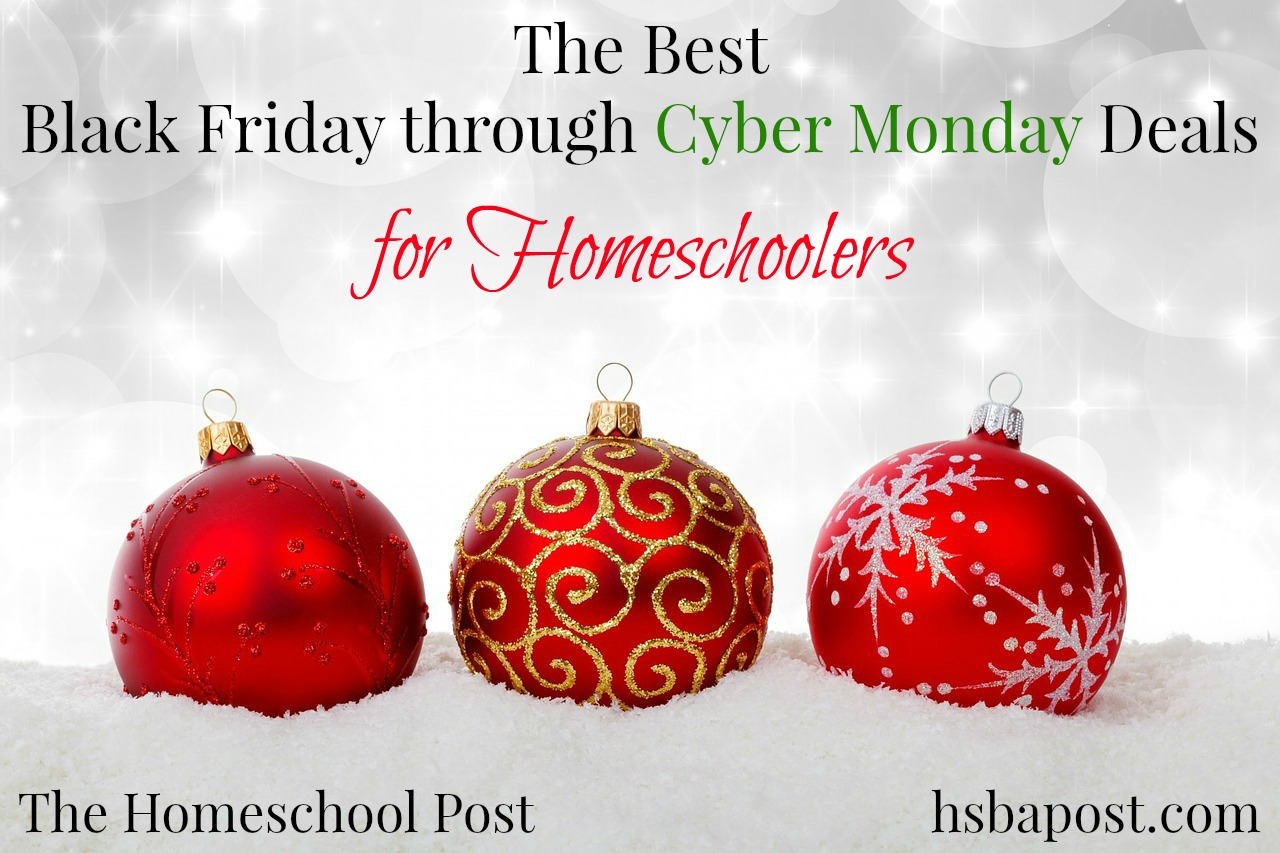 Books
Beginning on Black Friday and extending through the weekend to Cyber Monday, Usborne Books is having their annual Book Friday sale, with up to 60% off on books and activity packs.  They have something for everyone from birth through high school.  From the popular touchy-feely series of books for little ones to the Conspiracy 365 suspense series for middle school/high school, as well as books that will help you in your homeschool studies, Usborne Books has it all.
 Lapbooks + Unit Studies

Homeschool Curriculum and Helps

Get 30% off Basic Shapes for Beginners using the special coupon code: ChristmasSale30 at check out. This code is valid from December 1-8, 2014.
Printables
Save on printables, unit studies, file folder games, workbox tags, and more for grades PreK through 4th at Little Learning Lovies.  50% off each item or 95% off to buy EVERY FILE on a USB! You can even make three monthly payments or use PayPal and get 6 months to pay.
Use code BLACKFRIDAY at checkout.
Art & Creativity
Exclusive Kiwi Crate Black Friday Sale! Starting today to 12/1, save 60% on your 1st month subscription to any Kiwi Crate Family Brands PLUS free shipping with code HOLIDAY60 at checkout.
This holiday season, give the gift of monthly hands-on projects designed to spark creativity and curiosity for the little ones in your life. Kiwi Crate was founded on the vision of inspiring kids' creativity and its mission is to help equip the next generation of innovators with the tools for creative problem solving and exploration. Kiwi Crate offers high quality award-winning products across four brands for young makers ranging in age from 3 to 16+.
 Science
Bible
 What's in the Bible? DVD series
Educational Fun
I hope these sales help your budget, too!  Best of all, you can do all this shopping from the comfort of your own home!
***See the Light Christmas special for HOMESCHOOL POST readers: 25% off BIBLE STORIES 5 DVD Boxed set + FREE SHIPPING. Over 17 hours of content including 15 stories and 15 complete step-by-step art lessons. Code to use: HSP http://www.seethelightshine.com/store/bible-stories.html