Each week we will be highlighting three wonderful companies that have partnered with us for The 9th Annual Homeschool Blog Awards. This means they have graciously agreed to offer prizes to one or more of our winners!! Nominations began October 7th. Please take a moment to visit our great sponsors Christian Authors Network,Homeschool Programming Inc.,and VocabularySpelling City!
Christian Authors Network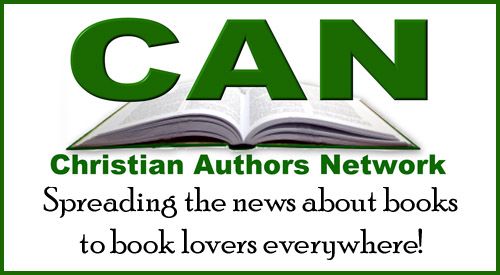 Christian Authors Network is a group of published Christian authors joined together to support one another and spread the word about their books. They function as a Christ-centered marketing organization, encouraging and teaching one another. They share their knowledge of marketing and PR and offer advice on various writing-related topics.
Want to get to know them better? Check out their blog, follow them on Twitter, or Like them on Facebook.
They graciously put together these bundles and donated…
Parents BundleValued at $319

Tweens & Teens Bundle Valued at $253

Younger Readers Bundle Valued at $119

Bill Meyers Bundle Valued at $84
They have compiled four prize bundles of books of interest to homeschooling families. From fiction to devotions to encouragement, and from preschoolers to high-schoolers. Many of the authors would love to guest author on your blogs. So . . . link over to the bundle that interests you, read the descriptions and see the covers, and leave a comment with any questions you have about any of the books.
With twenty-five titles like Homeschooling High School and The One Year Father-Daughter Devotions, you'll find something for every family. A great addition to your "parent" homeschool library. Click the graphic for titles and summaries.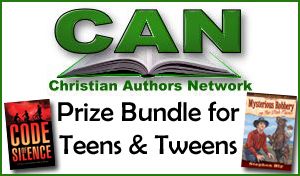 Twenty-eight titles, including historical and contemporary fiction, plus devotions for boys and girls. Something for every tween and teen reader! Click the graphic to check out specific titles and authors.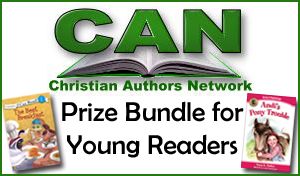 Eleven fun titles from pre-school (102 Wiggly Bible Rhymes) to beginning readers (Andi's Pony Trouble). Click the graphic to learn more about the books and the authors.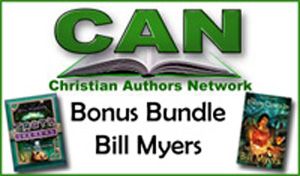 A special prize bundle from multi-published author Bill Myers. Click the graphic to see what he's offering!
Homeschool Programming, Inc.
Homeschool Programming, Inc. was founded by homeschooling parents who set out to create courses that teach professional programming languages in a fun way. They had two goals: easy for students to follow and something non-technical parents could teach. KidCoder and TeenCoder were born!  Their programs allow High school students to build a compelling transcript for college, including technical electives that demonstrate widely recognized skills.
You can learn more about them by following them on Twitter or Liking them on Facebook.
They have graciously donated:
2 KidCoder / TeenCoder computer programming courses Valued at $70-$90
The KidCoder and TeenCoder courses will teach your students how to create their own websites, games, and Android apps using HTML, Java, Visual Basic, and C#. All courses are self-study; no teacher expertise required. Spark your student's interest in computer science today!
VocabularySpelling City
VocabularySpelling City is an award-winning game-based learning tool for spelling, writing, language arts and vocabulary. They cover K-12, are used worldwide by schools and families, and boast over 50,000 words read by a real person. You can access their tools from their website or via a mobile app. A free membership gives you access to all their spelling tests and many free activities. Their premier membership includes:
Vocabulary, writing, spelling, and language arts activities
Access to ALL games and interactive Flash Cards
Student progress tracking
Automated testing and grading
Personalized learning with assignments for differentiated instruction
Student logins with no commercial ads
Check them out on Twitter, Facebook and Pinterest!

They have graciously donated:
1 VocabularySpellingCity Family Premium Membership Valued at $29.99
One-year Family Premium Membership, including five student licenses. Premium Membership benefits include individual student logins; student progress tracking and recordkeeping; access to Premium games and activities online and using our apps (including vocabulary and writing practice activities); student and list grouping features; the ability to create individualized assignments; and freedom from commercial ads.
Thank you Christian Author Network, Homeschool Programming Inc., and VocabularySpelling City!
Do you have any of their products already in your school room? Which ones? Do you have any questions about their products? We would be happy to get you answers!